ORIOLES (7-12) 10
MONARCHS (13-6) 2
Philip Ferranti (Mercyhurst University) connected on a pair of homers as the Orioles snapped the Monarchs' six-game win streak. Ferranti hit a two-run shot as part of a five-run opening frame. The 6-foot-1 catcher smoked a grand slam to left center in the seventh inning as well.
Maxx Countryman (Finger Lakes Community College) swatted a solo homer in the sixth. Sean Flannery (Monroe Community College) singled in all four of his at-bats and scored twice. Jack Scanlon (Washington and Jefferson University) produced a pair of base knocks and crossed the plate twice as well. Jordan Maher (SUNY Fredonia) singled in Patrick Sherron (Monroe Community College) in the first. On the mound, Jake Conklin (American International College) fanned three batters in four innings of one-run ball.
For the Monarchs, Nicholas Serce (Alfred State College) had an RBI single. Reigning Player of the Week, Justin LoTemple (Alfred State College), doubled twice, singled and scored on Serce's run-scoring hit in the sixth. Joey Puglia collected a pair of strikeouts in two innings of relief.
SAYONARA BALL! For the second time tonight, Phil Ferranti delivers with two strikes. This time Ferranti connects on the grand slam to put this game out of reach. Orioles lead 10-2 with no outs in the seventh. Ferranti is 2-for-4 with 2 HR and 6 RBI tonight. @interstateCBL pic.twitter.com/OHOjeBcUxp

— Paul Gotham (@PickinSplinters) August 10, 2020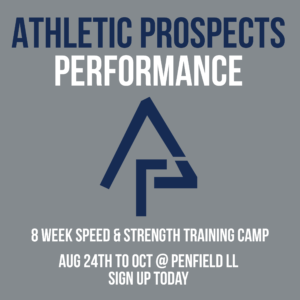 DP ORANGE (9-11) 1
BLUE JAYS (12-8) 3
Tyler Smith (Monroe Community College) finished one out shy of a complete game shutout for the Blue Jays. The 5-foot-10 right-hander retired nine of the first 10 hitters he faced and struck out the side in the sixth. Smith tossed first-pitch strikes to 18 of 28 batters as well. Overall, he fanned 10 hitters in 6 2/3 innings of one-run ball.
Ryan O'Mara (Niagara University) secured the victory with a strikeout with the bases loaded. Noah Campanelli (St. John Fisher College) paced the offense with a two-run homer and an RBI double. Nolan Hicks and Jason Story (Utica College) both produced a single apiece. Story scored two runs.
For Diamond Pro Orange, Keeghan Cummings broke the shutout with a two-out single and scoring on an error in the seventh. Carter Clark, CJ Phelps and Keeler Thomas all collected a base knock apiece. Will Taylor compiled 11 strikeouts in 5 1/3 frames of three-run ball.
Tyler Smith strands a pair of runners with a fastball on the outer third. Mid 4: Blue Jays 2 @DiamondPro3 Orange 0 @interstateCBL pic.twitter.com/MzV8vt8TEw

— Paul Gotham (@PickinSplinters) August 11, 2020
| | | | | | | |
| --- | --- | --- | --- | --- | --- | --- |
| ICBL Standings 2020 | | | | | | |
| Rochester East Division | W | L | Pct. | GB | Last 10 | Strk |
| Monarchs | 13 | 6 | .684 | 0 | 7-3 | L1 |
| Blue Jays | 12 | 8 | .600 | 1.5 | 6-4 | W1 |
| DP Orange | 9 | 11 | .450 | 4.5 | 3-7 | L1 |
| Orioles | 7 | 12 | .368 | 6 | 6-4 | W2 |
| | | | | | | |
| Rochester West Division | | | | | | |
| Snow Cats | 16 | 3 | .842 | 0 | 9-1 | W9 |
| Cardinals | 11 | 7 | .611 | 4.5 | 7-3 | L2 |
| Flyin' Fish | 6 | 12 | .333 | 9.5 | 3-7 | L4 |
| DP Green | 1 | 16 | .059 | 14 | 0-10 | L14 |
ICBL Upcoming Schedule
August 11
Snow Cats vs. Cardinals
Diamond Pro Green vs. Flyin' Fish
August 12
Blue Jays vs. Diamond Pro Orange
Monarchs vs. Orioles
August 13
Flyin' Fish vs. Diamond Pro Green
Cardinals vs. Snow Cats
August 15
Blue Jays vs. Diamond Pro Green
Diamond Pro Green vs. Monarchs
Monarchs vs. Snow Cats
Snow Cats vs. Diamond Pro Orange
August 16
Diamond Pro Orange vs. Flyin' Fish
Flyin' Fish vs. Orioles
Orioles vs. Cardinals
Cardinals vs. Blue Jays