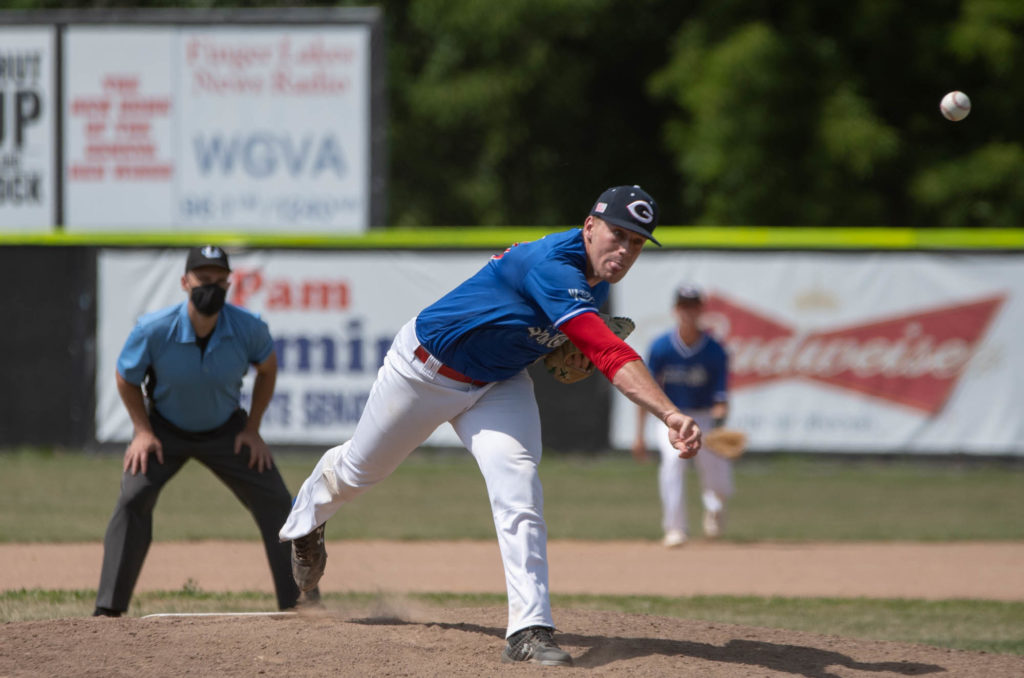 DP GREEN (1-14) 9
CARDINALS (11-5) 10
After downing DP Green yesterday, 6-1, the Cardinals improved their record to 4-0 against Green using an eight-run outburst in the first inning. In 13 total at-bats the Cardinals collected five hits and forced six walks to grab an early lead. Matt Kerchemski (Erie CC) Jagger Nucci (St. Bonaventure) and Tim McClare (Finger Lakes CC) drove in a run apiece. Will Porter (Rochester Institute of Technology) reached base twice in the inning and drove in two on a single in his second at-bat.
Prior to the big inning, McClare escaped a bases loaded jam with an eight-pitch strikeout. The 6-foot-2 right-hander struck out six batters, walked seven and allowed two runs over 4 1/3 innings for the victory.
Kerchemski led the Birds with two hits, a walk, two runs scored and two RBI. The team's batting leader (.324 avg) now has six hits and seven RBI over the last five games. Nucci and Porter collected two hits and two RBI apiece. Daniel Tirabassi (University of Rochester) reached base twice via walk and scored both times. John Gassler (New York University) struck out seven over three innings of relief to pick up his second win of the season.
Green fashioned a rally in the top of the seventh but came up a run short from forcing a bottom half. Trailing 10-5, James Stanek singled with the bases juiced to bring in the first of four runs. DJ Stoianovich drove in another on a fielder's choice and the lead was trimmed to one on wild pitches. Jake Wamser (Tompkins Cortland CC) got the final out via strikeout, stranding the tying and go-ahead runs on third and second.
Owen Martin and Tanner Degrazia both had two hits and two RBI. Kennan Calenzo went 2-for-4 with a run scored and RBI.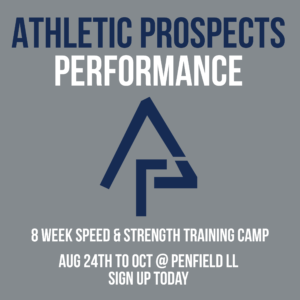 FLYIN FISH (6-10) 4
SNOW CATS (14-3) 5
Patrick Blackall (RIT) went 2-for-3, scored a run and drove in a RBI as the Snow Cats won their seventh straight and ninth in 10 games. The squad has outscored their opponents 38-9 within that span over the past seven outings.
Blackall's biggest hit gave the Snow Cats a two-run cushion with a two-out single in the third.
The Cats tied the game at two in the bottom of the second on a wild pitch, passed ball and a single from Garrett Bell (Ithaca). He later drove in Gil Merod (Ithaca) for the game-winning run in the fourth.
Rojo Prarie (William Mary) stranded the tying run on second after giving up a two-out double in the seventh. The righty completed his third save of the season with his fifth strikeout of the game. Through 19 1/3 innings, he's set down 39 on strikes and has an ERA of 0.72.
Lachlan Charles (Cornell University) and David Bermudez (Rider University) both collected a base knock for the Cats. Mark Trotta (William Mary), James Cronin (St. Lawrence) and Merod each scored a run.
Reliever Buzz Shirley (Ithaca) earned the win after tossing three innings with two runs given up on three hits and four strikeouts.
In the top of the fifth, Jesus Baez tripled in Jarod Signorelli (Elmira) to cut the score to 5-3. Dylan Mackenzie (SUNY Cortland) followed with an additional run driven in. Both finished with a RBI and run scored.
Nate Sanderson (Hilbert) led the Fish with two hits and a RBI. Trevor Robinson (Tompkins Cortland CC), Zach Harter (Finger Lakes CC) and Ryan Demitrovic (Alfred State) each collected a hit.
Fish starter Demitrovic was pinned with the loss despite giving up zero earned runs (5 runs). The 5-foot-10 righty threw four innings, gave up four hits and struck out three. Tyrone Woods allowed one hit and struck out three in two innings of relief.

| | | | | | | |
| --- | --- | --- | --- | --- | --- | --- |
| ICBL Standings 2020 | | | | | | |
| Rochester East Division | W | L | Pct. | GB | Last 10 | Strk |
| Monarchs | 11 | 5 | .688 | 0 | 7-3 | W4 |
| Blue Jays | 10 | 7 | .588 | 1.5 | 5-5 | L1 |
| DP Orange | 7 | 10 | .412 | 4.5 | 4-6 | L5 |
| Orioles | 5 | 11 | .4313 | 6 | 4-6 | W1 |
| | | | | | | |
| Rochester West Division | | | | | | |
| Snow Cats | 14 | 3 | .824 | 0 | 8-2 | W7 |
| Cardinals | 11 | 5 | .688 | 2.5 | 8-2 | W2 |
| Flyin' Fish | 6 | 10 | .375 | 7.5 | 4-6 | L2 |
| DP Green | 1 | 14 | .067 | 12 | 0-10 | L12 |
ICBL Upcoming Schedule
August 8
Diamond Pro Green vs. Diamond Pro Orange
Diamond Pro Orange vs. Cardinals
Cardinals vs. Monarchs
Monarchs vs. Flyin' Fish
August 9
Flyin' Fish vs. Blue Jays
Blue Jays vs. Snow Cats
Snow Cats vs. Orioles
Orioles vs. Diamond Pro Green