FLYIN' FISH (6-9) 0
SNOW CATS (13-3) 9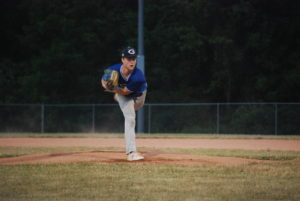 A.J. Gartland (Alfred State College) extended his scoreless streak to 23 innings and four straight starts to lead the Snow Cats to their sixth straight win. The 6-foot-1 southpaw punched out nine batters over his six innings of work, including seven batters in a row between the first and third. His earned run average now stands at 0.25 with a 0.54 WHIP and .105 opponents' batting average.
Rojo Prarie (The College of William & Mary) closed out the contest with a strikeout. The 5-foot-11 right-hander now has 34 strikeouts in 17 1/3 innings this summer. His ERA stands at 0.81 with a .105 opponents' batting average as well.
Matt Smith (Ithaca College) paced the offense with a two-run single. Patrick Blackall (Rochester Institute of Technology) and Buzz Shirley (Ithaca College) both produced a sacrifice fly apiece. Garrett Bell (Ithaca College) accounted for the team's only extra-base hit with a fourth-inning double.
For the Flyin' Fish, Michael Jamele (Merrimack College), Dylan McKenzie (SUNY Cortland) and Trevor Robinson (Tompkins County Community College) had a base knock apiece. Josh Van Bramer (Alfred State College) notched six strikeouts, including striking out the side to start the game.
AJ Gartland gets the routine pop up to end the top of the sixth. Southpaw has nine strike outs through six scoreless. Snow Cats 9 Flyin' Fish 0 @interstateCBL pic.twitter.com/5zSzWkxxhp

— Paul Gotham (@PickinSplinters) August 6, 2020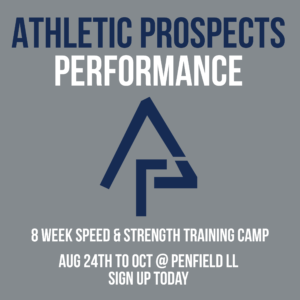 DP GREEN (1-13) 1
CARDINALS (10-5) 6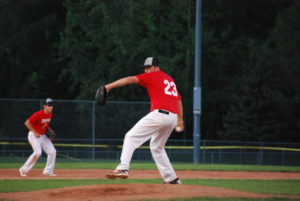 Stephen Kemp (Medaille College) smacked a two-run single as part of a five-run third inning to lead the Cardinals, who improved to 3-0 against Diamond Pro Green, to their sixth win in seven games. Kemp was driven in by Matt Kerchemski (Erie Community College). Jagger Nucci (St. Bonaventure University) scored the first run of the game. Santino Rosso (Hofstra University) also collected an RBI in the third inning.
After Tanner Degrazia scored for DP Green in the top of the fourth on a wild pitch, Tyler Coy (Virginia Commonwealth University) answered immediately for the Cardinals with a solo home run. Daniel Tirabassi (University of Rochester) and Will Porter (Rochester Institute of Technology) both had a hit and scored a run for the Cardinals.
The pitching quartet of Drew Delaney (Slippery Rock University), Joshua Ferris (Finger Lakes Community College), Evan Caufield (Keuka College) and Rosso combined to allow just five hits. Delaney retired the side to start the game, but allowed a single before conjuring up a double play from the next batter. Ferris fanned four hitters in three innings of one-run ball. Caufield managed his way through two innings, as he needed a double play to get through the fifth and a caught stealing to escape the sixth. Rosso closed out the game after allowing a two-out single.
Degrazia had three of DP Green's five hits, including two doubles. Joey Leuzzi and James Stanek accounted for the other two hits. Ryan Kalbfus was DP Green's only reliever of the day, throwing two hitless frames.
This Tino Rosso line drive makes it 2-0 Cardinals! pic.twitter.com/AD5eNcOeCK

— Interstate CBL (@interstateCBL) August 7, 2020
| | | | | | | |
| --- | --- | --- | --- | --- | --- | --- |
| ICBL Standings 2020 | | | | | | |
| Rochester East Division | W | L | Pct. | GB | Last 10 | Strk |
| Monarchs | 11 | 5 | .688 | | 7-3 | W4 |
| Blue Jays | 10 | 7 | .588 | 1.5 | 5-5 | L1 |
| DP Orange | 7 | 10 | .412 | 4.5 | 4-6 | L5 |
| Orioles | 5 | 11 | .313 | 6 | 4-6 | W1 |
| | | | | | | |
| Rochester West Division | | | | | | |
| Snow Cats | 13 | 3 | .813 | 0 | 8-2 | W6 |
| Cardinals | 10 | 5 | .667 | 2.5 | 7-3 | W1 |
| Flyin' Fish | 6 | 9 | .400 | 6.5 | 5-5 | L1 |
| DP Green | 1 | 13 | .071 | 11 | 0-10 | L13 |
ICBL Upcoming Schedule
August 7
Diamond Pro Green vs. Cardinals
Flyin' Fish vs. Snow Cats
August 8
Diamond Pro Green vs. Diamond Pro Orange
Diamond Pro Orange vs. Cardinals
Cardinals vs. Monarchs
Monarchs vs. Flyin' Fish
August 9
Flyin' Fish vs. Blue Jays
Blue Jays vs. Snow Cats
Snow Cats vs. Orioles
Orioles vs. Diamond Pro Green