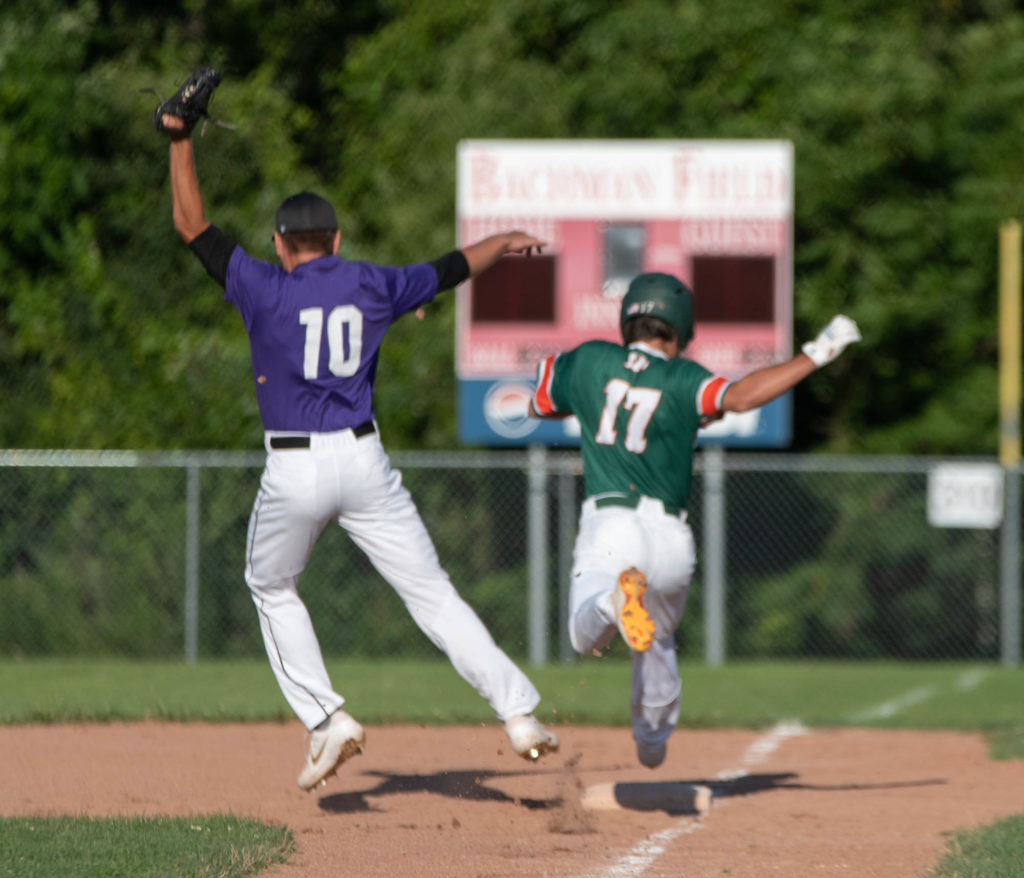 MONARCHS (11-5) 8 
DP ORANGE (7-10) 2
Justin LoTemple (Alfred State) went 2-for-3 with two RBI and reached base four times as the Monarchs maintained a slim lead atop the ICBL East Division with their fourth straight win. LoTemple got the scoring started early with a two-run home run in the first to take a 2-0 lead. He walked and scored in a two-run third and again in a three-run fourth. The Monarchs tacked on a run in the second when Ryan Hill (Monroe Community College) scored on a wild pitch. Nick Serce (Alfred State) and Ray Specht (Niagara County CC) both drove a run in with a single apiece in the third to push the lead to 5-0. Gavin Moore (Alfred State) highlighted the fourth with a steal of home. Andrew Sanchez (Mercyhurst University) came around to score on a passed ball. Specht ended the game with two hits and two RBI.
VIEW MORE SUE KANE PHOTOS HERE. 
Zach Ciprich (Keuka), Jared Drake, Joey Puglia, and Serce combined on a five-hitter. Ciprich threw the first two innings, allowing one run. Serce finished the last two innings allowing one hit and one run. Serce got all outs via the strikeout to end the game. Edward Hall (McQuaid) and Carter Clark (Hilton) drove in the only two runs for DP Orange. Clark finished with two hits including a home run and two runs scored. Keeghan Cummings and Aiden Stewart (McQuaid) also had base-knocks.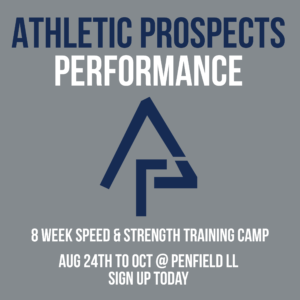 BLUE JAYS (10-7) 7
ORIOLES (5-11) 11
Philip Ferranti (Mercyhurst) went 2-for-3 with three RBI to lead the Orioles offense. Ferranti drew a bases-loaded walk in as part of a four-run opening frame. He hit a two-run double as part of a four-run fourth inning as well.
Jon Catapano (Grand Valley State) and Jim Marasco (Finger Lakes CC) had run-scoring singles. Sean Flannery (Monroe CC) scored on a double play to cap off the inning. Jorge Oropeza (Finger Lakes CC) drove in both Catapano and Ferranti with a single in the third inning. Oropeza scored on Troy Leibert's (Niagara CCC) double. Noah Campanelli (St. John Fisher) went 2-for-3 and scored three runs.  Donnie Moffat (St. Bonaventure) fanned eight batters in four innings of one-hit ball for the win.
For the Blue Jays, Patrick Bigham (Fredonia), Nolan Hicks, and John Tarmino (St. Bonaventure) all drove in runs. Jeff Wilson (Le Moyne) drove in two and scored one.
| | | | | | | |
| --- | --- | --- | --- | --- | --- | --- |
| ICBL Standings 2020 | | | | | | |
| Rochester East Division | W | L | Pct. | GB | Last 10 | Strk |
| Monarchs | 11 | 5 | .688 | | 7-3 | W4 |
| Blue Jays | 10 | 7 | .588 | 1.5 | 5-5 | L1 |
| DP Orange | 7 | 10 | .412 | 4.5 | 4-6 | L5 |
| Orioles | 5 | 11 | .313 | 6 | 4-6 | W1 |
| | | | | | | |
| Rochester West Division | | | | | | |
| Snow Cats | 12 | 3 | .800 | 0 | 7-3 | W5 |
| Cardinals | 9 | 5 | .643 | 2.5 | 7-3 | L1 |
| Flyin' Fish | 6 | 8 | .429 | 5.5 | 5-5 | W1 |
| DP Green | 1 | 12 | .077 | 10 | 0-10 | L12 |
ICBL Upcoming Schedule
August 6
Flyin' Fish vs. Snow Cats
Diamond Pro Green vs. Cardinals
August 7
Diamond Pro Green vs. Cardinals
Flyin' Fish vs. Snow Cats
August 8
Diamond Pro Green vs. Diamond Pro Orange
Diamond Pro Orange vs. Cardinals
Cardinals vs. Monarchs
Monarchs vs. Flyin' Fish
August 9
Flyin' Fish vs. Blue Jays
Blue Jays vs. Snow Cats
Snow Cats vs. Orioles
Orioles vs. Diamond Pro Green
ICBL League Leaders
Player
Team
On-Base%
WHIP
Trotta, M.
Snow Cats
.612
Consaul, B.
DP Orange
.5
Serce, N.
Monarchs
.560
Gartland, AJ
Snow Cats
.5
LoTemple, J.
Monarchs
.538
Shirley, B.
Snow Cats
.56
Griggs, T.
Flyin' Fish
.522
Serce, N.
Monarchs
.56
Ferranti, P.
Orioles
.521
Prarie, R.
Snow Cats
.67
Slugging
BAA*
Rosso, S.
Cardinals
.743
Gartland, AJ
Snow Cats
.093
Ferranti, P.
Orioles
.667
Prarie, R.
Snow Cats
.111
LoTemple, J.
Monarchs
.641
Alphonse, J.
Cardinals
.122
Griggs, T.
Flyin' Fish
.618
Drake, J.
Monarchs
.136
Trotta, M.
Snow Cats
.615
Countryman, M.
Orioles
.137
OPS
ERA
Holmes, T.
Blue Jays
1.236
Gartland, AJ
Snow Cats
0.32
Trotta, M.
Snow Cats
1.227
Prarie, R.
Snow Cats
0.86
Ferranti, P.
Orioles
1.188
Teska, A.
Blue Jays
1.27
LoTemple, J.
Monarchs
1.179
Consaul, B.
DP Orange
1.47
Rosso, S.
Cardinals
1.153
Drake, J.
Monarchs
1.58
*Batting Average Against