ORIOLES (4-11) 2
BLUE JAYS (10-6) 6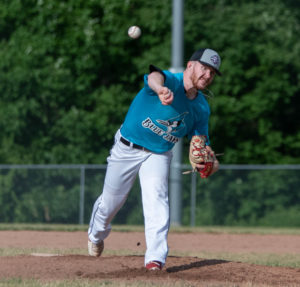 Alec Teska (St. John Fisher College) fanned eight batters over six innings of two-run ball to lead the Blue Jays. The 6-foot right-hander retired seven consecutive hitters between the third and fifth innings, including three straight via strikeout on the way to his league-leading fourth win of the season. Teska is 4-0 this summer.
Tyler Holmes (University of Hartford) clobbered a go-ahead, two-run shot in the fourth for a 4-2 lead. Overall, the 5-foot-11 catcher went 2-of-3 and crossed the plate twice.
Patrick Bigham (SUNY Fredonia) and Shane Hake (Elmira College) both hit an RBI single. Noah Campanelli (St. John Fisher College) tripled and drew a walk. Owen VanNewkirk (Misericordia College) singled and reached on an error. The 6-foot-4 first baseman scored on Nolan Hicks's sacrifice fly in the second inning.
For the Orioles, Jorge Oropeza (Finger Lakes Community College) and Jack Scanlon (Washington and Jefferson University) both singled. Scanlon put the team on the scoreboard with an RBI groundout in the third. Zach Carpin (Clarkson University) doubled and scored on Jon Catapano's (Grand Valley State University) groundout to tie the game.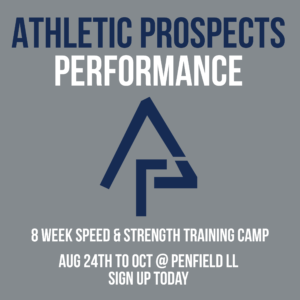 On the mound, Jake Conklin fanned three batters in four frames of work.
Alec Teska is through 6. Blue Jays 4 Orioles 2 @interstateCBL pic.twitter.com/cLeCAJktq7

— Paul Gotham (@PickinSplinters) August 3, 2020

MONARCHS (10-5)
DP ORANGE (7-9)
PPD.
| | | | | | | |
| --- | --- | --- | --- | --- | --- | --- |
| ICBL Standings 2020 | | | | | | |
| Rochester East Division | W | L | Pct. | GB | Last 10 | Strk |
| Monarchs | 10 | 5 | .667 | 0 | | W3 |
| Blue Jays | 10 | 6 | .625 | .5 | 6-4 | W2 |
| DP Orange | 7 | 9 | .438 | 3.5 | 2-8 | L4 |
| Orioles | 4 | 11 | .267 | 6 | 2-8 | L2 |
| | | | | | | |
| Rochester West Division | | | | | | |
| Snow Cats | 12 | 3 | .800 | 0 | | W5 |
| Cardinals | 9 | 5 | .643 | 2.5 | 8-2 | L1 |
| Flyin' Fish | 6 | 8 | .429 | 6 | 3-7 | W1 |
| DP Green | 1 | 12 | .077 | 11 | 0-10 | L12 |
ICBL Upcoming Schedule
August 4
Snow Cats vs. Flyin' Fish
Cardinals vs. Diamond Pro Green
August 5
Diamond Pro Orange vs. Monarchs
Blue Jays vs. Orioles
August 6
Flyin' Fish vs. Snow Cats
Diamond Pro Green vs. Cardinals
August 7
Diamond Pro Green vs. Cardinals
Flyin' Fish vs. Snow Cats
August 8
Diamond Pro Green vs. Diamond Pro Orange
Diamond Pro Orange vs. Cardinals
Cardinals vs. Monarchs
Monarchs vs. Flyin' Fish
August 9
Flyin' Fish vs. Blue Jays
Blue Jays vs. Snow Cats
Snow Cats vs. Orioles
Orioles vs. Diamond Pro Green
ICBL League Leaders
Player
Team
On-Base%
WHIP
Trotta, M.
Snow Cats
.612
Consaul, B.
DP Orange
.5
Serce, N.
Monarchs
.563
Gartland, AJ
Snow Cats
.5
Griggs, T.
Flyin' Fish
.522
Shirley, B.
Snow Cats
.56
LoTemple, J.
Monarchs
.500
Serce, N.
Monarchs
.57
Ferranti, P.
Orioles
.425
Prarie, R.
Snow Cats
.67
Slugging
BAA*
Rosso, S.
Cardinals
.743
Gartland, AJ
Snow Cats
.093
Montanez, C.
Monarchs
.633
Prarie, R.
Snow Cats
.111
Ferranti, P.
Orioles
.625
Alphonse, J.
Cardinals
.122
Sulimowicz, L.
Monarchs
.625
Countryman, M.
Orioles
.137
Griggs, T.
Flyin' Fish
.618
DeJohn, J.
Cardinals
.141
OPS
ERA
Holmes, T.
Blue Jays
1.293
Gartland, AJ
Snow Cats
0.32
Trotta, M.
Snow Cats
1.227
Prarie, R.
Snow Cats
0.86
Rosso, S.
Cardinals
1.153
Teska, A
Blue Jays
.148
Griggs, T.
Flyin' Fish
1.140
Smith, H.
Blue Jays
1.21
Ferranti, P.
Orioles
1.114
Consaul, B
DP Orange
1.47
*Batting Average Against