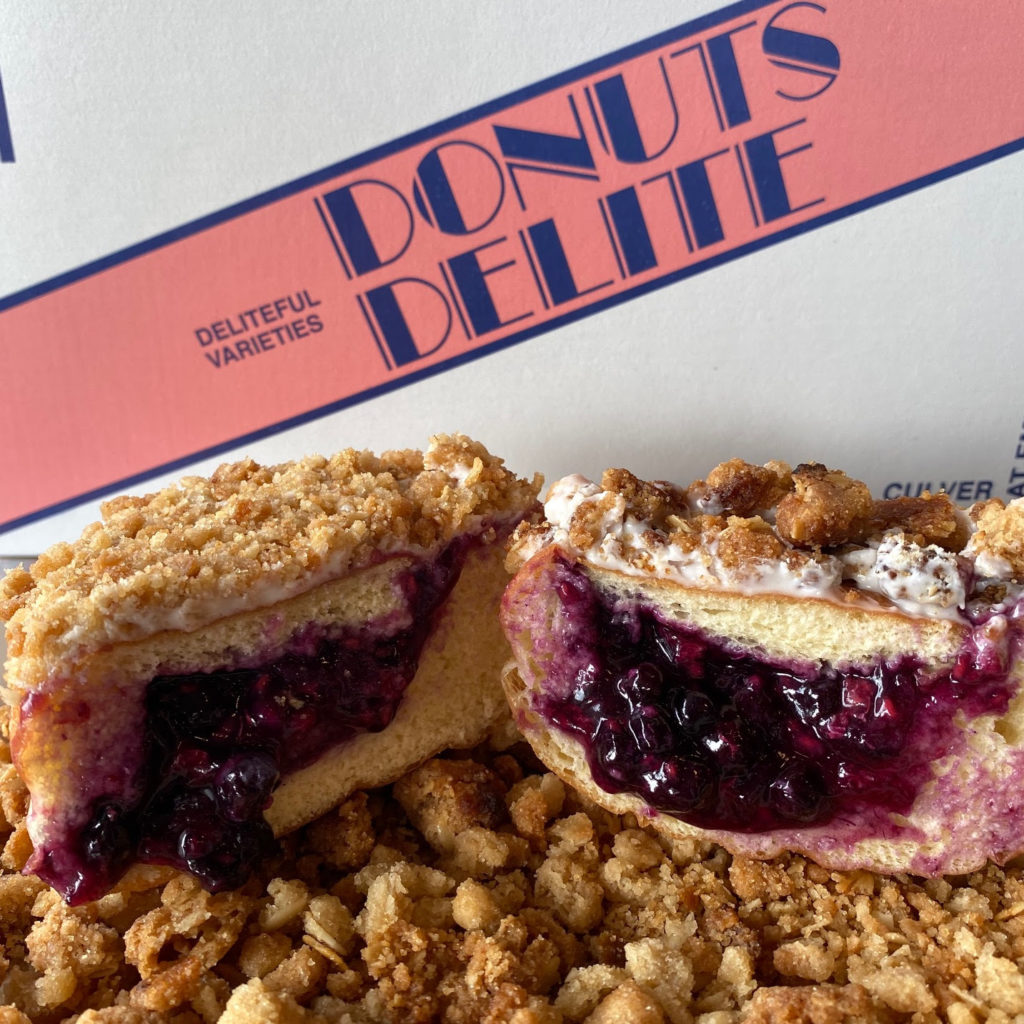 Salvatore's Pizza at the Donuts Delite location paired up with Special Touch Bakery on a exclusive donut/pie collaboration this week in efforts to raise money for Holy Childhood. Donuts Delite introduced a Bumbleberry Pie Donut, using Special Touch Bakery's pie filling & crumb topping in a Donuts Delite yeast-raised donut.
The effort raised $5,300 for the School of the Holy Childhood, between Tuesday, July 7 – Sunday, July 12.
"We hoped to sell 1,000 Bumbleberry Pie Donuts for Holy Childhood in a week; We doubled that!" said Salvatore SoccerSam Fantauzzo, CEO/Founder of Salvatore's Pizzeria Brands.
"Thank you, Rochester!" said Ashley Maria King, President of Business Operations. "As requested by many customers, we will continue carrying the delicious Bumbleberry Pie Donut on our menu for the rest of the summer."
"My staff enjoyed working with Special Touch Bakery, and we are honored we could do something so incredible to raise awareness for Holy Childhood and raise over $5,000 for them!"said Nick Semeraro, Owner/Operator of Donuts Delite.
Salvatore's Pizzeria is celebrating 42 years of business in Rochester throughout the month of July. They will continue efforts to raise additional monies for Holy Childhood, and more local charities throughout the year.