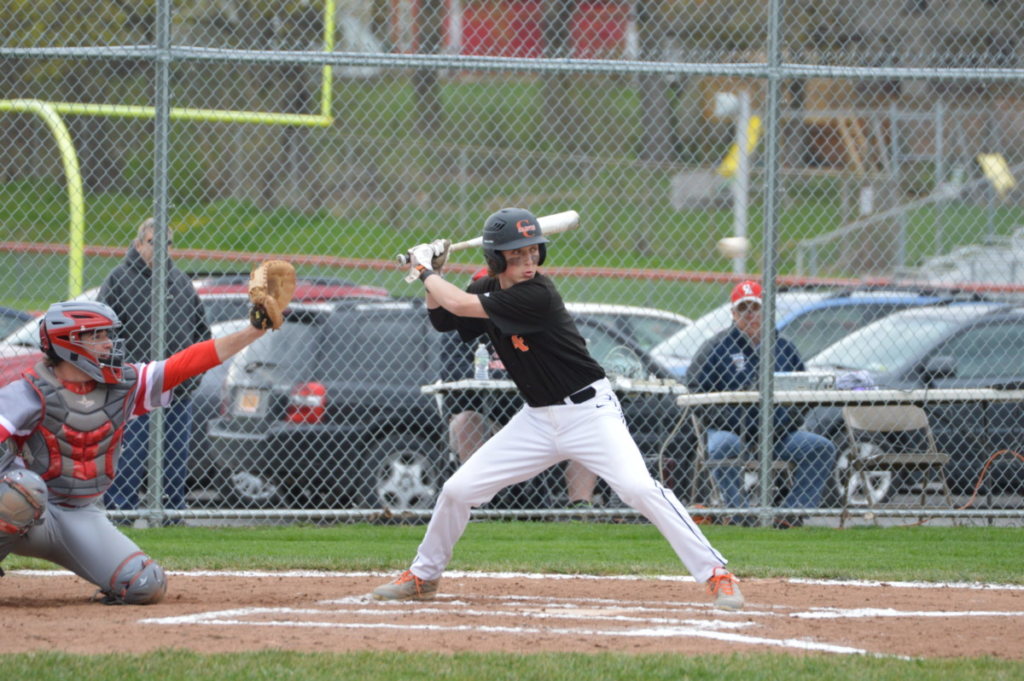 By CARSON WERNER
John Bagley improved offensively for a Churchville-Chili squad which added two more wins from 2018 and was the No. 6 seed in Class A1. The senior utility man collected 15 hits in 45 at-bats (.333 batting average) in 2019, including a double.

Bagley had a .419 on-base percentage, collected eight RBI and scored seven runs. He drew eight walks, stole a pair of bases and was hit by two pitches. Bagley increased his batting average from 2018 (.306) as well. He ended his high school career with a walk-to-strikeout ratio of 2:1.
Throughout his three-year career, Bagley made an appearance at all but two spots on the field, pitcher and first base. His versatility was a rare yet valuable characteristic in picking up the Saints. Defensively, he only committed four errors in 20 games. He had 25 assists, produced 26 put outs and finished with a .927 fielding percentage.
After a 7-12 record in 2018, Churchville-Chili posted a 9-9 record last year. This included three straight wins to open the season, two of which were against division rival, Webster Thomas. Bagley will attend RIT in the fall where he will play baseball.