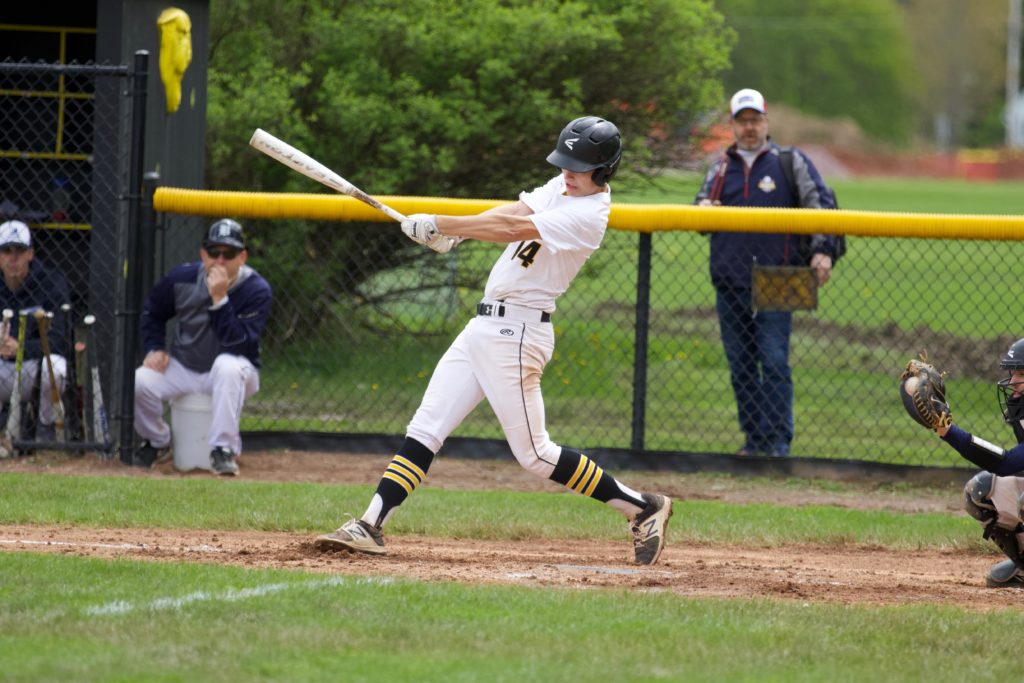 By CARSON WERNER
Hayden Smith was a two-way standout for Honeoye Falls-Lima baseball. The senior strung together two seasons of similar success at the plate and on the mound.

In his premiere season (2017), Smith earned Monroe County Division IV first team All-County honors after hitting .411 with 23 hits that included four doubles and triples apiece. In 56 at bats he drove in 12 runners, scored 21 runs and went down on strikes only six times. Then a junior, he also registered a hit in all but two games during the season.


The following year, Smith proceeded to lead the Cougars in batting average (.409), earned run average (2.31) and strikeouts (54). He went 27-of-56 from the dish with 10 two-baggers and two triples in part of his seven multi-hit games. Smith found himself responsible for 20 RBI and 19 runs scored.

Smith pieced together a 14-game hitting streak and a 12-game hitting streak in his junior and senior seasons, respectively.

During his two-year career, Smith made 15 appearances on the mound. All of them were starts, but only one of them was a complete game. He finished with a record of 9-4 and an earned run average of 2.54. In 77-and-a-third innings the right-hander struck out 86 batters including four outings with 10 or more strikeouts. Of the 320 batters he faced, only 60 reached base on hits for a .213 batting average.