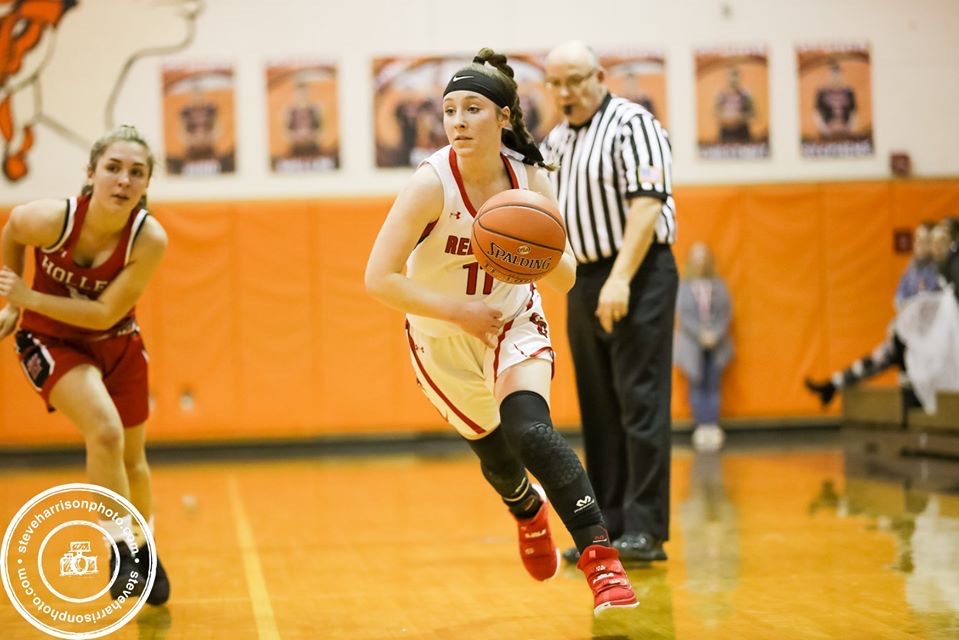 By BILL COLLMER
CANISTEO — There's a youth movement taking place with the girls' basketball program at Canisteo-Greenwood that has locals excited about the future.
This past season Canisteo-Greenwood won their first 14 games before suffering a setback at the hands of sectional finalist Fillmore in the Dan Barkley Showcase at Alfred-State College. In the Steuben County League Tournament the Redskins lost two games by a combined four points. Their season came to end at the hands of Letchworth in the second round of  sectionals to finish the season 18-4, with a starting lineup featuring one senior, one junior a freshman and two eighth graders. Their first player off the bench was also an eighth grader.
Canisteo-Greenwood's leading scorer this past season was eighth grader Lily Mullen. As a seventh grader, Mullen totaled 235 points, averaging 10.6 points per game, and showed flashes of what was to come. She followed that  scoring 427 points this past season and led the Steuben County League in scoring averaging 19.4 points per game.
The eighth grader finished 13th overall in section five in scoring. She went 55-for-92 from the free throw line, made 46 3-pointers, dished out 60 assists, grabbed 82 rebounds and swiped 62 steals.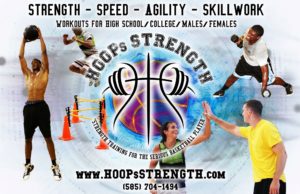 Mullen scored a career-high 35 points on 15-for-22 shooting vs Cuba-Rushford on January 4th. She scored 33 points while making six 3-pointers vs Arkport-Canaseraga on January 23rd, she also had 30 points vs Cuba-Rushford on December 20th. She was named a Steuben County first team All-Star and was named fifth team All-State by the New York State Sportswriters Association.
Eighth grader Elaine Roach was also in the starting lineup for the Redskins and scored 43 points, dished out 18 assists, grabbed 82 rebounds and swiped 23 steals in her first varsity season.
Eighth grader Peyton Peters was the first player off the bench and scored 26 points, with 13 assists, 61 rebounds and eight steals.
Towering six-foot freshman center Brooke Burd scored 103 points, (4.6 PPG) and grabbed 220 rebounds averaging 10 boards per game while starting all 22 games for the Lady Redskins.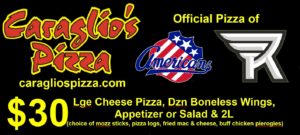 Savannah Ambuski will be the senior leader next season. She finished her junior campaign with 290 points, 69 assists, 90 rebounds & 44 steals. She was the team's second leading scorer averaging 13.1 points per game and was named a Steuben County first team as well as honorable mention All-State.
Ambuski plays AAU Basketball with the Southern Tier Lady Hornets. Mullen, Roach, Peters & Burd all play AAU Basketball with the Finger Lakes Fury.