By PAUL CIFONELLI
Webster Schroeder sophomore Julia Perales took on some point guard duties this season and helped the Warriors to a six-win improvement. In 28 minutes per game, Perales averaged 9.0 points, 3.1 rebounds, 1.6 assists and 1.8 steals for Webster Schroeder.
Perales improved her efficiency this year and her scoring averaged jumped from 4.8 to 9.0 as a result. Her field-goal, three-point and free throw percentages improved from .27/.26./.28 slash line as a freshman to .33/.32/.40 as a sophomore.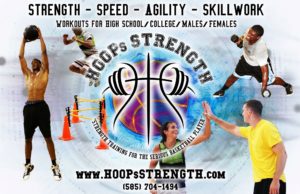 The 5-foot-2 guard scored a season-best 18 points against both Brockport and Victor. She also scored 14 points in eight different games. Additionally, her overall three pointers made went from 23 to 58, which included five games with five made threes and another with six.
The rising junior's defensive numbers improved this past season also. Her deflections went from 0.7 to 1.6, while her steals average inflated from 1.0 to 1.8. Perales had seven deflections and six steals, both season-highs, against Pittsford Sutherland. She also had six rebounds against Churchville-Chili and four assists against Brighton.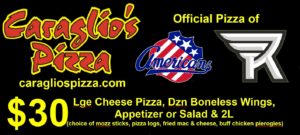 Perales, who sports a 95.6 GPA in the classroom, earned a spot on the Coach Chow All-Tournament Team earlier in the season. She was named a captain at the conclusion of the 2019-20 season.
Perales will return next season along with other rotation players Andraia DiPisa, Lill Northrup, Anya Watkins and Mariah Watkins. She plays AAU with the Buffalo Titans.
Schroeder finished 12-10 this season.