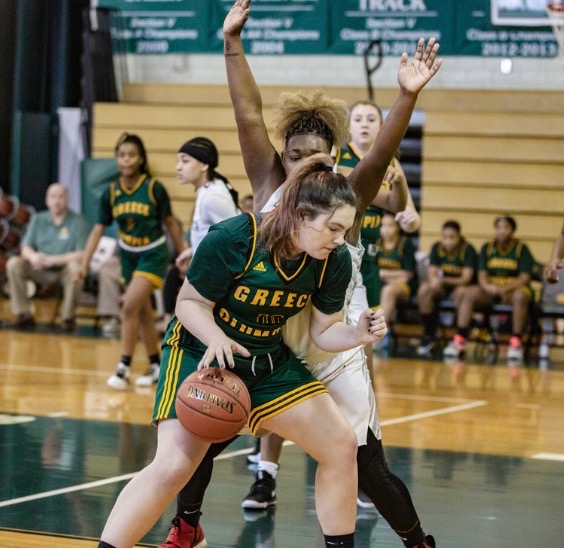 By PAUL CIFONELLI
Greece Olympia junior Taylor Jung led the Spartans to their first sectional victory in 10 years. Jung averaged 12.0 points, 6.2 rebounds, 1.1 assists, 1.8 blocks and racked up 0.9 steals per game for the Spartans.
Jung scored 265 points on 49 percent (84-for-172) shooting from the field and 68 percent (81-for-120) from the free throw line. The 5-foot-9 forward also connected on 42 percent (33-for-79) from behind the 3-point arc.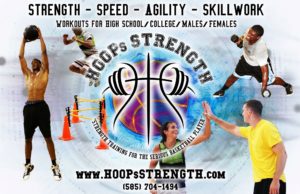 The rising senior had was an effective scorer all season, notching eight games above 15 points. She had her best game of the season in Greece Olympia's sectional victory, scoring 29 points, including three threes and an 8-for-9 showing from the free throw line. Jung also had eight rebounds and two steals in the contest.
Jung also led her team in rebounding, grabbing 6.2 rebounds per game. She finished fourth in Monroe County Division IV in rebounding. The forward had a season-high 14 boards against Pittsford Sutherland. Jung also notched three double-doubles this season and blocked five shots against Eastridge.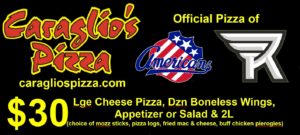 Heading into her senior season, Jung has five colleges that have shown interest in having her suit up for them in the future. SUNY Oswego, Ithaca College, St. John Fisher College, Morrisville State College and the United States Merchant Marine Academy are all suitors potential suitors for Jung. In the mean time, she will play for Team Elite on the AAU circuit.