By NIC ROHLOFF
India Jordan led the league in scoring. Shariona Blocker did a little bit of everything. The two shared RCAC Player of the Year honors as announced by league coaches last week.
Jordan, a senior from the School of the Arts, averaged 24.5 points and ranked third in Section V scoring. The 5-foot-6-inch guard also collected 6.2 rebounds and 3.6 assists per game. She finished her career with 1,464 points.
Blocker stuffed the stat sheet with 18.0 points, 5.9 rebounds, 5.1 assists and 2.8 steals per game. The junior guard led East to a 12-11 record and a spot in the Class A semi-finals.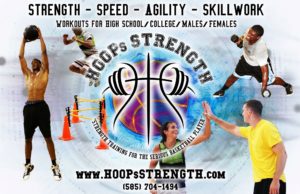 Blocker's teammates Makayla McCorker, Xandria Flanders, and Diamond Pickett.
McCorker averaged a double-double with 12 points, 10.1 rebounds. The junior forward also had 2.7 assists and 1.9 steals per game. Pickett joined McCorker in the frontcourt averaging 6.8 points, 11.7 rebounds, 1.4 assists, and 1.9 steals per game. Flanders averaged 6.5 points, 3.3 rebounds, 1.9 assists, and 3.2 steals per game. The four players from East to make the first team are all juniors.
School of the Arts teammates freshman Jazlynn Logan and senior Eysha Clarke-DeSouza received second-team honors.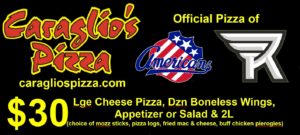 Alongside School of the Arts having two players on the second team, Wilson Magnet also had two players receive honors. Sophomore De'Ounce Fuller-Reed and junior Naudia Wilson were the two selected from Wilson Magnet for the second-team.
The final player to receive second-team honors was junior Jazmeir Goins from Edison Tech.
Marina Johnson from Wilson Magnet and Imani Oliver from East received honorable mention.
Ny Lewis (School of the Arts) received Coach of the Year honors.