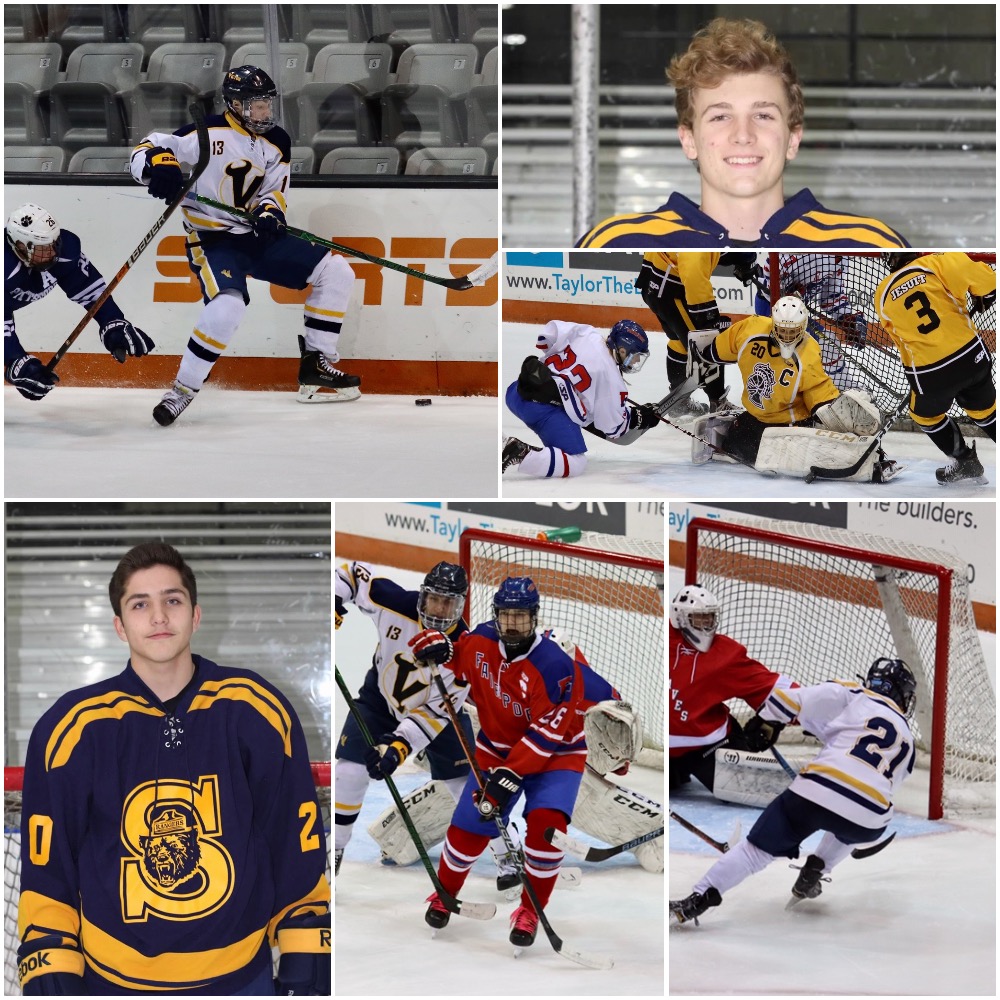 Thirteen Section V players and one coach were selected by the Hockey Coaches Association of New York for 2019-2020 season accolades. Jack McCandless of Victor earned a Co-Player of the Year award and coach Mike Ferreri, also of Victor, earned Co-Coach of the Year.
McCandless totaled 17 goals and nine assists in the regular season. In the postseason, the senior forward netted eight points on four goals and four assists. Three of those goals came from a hat trick in a single period during Victor's win against Syracuse in the state tournament quarterfinals.
Ferreri earned the Co-Coach of the Year Award for winning sectionals and taking the Blue Devils to state semifinals. The state tournament was later cancelled as a result of the COVID-19 pandemic. Victor finished 21-3, with their longest win streak coming in the middle of the season at ten games.
In addition, David Battisti (McQuaid) and Nick Krug (Fairport) earned first team honors for Division I. Andrew Haugh (Victor) and Nick Peluso (Victor) earned Division I second team honors. Gunnar VanDamme (Pittsford) and Trevor Schmidt (Gates/Wayne/EI/Wheatland) received honorable mentions.
Battisti inked a .934 save percentage for McQuaid this season, blocking 352 shots between the posts in 14 games played. He earned three shutouts, first at McQuaid's home opener against Pittsford, then two more in January against Hilton and Webster Schroeder. Krug tallied 4 goals and 13 assists this season adding four more goals along with two assists in the postseason. Krug scored the game winner in round one of this year's sectional tournament against Brighton/HFL/ER.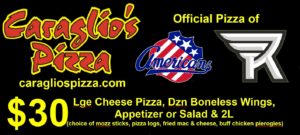 Haugh tallied 13 goals, 11 assists, with seven power play goals, and seven power play assists. Peluso tallied eight goals, 18 assists, and booked a team-leading ten power play assists.
VanDamme tallied seven goals and 17 assists, with eight of those assists coming on the power play. Schmidt placed fifth in points (50) and second in goals (35) in the division. He averaged 2.5 points per game.
Mark Neu (Spencerport), AJ Giannavola (Spencerport), and Zack Wolfe (Webster Thomas) achieved first team spots for Division II. Cullen Hennessy (Webster Thomas) placed on the second team. Connelly Springer (Webster Thomas) and Kyle Vent (Webster Thomas) received honorable mentions.


Giannavola led the division in both points (62) and goals (34). He also tallied 28 assists. Four of his goals were game winners. Neu followed with ten goals and led Spencerport with 31 assists. Wolfe had seven goals and 14 assists on the season, tallying a game winner against Irondequoit in January. Wolfe also added a goal and seven assists in the postseason, averaging an even two points per game.
Hennessy had an even ten assists and goals, with three game winners throughout the season. He had the highest points-per-game average on the team, coming in at 1.33. Springer earned 14 wins in 18 games in the crease for Thomas, averaging a .924 save percentage. Vent racked up three goals and eight assists.