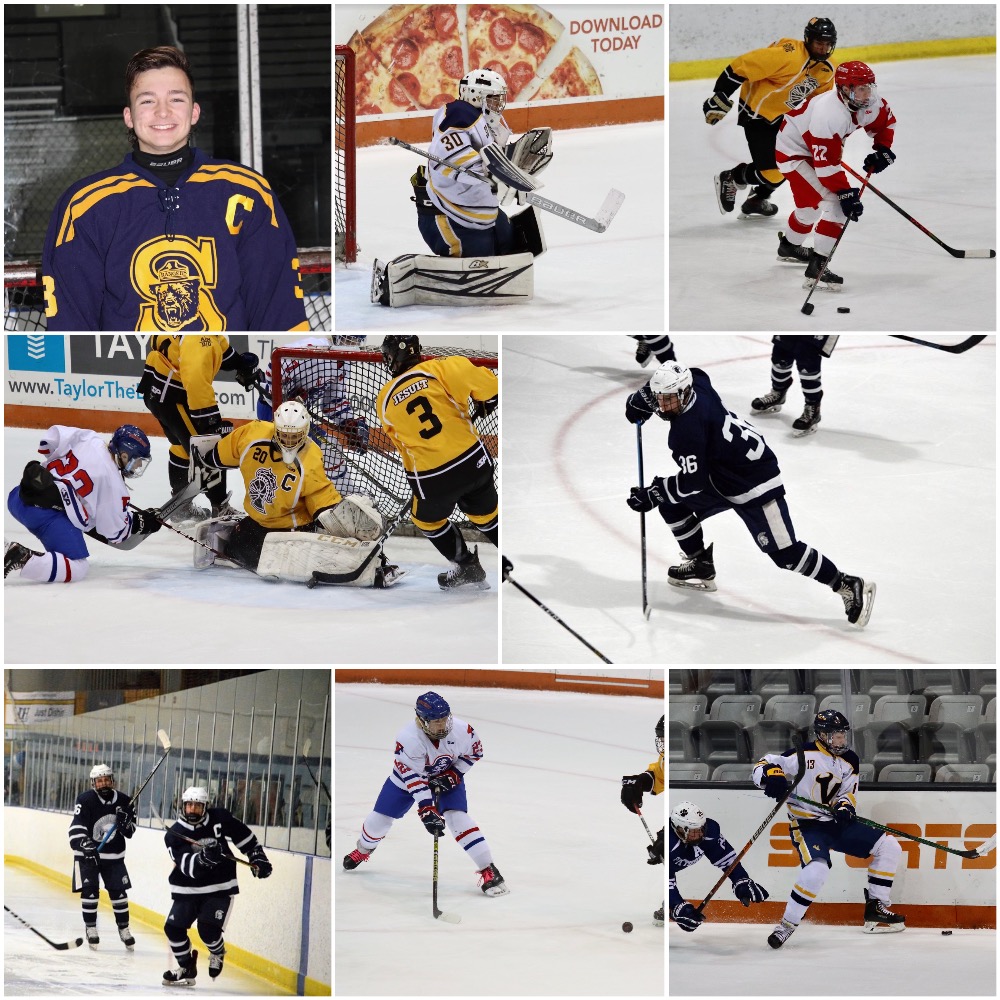 McQuaid's David Battisti and Gates-Chili's Trevor Schmidt have been named Section V Hockey Players of the Year for Division I and II respectively, as announced by Monroe County coaches.
Battisti inked a .934 save percentage for McQuaid this season, blocking 352 shots between the posts in 14 games played. He earned three shutouts, first at McQuaid's home opener against Pittsford, then two more in January against Hilton and Webster Schroeder. He also had an impressive postseason filled with several game-changing saves, particularly against Fairport in the sectional semifinals.
Schmidt placed fifth in points (50) and second in goals (35) in the division. He averaged 2.5 points per game. His biggest contributions to Gates/Wayne/EI/Wheatland-Chili came in clutch moments this season. Schmidt tallied 11 power play goals and 11 game-winning goals in 20 games, pushing far past the second place skaters in each category (the runners up stand at 7 power play goals and 4 game-winning goals).
Faiport's Colin Herington and Nick Krug joined Battisti on the Division I All-League first team. Herington led Fairport in points this season 18 goals and ten assists. He scored five game winners in the regular season. Krug tallied 4 goals and 13 assists this season and had an explosive postseason, earning four goals and two assists. Krug scored the game winner in round one of this year's sectional tournament against Brighton/HFL/ER.
Fairport's Sam Hoyen and Dylan Ghaemi earned second team spots. Hoyen was crucial to Fairport's offense, assisting on 18 goals and scoring 9 himself. Goaltender Dylan Ghaemi earned five shutouts and seven wins in eight games. His .962 save percentage was the highest in the league for starting goalies.
Forwards Jack McCandless, Nick Peluso, and defenseman Andrew Haugh were Victor's skaters selected to the Division I All-League first team. McCandless netted 17 goals and nine assists, Peluso tallied eight goals, 18 assists, and booked a team-leading ten power play assists, and Haugh tallied 13 goals, 11 assists, with seven power play goals, and seven power play assists. Victor's goaltender Pieter Bartelse was named to the team as well, boasting 2 shutouts, a .915 save percentage, and 16 wins of 19 games played.
Sam Bresson represents Victor on the All-League second team. Bresson led Victor in points in the regular season, accruing 27 over 20 games thanks to ten goals and 17 assists.
Webster Thomas had two first team players named, Zack Wolfe and Connelly Springer. Wolfe had seven goals and 14 assists on the season, tallying a game winner against Irondequoit in January. Wolfe also had a huge postseason, finding one goal and seven assists and averaging an even two points per game. Springer earned 14 wins in 18 games in the crease for Thomas, averaging a .924 save percentage.
Three Thomas Titans earned second team spots, Kevin Gabalski, Cullen Hennessy, and Kyle Vent. Gabalski tied Wolfe for points, earning his from 9 goals and 12 assists. Hennessy had an even ten assists and goals, with three game winners throughout the season. He had the highest points-per-game average on the squad, coming in at 1.33. He also had a noteworthy postseason, finding the net three times and assisting on four goals. Vent racked up three goals and eight assists.
Brian Judge and Gunner VanDamme represented Pittsford on the first team. Judge finished the season with 20 goals and six assists. He was especially effective on the power play, six of his goals and three of his assists .came with a man up. He also led the team with four game winning goals. VanDamme tallied seven goals and 17 assists, with eight of those assists coming on the power play.
Ronin VanDamme and Alex Tidd made the second team for Pittsford. VanDamme led Pittsford in points during the regular season, totaling 27 points with ten goals and 17 assists. He led the team in power play assists, collecting nine. Tidd earned a shutout for Pittsford and made 332 saves to gather eight wins for the Panthers.
JJ Lemieux was Webster Schroeder's sole skater selected for either team. He earned first team honors, scoring 15 goals and grabbing five assists over the course of the season.
Penfield's Jake Fox was selected for the first team, while Nate Sobko and Jake Lipani take places on the second team. Fox led the team with 22 points in the regular season, scoring nine goals (two of which were game winners) and assisting on 13 goals. He averaged just over a point a game in the regular season. Sobko finished the season with seven goals and 12 assists, while Lipani ended the season with seven goals and five assists.
Rounding out the Division I first team is McQuaid's Giuseppe Fiorillo, who amassed four goals and six assists in the regular season, along with two goals and two assists in the postseason. Two other McQuaid skaters made the second team list: Luke Masachi and Ben Pearson. Masachi also netted two goals and two assists in the postseason, and he led McQuaid in points through the regular season with ten goals and six assists. Pearson finished the season with two goals and seven assists.
Hilton's Zach Fichtner completes the second team. He found the back of the net 11 times in the regular season and assisted on six goals. Fichtner led Hilton in goals and points.
AJ Giannavola, Luc Fedele, and Mark Neu of Spencerport were added to the Division II first team. Giannavola was the offensive star of the entire league this season, leading in both points (62) and goals (34). He also tallied 28 assists. Four of his goals were game winners. Fedele wasn't far behind his teammate at 54 points from 24 goals and 30 assists. He also netted four game-winning goals. Neu followed with ten goals and led the team with 31 assists.
Jason Ubelacker, Ryan Plouffe, and AJ Husser of Spencerport made the second team. Ubelacker produced noteworthy numbers for Spencerport, scoring 16 times and connecting on 30 assists. Ubelacker was effective on special teams, bagging four power play goals to lead Spencerport. Plouffe earned 16 goals and 17 assists. Husser netted a goal and six assists.
Brighton's Jude Cole and Cameron Lombard were placed on the first team. Cole potted 22 goals and 17 assists for 39 points. He was effective in critical moments. Four goals and five assists came while Brighton/HFL/ER was on a power play. He also hit four game-winning goals. Cole also added a goal and two assists during sectionals. Lombard had six goals and 13 assists on the season. He added one goal and one assist in the postseason.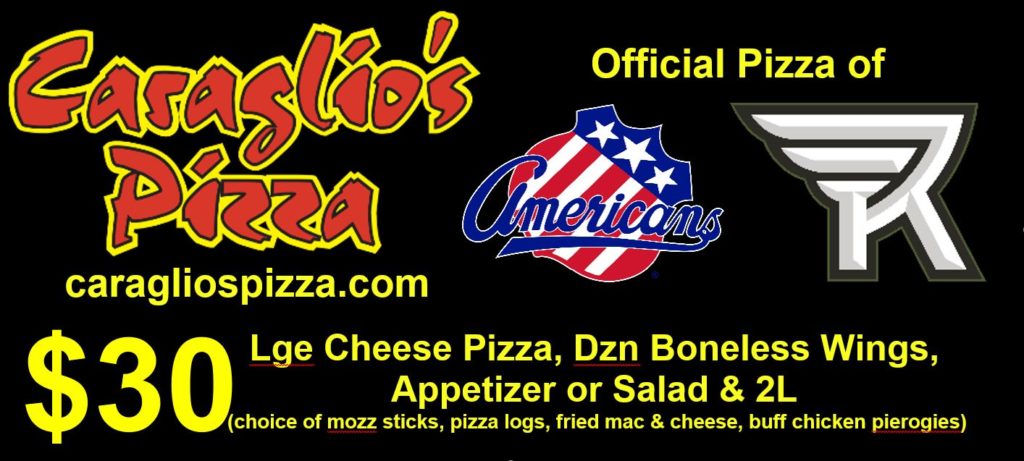 Maxwell Hutchins, Jedidiah Reese, and Alex Hunt earned first team slots for Notre Dame Batavia. Hutchins and Reese were incredibly effective on special teams, combining for 26 power play assists and nine power play goals. Hutchins netted 16 goals and 27 assists. Reese ended the season with 15 goals and 30 assists. They both inked two game winners. Hunt was credited with 12 wins and averaged a .884 save percentage.
Jake Franklin represents Gates/Wayne/EI/Wheatland on the first team. He had a knack this season for connecting passes, tallying 29 assists, 13 of which came on the power play. He also netted 9 goals.
John Reagan, Leo Sunday, and Charlie Healey appear on the second team for Gates. Reagan accrued nine goals and 22 assists. Sunday grabbed one goal and four assists. Goalie Charles Healey started in every one of the team's 20 games in the regular season, blocking 384 shots and earning 15 wins with a .891 save percentage.
Carter McWilliams serves as Canandaigua's only first team skater, but he's got the season stats of a whole line to make up for it. McWilliams finished the season in first place for assists (32) and second place for goals (30) and points (62). He continued to outperform his competition in the postseason, gathering ten points on five goals and five assists. He was involved in all five goals in the sectional semifinals against Spencerport when he netted a hat trick and two assists.
Anthony Holtz and Matt McMullen from Canandaigua landed on the second team. Holtz notched 13 goals and 19 assists, while McMullen tied Holtz for assists and pocketed 15 goals.
Mitch Marsh, Luke Molnar, and Ethan Breton earned spots on the first team from Churchville-Chili. Marsh potted 12 goals and 26 assists, seven of which came while Churchville-Chili had a man advantage. Molnar earned five goals and 11 assists. Breton blocked 432 goals and earned a .911 save percentage in the crease for Churchville-Chili.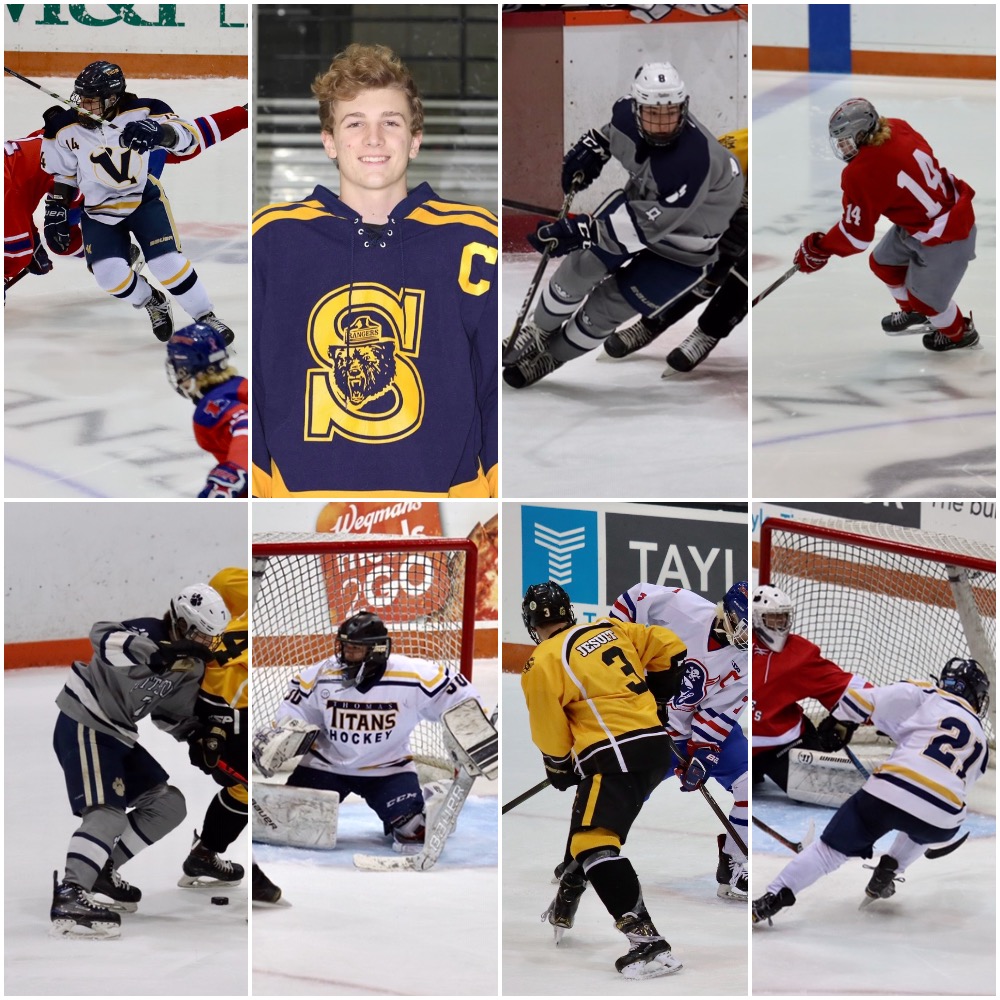 Jack Feola of Irondequoit earned a first team spot due to his nine goals and 19 assists, including two game winners. His teammates Tucker Velepec, Josh Seymour, and Vaughn Letta earned second team spots. Velepec scored 12 goals and helped on 14 assists, while Seymour nabbed ten goals and seven assists. Letta earned two shutouts, both against Aquinas.
Rush Henrietta/SOTA's Jordan Coleman was assigned to the first team after scoring 28 goals and racking up 27 assists in the regular season. He added a goal and an assist in the postseason. Nick Cowie landed a second team spot for Rush. He finished the season with 22 goals and 26 assists.
Lenny Perno of Aquinas was named top goalie for the first team. Despite having won only 3 of his 16 starts, he stopped a remarkable 609 shots for a .927 save percentage on the season. He upped his numbers in the postseason for a .938 save percentage in two games. Also representing Aquinas, CJ Mangone claimed 11 goals and 12 assists in the regular season, then tallied an extra four goals in the postseason.
Rounding out the second team are Jeremiah Rausch (Brockport), Michael Walton (Geneseo/Livonia/Avon), Ryan Martucio (Geneseo/Livonia/Avon), and Derrick Fedus (Genesee). Rausch led Brockport in points (33) with 15 goals and 18 assists. Walton led Geneseo in points (29), goals (14), and assists (15). Martucia followed, generating 20 points for Geneseo from eight goals and 12 assists. Fedus netted three goals and five assists.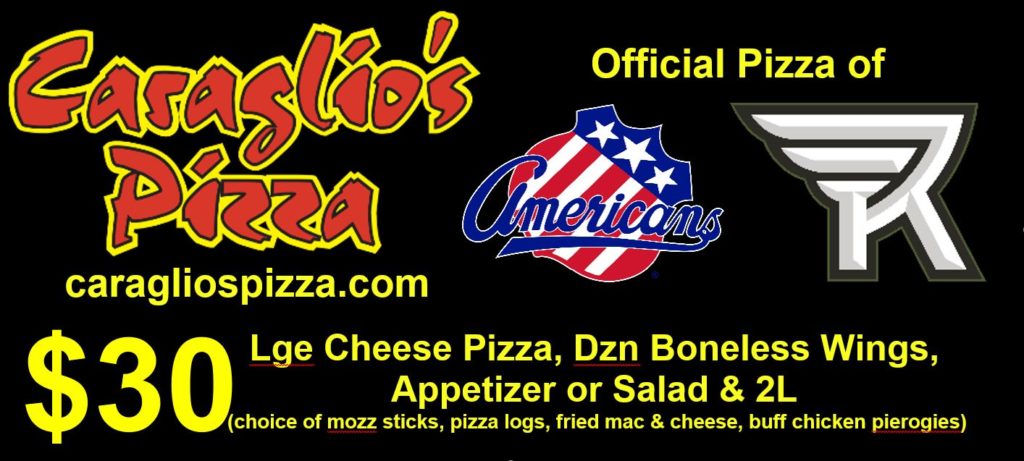 Additional awards include the Frazer McKenzie Team Sportsmanship Award, given to Hilton and Irondequoit; the Patrick Pugliese Individual Sportsmanship Award, given to Kevin Gabalski (Webster Thomas) and Jake Franklin (Gates-Chili); and the Individual Scholar Athlete Award, given to Ethan DeGrandis (Hilton) and Matt McMullen (Canandaigua).
Mike Ferreri of Victor earned the Division I Coach of the Year Award for winning sectionals and taking the Blue Devils to state semifinals, which have been postponed. Victor finished 21-3, with their longest win streak coming in the middle of the season at ten games. Rick Giuffrida earned the Division II Coach of the Year Award as Irondequoit's head coach. Irondequoit finished 14-6-1 and finished the regular season unbeaten in ten straight games. Giuffrida's Irondequoit team reached sectional quarterfinals.