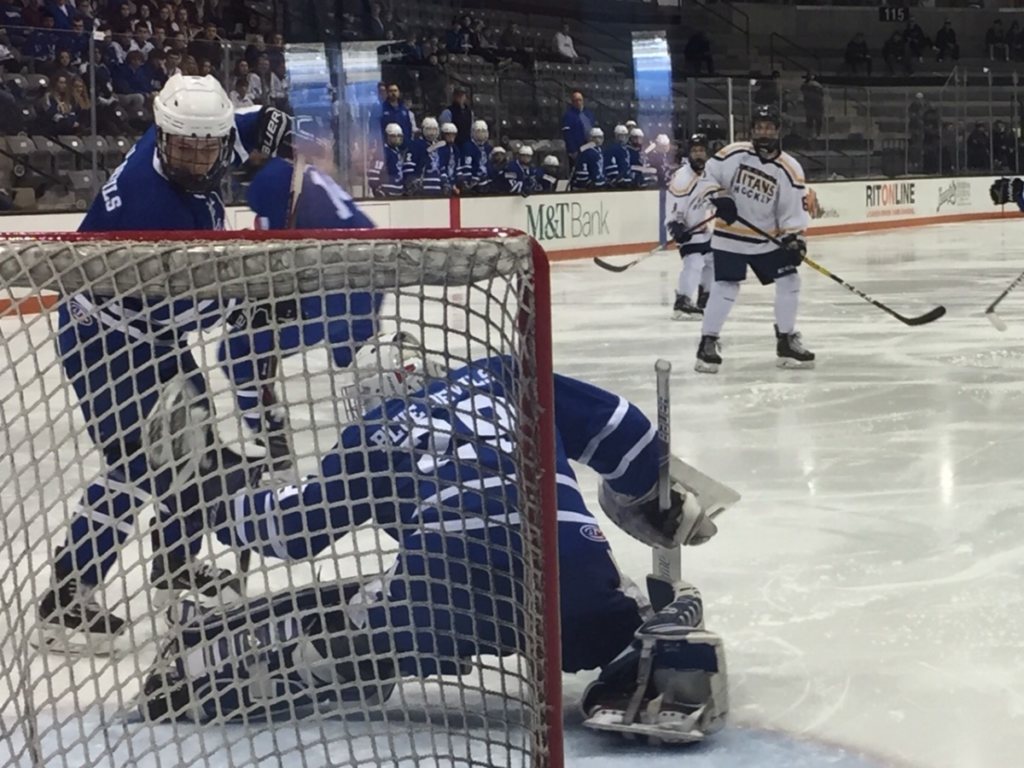 By KEVIN OKLOBZIJA
The motivation this season for the Webster Thomas hockey team didn't come from anything coach David Evans said, or from any speeches given by the leadership core.
Words were not going to spur determination.
Instead, the driving force came from the memories of March 9, 2019.
That's the day the dream of a state championship for the 2018-19 Titans team came crashing down with a 5-2 semifinal loss to Skaneateles.
"Ever since last year, that one has haunted us," Thomas forward Cade Spencer said.
The Titans have a chance to exorcise those demons, thanks to a 3-1 Regional victory over Ogdensburg on Saturday afternoon at RIT's Gene Polisseni Center.
Spencer scored twice and Cullen Hennessy scored the other goal as Thomas (20-2-2) earned a return trip to the state Division 2 final four. The Titans play Skaneateles or Starpoint at 4:30 p.m. Saturday at the Harborcenter in downtown Buffalo.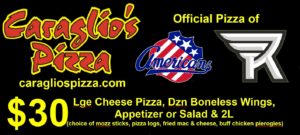 "Definitely losing in the state semifinals last year stung," senior forward Kevin Gabalski said. "When we won sectionals (Sunday), we were happy, but getting back to states was the goal.
"And it was more of an unspoken thing. All of the guys that were on the team last year, we knew the high of getting there and then the low of losing."
The return trip wasn't easy to earn. Ogdensburg, the Section X champion, didn't mount much offense, but goalie Kelson Hooper continually made big saves to keep the Blue Devils (14-7-2) close.
Hennessy scored 5:20 into the game, slicing around two defenders before firing a perfect shot top shelf. He then set up Spencer's first goal off a two-on-one fastbreak at 6:56 of the second period, and the Titans led 2-0.
Ogdensburg cut the deficit to 2-1 with a power-play goal by Holden Woods at 11:48, and despite a 23-9 shot advantage after two periods and 33-14 with five minutes to play, Thomas was clinging to the one-goal lead.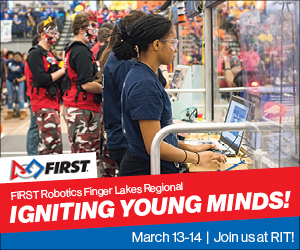 "We knew they had a good goalie," Evans said, "and we knew we had to score some good goals on them."
The clinching empty-net goal didn't come until 12.7 seconds remained, when Spencer hit the bulls-eye with a backhander from the neutral zone.
That ensured the Titans another final-four appearance.
"That's been the goal the entire way," Spencer said.