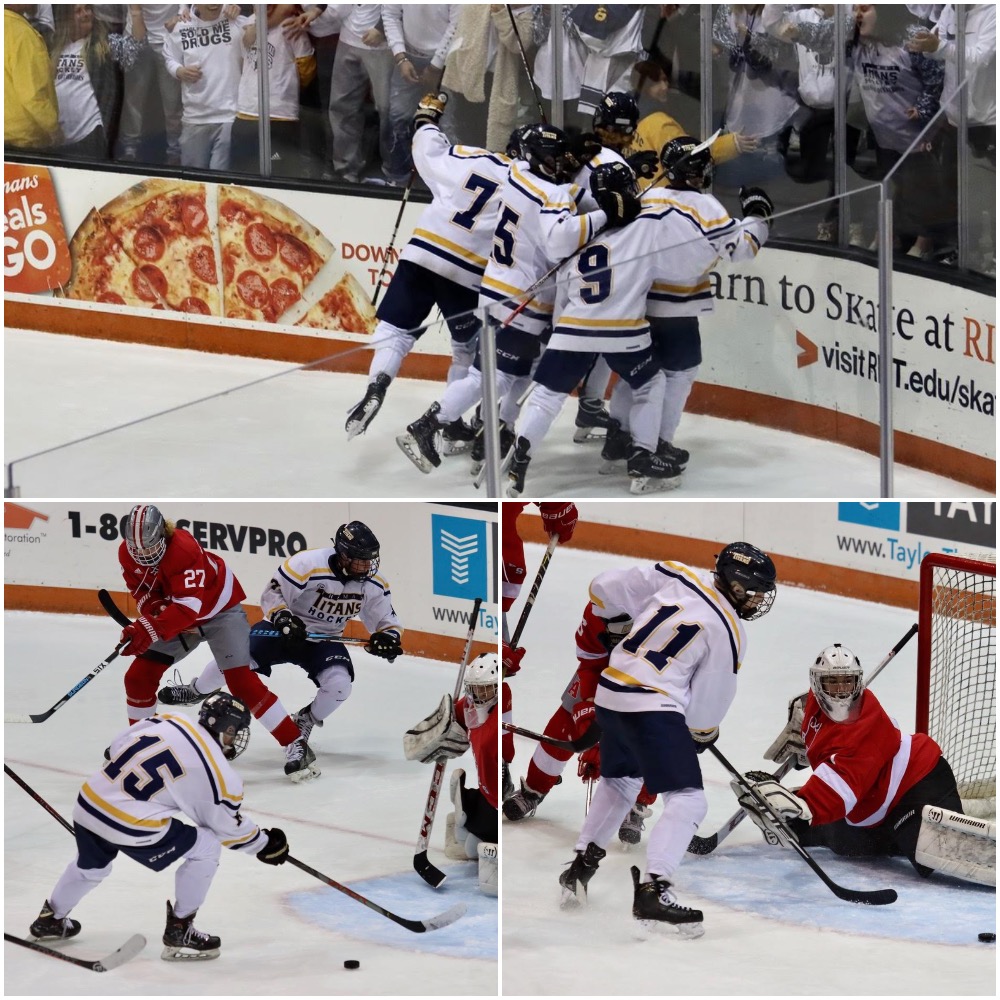 RIT's Gene Polisseni Center hosts this New York State quarter-finals matchup. Here's the breakdown:
Section V WEBSTER THOMAS (20-3) vs. Section III OGDENSBURG FREE ACADEMY (14-6-2)
When: Saturday, March 7, at 3:00pm
How they got here: Webster Thomas came from behind to win 3-2 against Churchville-Chili in the semifinals and rallied halfway through the second period, down 2-0, to score four straight and beat Canandaigua 4-2. Ogdensburg Free Academy shut out division champions Norwood-Norfolk 1-0 to advance to state quarterfinals.
History 101: Thomas makes its sixth state tournament appearance in twelve years this Saturday, with a championship win in 2008. OFA has made one tournament appearance in that span, and didn't make it past round one.
How they match up: Webster Thomas is on a six-game win streak. The Titans rank second in goals per game (3.9) in Section V, but are below the division average on both the power play (15.19 percent) and penalty kill (85.71 percent). OFA ended the season with the most wins in the division, but they placed fourth in goals (58) and fifth in assists (63).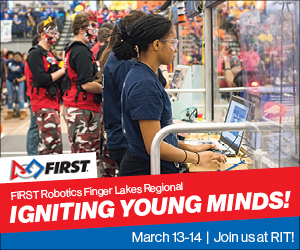 Players to watch: Thomas — Kevin Gabalski (9 goals, 12 assists), Zack Wolfe (8 goals, 18 assists), and Cullen Hennessy (12 goals, 13 assists) sit above 20 points. Goalie Connelly Springer is solid between the posts, with one shutout in the regular season and one in the postseason.
Ogdensburg: Goalie Kelson Hooper is the club's biggest asset. He tallied the best save percentage in the division at .949 percent and played all but one game. Hooper's goals against average for the season sits at a low 1.42, also topping the division.
Coaches: David Evans (Thomas) and Jon Frederick (Ogdensburg)
What's at stake: The winner will move on to the NYS Division II semifinals to face either Skaneateles (III) or Starpoint (VI).