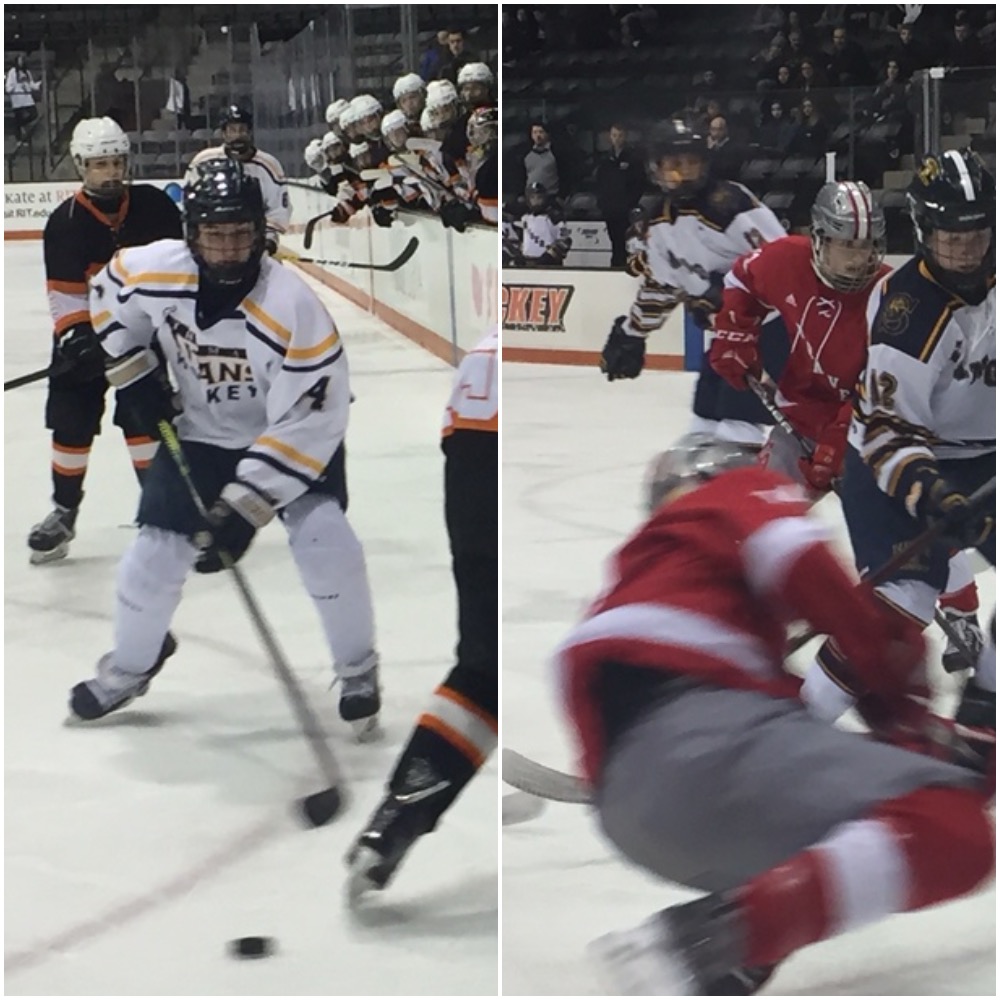 RIT's Gene Polisseni Center is the stage for the Section V Class B finals.
No. 1 Webster Thomas (18-2-3) vs. No. 3 Canandaigua (16-5-1)
When: Sunday, March 1, at 1pm
How they got here: Webster Thomas shut out Aquinas 3-0 in the quarterfinals and came from behind to win 3-2 against Churchville-Chili in the semifinals. Canandaigua outscored Greece 7-1 in the quarterfinals and shut out Spencerport 5-0 in the semifinals.
History 101: Webster Thomas and Canandaigua haven't faced each other since the 2018-2019 season, when Thomas beat Canandaigua twice.
How they match up: Webster Thomas is on a six game win streak. They rank second in goals per game (3.9) in Section V, but are below the division average on both the power play (15.19 percent) and penalty kill (85.71 percent). Canandaigua finished the regular season with two wins and three losses on its final five games, but the Braves have had a high-scoring postseason with 12 goals in two games and only one goal allowed.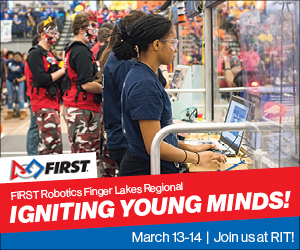 Players to watch: Thomas — Kevin Gabalski (9 goals, 12 assists), Zack Wolfe (8 goals, 17 assists), and Cullen Hennessy (11 goals, 12 assists) sit above 20 points. Goalie Connelly Springer is solid between the posts, with one shutout in the regular season and one in the postseason.
Canandaigua — Carter McWilliams is a huge offensive threat with 62 points in the regular season and nine in the postseason. He finished first in the division for assists and second for points. Matt McMullen (16 goals, 20 assists) and Anthony Holtz (16 goals, 20 assists) both finished the regular season with over 30 points and have continued to add to their point totals in the postseason.
Coaches: David Taft (Canandaigua) and Dave Evans (Webster Thomas)
What's at stake: The winner will move on to play the winner of the Section X in the NYS Division 2 quarterfinals.