MCQUAID (13-7) 69
EDISON TECH (7-12) 47
Senior Jermaine Taggart led all scorers with 17 points as McQuaid won its fifth straight game. Kobe Long poured in 10 of his 15 points in the fourth quarter. Darren Blocker and Keith Warren added 10 points apiece. Mike Morgan led Edison Tech with 15 points in the loss. Nahjhime Kirton scored 13 points and Edgar Bass IV netted eight. Other scorers – McQuaid: Joe Cairns (8), Reuben Daniel (5), Ryan Hoffman (2) Edison Tech: Torrean Lewis (6), Shaheem Ellis Jr. (5).
PITTSFORD MENDON (14-5) 75
WILSON MAGNET (4-14) 58
Junior Jacob Shadders nailed seven three pointers dropped 21 of his game-high 33 points in the second half to lead the Vikings to their second straight win. Luke Hoyser scored 14 points and Jackson Green added 11. Kyle Hennessey netted nine points. Christian Harmon scored 29 points in the loss for Wilson. Derrick Simmons added 13 points and Zavarius Henry netted nine points. Other scorers – Mendon: Nate Strauf (6), Isaiah Cotton (2) Wilson: Josh Joyce (6), Nate Cotton (1).
NE DOUGLASS (8-11) 61
VICTOR (18-0) 81
Senior Matt Caggiano connected on five deep range shots and finished with 23 points as Victor remained undefeated. Caggiano scored 14 of his 23 points in the fourth quarter. CJ James added 17 points and Connor Williams put up 11. Phil Nwugwo netted 10 points and Will Stone nailed two triples and finished with eight points. Nicolas Jeanty and Lamar Lovelace put up 18 points apiece in the loss for NE Douglass. Adonis Flagler added 13 points, and Jayden Berry and Trynzeir Parker added six points apiece. Other scorers – Victor: Chase Dickens (6), Jaxen Roth (4), Michael Ferraro (2).
WEBSTER SCHROEDER (5-14) 67
BRIGHTON (5-13) 59
Luke Insley scored 18 of his game-high 28 points in the second half as he led Schroeder to the win. Going into the half down four, Schroeder outscored the Barons 22-10 in the third quarter and never let up their lead. JoJo Plummer put up 18 points and Nick Hauman added 10 points. Aiden Lazenby scored 22 points in the loss for Brighton. Matt Falter added 16 points and Tyler Ortiz netted 15. Other scorers – Schroeder: Ben Corey (6), Ethan Fame (3) Brighton: Olin Stanat (3), Sam Tourangeau (2), Nathan Martin (1).
FAIRPORT (10-9) 62
HILTON (11-8) 44
Kevin Gibson netted 16 points to lead Fairport to the win. In a close game through the first three quarters, Fairport outscored Hilton 22-7 in the final quarter to seal the victory. Max Molisani and Jack McDonald scored 11 points apiece, as McDonald connected on three shots from beyond the arc. Senior Ryan Lucey scored all of his nine points from long range. Tah-Jae Hill scored a game-high 25 points with five three pointers. Preston Prince added nine points. Other scorers – Fairport: Stefan Milinkovic (6), Matt Scarpelli (4), Andrew Smith (3), Jack Lindstrom (2) Hilton: Landon Ciliberto (4), Ryan Kurtz (4), Greyson Trubia (1), Nick Graziano (1).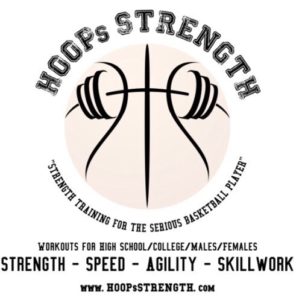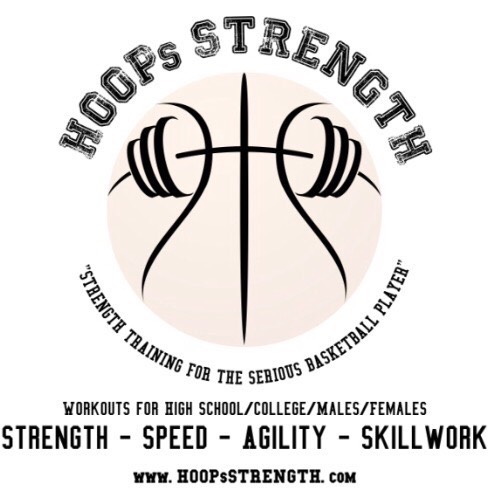 IRONDEQUOIT (16-3) 49
CANANDAIGUA (4-15) 40
Keenan Robertson led all scorers with 19 points as Irondequoit won its 13th straight game. Connor Shafer added 10 points and Jordan Kimble put up nine points. Bryan Boldrin scored all of his 15 points from beyond the arc in the loss for Canandaigua. Casey Herod netted 14 points and Nick Ferris added six. Other scorers – Irondequoit: Jaleel Davis (4), Luke Melidona (4), Nick Leonardo (3) Canandaigua: Joey Urlacher (3), Luke Pawlicki (2).
ALFRED-ALMOND (8-11) 31
ADDISON (8-11) 54
Mike Benjamin connected on three triples and scored 15 points in the win for Addison. Justin Hendrickson also hit three deep range shots and added 14 points. John Stierly netted seven points and Matt Drake put up six points. Kevin Dunning and Carsen Hann netted eight points apiece for Alfred-Almond. Other scorers – Addison: Ronnie Dailey (4), Tim Smith (4), Trevor Knapp (2), Blake Driskell (2) Alfred-Almond: Isaac Little (6), Blake McMichael (5), Ty Kenney (4).
MARCUS WHITMAN (14-5) 51
WELLSVILLE (10-9) 42
Seth Benedict led Marcus Whitman with 12 points as the Wildcats won their fifth straight game. Noah Hildreth scored 11 points and Liam Prendergast added nine. Max Jusianice connected on two three pointers and netted a game high 16 points for Wellsville. Aidan Hart added seven points. Other scorers – Marcus Whitman: Aidan Royston (7), Ryan Herod (5), Jordan Lahue (5), Carson Miller (2) Wellsville: Brayden Delahunt (5), Liam McKinley (5), Logan Dunbar (4), Eli Schmidt (3), Noah Chaffee (2).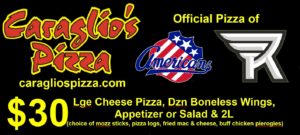 GENESEO (13-7) 58
YORK (16-3) 72
Riley Stella put up a game-high 22 points to lead York to their 11th straight win. Timmy LaGeorge scored 11 of his 20 points in the third quarter, and James Kennedy added 10 points. Owen Lyons netted 22 points in the loss for Geneseo. Adam Wright added 15 points, and Noah Reilly contributed 12 points.
BRADFORD (14-5) 75
PRATTSBURGH (14-4) 81
Mason Putnam dropped 31 points as Prattsburgh won their second straight game. After trailing nearly the entire game and entering the fourth quarter down 14, Prattsburgh led a huge comeback effort with 31 points to close out the game. Kris Johnson connected on two triples and finished with 18 points. Henry DeVoe put up 12 points, and Ammon Anderson and James Crowder netted nine points apiece. Jordan Sutryk put up 23 points in the loss for Bradford. Blaze Machuga netted 18 points and Steven Spina nailed five three pointers and finished with 15 points. Other scorers – Prattsburgh: Chris Hively (2) Bradford: Blai Crespo (9), Joseph Miller (7), Michael English (3).
JASPER-TROUPSBURG (13-6) 52
AVOCA (18-1) 55
Brady Brandow and Devin Stowe dropped 16 points apiece to lead Avoca to its 18th straight win. Jonathan Jensen had four points, 15 rebounds and seven assists. Tristian Stark netted nine points and snagged 11 boards. Reese Draper scored 14 points in the loss for Jasper. Brayden Hill put up 11 points, and Tyler Flint added 10 points. Other scorers – Avoca: Thomas Derick (4), Pacey Hopkins (4), Jordan Slayton (2) Jasper: Quincy Cornell (9), Ethan Draper (5), Josh Flint (2), Noah Price (1).
CHESTERTON (11-7) 66
ROCHESTER ACADEMY (10-8) 76
Travon Major nailed six deep range shots and scored a game high 29 points in the win. Sophomore Daniel Garcia added 14 points, and Albert Tomlin netted 10 points.
LYNDONVILLE (11-7) 76
BARKER (1-19) 47
Joey Brandt scored 22 points, snagged eight rebounds and swatted away three shots in the loss for Barker. Bradford Cantrell put up seven points, five boards and four dimes. Shane Gerhardt netted three points and grabbed 10 rebounds. Other scorers – Barker: Nathan Meza Ray (7), Seth Gerhardt (4), Nicolas Guevara (2), Tyler Hillman (2).
KENDALL (2-18) 33
ALBION (14-5) 66
BYRON BERGEN (12-7) 63
ALEXANDER (10-9) 64
BOLIVAR-RICHBURG (6-13) 43
CUBA-RUSHFORD (8-9) 55
BLOOMFIELD (8-11) 52
SOUTH SENECA (6-12) 47