KENDALL (2-17) 46
ELBA (16-3) 76
On the night he passed Joe Bezon to move to number one on the school's all time scoring list with 1,248 points, Colton Dillon dropped a career-high 47 points to lead Elba to its sixth straight win. Collin O'Halloran made history as well as he became the school's all time assists leader with 356 career assists. Elba also clinched the Genesee Region championship and the number one overall seed in sectionals. Jaykob Belluscio put up eight points and Greyson Huntington added seven. Derek Edick led Kendall with 13 points in the loss. Braxton Zarpentine netted eight points and Noah Rath made a pair of triples. Other scorers – Elba: Collin O'Halloran (4), Andrew Hare (4), Zach Marsceill (4), Caleb Scouten (2) Kendall: Dale Steffen (5), Mason Kuhn (5), Zachary Barrett (3), Nicolas Spellan (2), Riley Hirschman (2), Noah Tantalo (2). READ MORE.
BRIGHTON (5-12) 68
FRANKLIN (8-9) 71
Tahjir King finished with 18 points, 12 rebounds, five assists and six blocks to lead Franklin to its second win in three games. Kentonio Kelly had all of his 17 points in the first three quarters. Jaylin Jordan scored 14 points and connected on three shots from beyond the arc. Gary Simms added 12 points. Matt Falter led all scorers with 25 points in the loss for Brighton. Aiden Lazenby and Tyler Ortiz scored 13 points apiece. Other scorers – Franklin: Tariq Johnson (8), Dayvion Scott (2) Brighton: Nathan Martin (8), Sam Tourangeau (4), Olin Stanat (3), Sam Zarkowsky (2).
HOLLEY (2-16) 65
ATTICA (8-11) 81
Senior Frankie Bisceglie led all scorers with 25 points on his Senior night and led Attica to a win. Bisceglie also snagged seven rebounds. Senior Tyler Meyer finished the night with 14 points, six assists and five steals. Drew Cusmano scored 13 points, and Ian Romesser added 12. Adam Bukowski grabbed 12 boards. Kohl Morgan led Holley with 20 points in the loss. Carson Major netted 17 points, and Cody Thomas buried five deep range shots for all of his 15 points.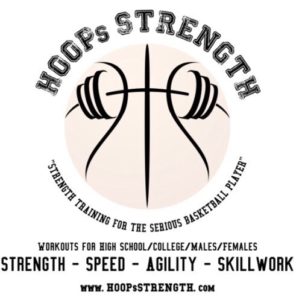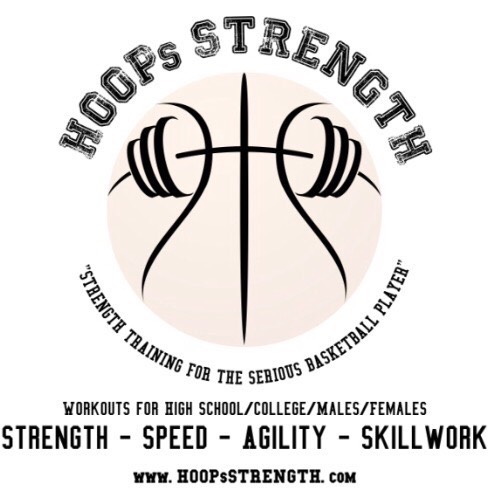 MOUNT MORRIS (9-10) 56
CALEDONIA-MUMFORD (16-3) 92
Joey Laursen and Vinny Molisani scored 21 points apiece to lead Cal-Mum to its second straight win. Laursen swatted away five shots and snagged five rebounds, and Molisani added five boards and five assists. Adam O'Donoghue put up eight points and seven rebounds. Kyle Wade, Colin Guldenschuh and Kevin Flint netted seven points apiece. John Yost led Mt. Morris with 14 points in the loss. Stephen Somers put up 13 points, and Alexis Crespo added 10.
EAST (16-2) 94
LEADERSHIP (15-3) 80
East was without sophomore star Justus Ross-Simmons on Thursday night due to a knee injury. That pushed junior lefty Clinique Jackson into the starting lineup. Prior to Thursday's game, all five of East's usual starters had scoring averages in the double digits — Jackson was an unknown commodity in comparison. READ MORE.
SPENCERPORT (7-11) 65
GATES-CHILI (8-10) 59
Ben Reding connected on five deep range shots and tallied 21 points in the win for Spencerport. Sixteen of Reding's 21 came in the first half. Patrick Uebelacker scored 20 points, and Gianni Pellett added 15 points with three triples. Adam Williams led all scorers with 24 points in the loss for Gates-Chili. TJ Walker added 14 points, and Kobe McCray netted 10. Other scorers – Spencerport: Andre Marianetti (5), Mike Contestabile (2), Alex Anderson (2) Gates: Mitchell Harris (6), Devin Walton (5).
BROCKPORT (9-9) 53
HONEOYE FALLS-LIMA (9-10) 65
Patrick Lustyk netted 27 points and went 12-for-12 at the stripe to lead HFL to its third straight win. Lustyk also snagged six rebounds. Senior Hayden Smith scored 17 points and dished out six assists. Freshman Nolan Smith netted 10 points and eight boards. Reece Joint put up six points and Josh Vogt added five. Shamar Lee led Brockport with 12 points, all from three pointers. Troy Liebert added 10 points. Esten Schlage and Ryan Judd netted seven apiece. Other scorers – Brockport: Matt Rannie (6), Kevin Lawrence (5), Owen Gardner (4), Oscar Vandetta (2).
BUFFALO EAST (10-8) 76
NORTHSTAR CHRISTIAN (17-1) 95
Sophomore Turner Harris led all scorers with 26 points as Northstar won its 12th straight game. Ryan Garwood added 23 points. Sean Smith recorded a double-double with 17 points and 12 assists. Khalil Iverson also had a double-double with 14 points and 12 boards. Andrew Newcombe contributed 14 points.
AQUINAS (10-8) 80
MCQUAID (12-7) 93
McQuaid scored the first 15 points of the game until AQ sophomore Miles Blackwood got the Irish on the board with a traditional three-point play at the 4:13 mark. The Knights' answer was an 11-0 run to extend the advantage to 26-3. Knights seniors Jermaine Taggart, Kobe Long and Keith Warren each scored 10 first-quarter points, but AQ closed the quarter on an 11-6 run that included three three-pointers. READ MORE.
WHEATLAND-CHILI (5-13) 43
BATAVIA-NOTRE DAME (15-4) 64
ROCHESTER ACADEMY (9-8) 66
VERTUS (8-10) 76
ALEXANDER (9-9) 48
OAKFIELD-ALABAMA (14-5) 43
ROCHESTER PREP (6-13) 69
CHARLES G. FINNEY (9-10) 86
Markus Robinson finished an assist shy of a triple-double, and Finney won for the fifth time in the last seven games. Robinson collected 39 points 15 rebounds and nine assists. James Sidorishin added 13 points 10 rebounds. Terrell Hale and Cairo Verges scored 14 apiece. Isiah Pacheco added four points, and Titan Upophatauanij had two. Rochester Prep's Jaquis  Robinson connected six times from behind the 3-point arc and finished with 23 points. Emmanuel Graham scored 14 points and Josh Heath 12. Jami Walker (7) Jacques Conde (2) Jalen English (2) Jalil Morris (5) and Sandro Bourdeau (4) rounded out the scoring for RPrep.