FRANKLIN (5-7) 61
NE DOUGLASS (6-6) 79
In the final moments of a game already decided, Lovelace cut across the lane and took a pass from Flagler at the free throw line and in one motion, pivoted, elevated, released and buried his 28th and 29th points of the night. The bucket also secured Flagler's 10th dime to go with 24 points and 14 rebounds. READ MORE. 
ROCHESTER PREP (4-9) 64
EUGENIO MARIA (1-8) 54
Jaquis Robinson scored 18 second-half points to propel Rochester Prep to its second win in a row. Robinson finished the game with 22. Emmanuel Graham helped Robinson out offensively, netting 13 points for the Tigers. Josh Heath also scored eight points while Sandro Bourdeau and Jalen English had six apiece. Finesse Simmons also had a point for Rochester Prep. Jaymine Bermudez led Eugenio Maria with 23 points. Brandon Kennedy also reached double figures, scoring 13. Darnell Smith (8), Jamuel Guzman (4), Antoine McFadden (3) and Juan Bermudez (2) also scored for Eugenio Maria.
GREECE OLYMPIA (1-11) 53
VERTUS (4-7) 47
IRONDEQUOIT (9-3) 72
MONROE (3-8) 52
Keenan Robertson's 22-point, 11-rebound double-double led Irondequoit to its sixth consecutive win after starting the season 3-3. Robertson connected nine times from the floor and went 4-for-4 from the charity stripe. Amauri Smith, Nick Leonardo, Luke Melidona and Connor Shafer also went into double figures for the Eagles. Smith had 14, Leonardo poured in 13, Melidona had 11 and Shafer netted 10. Leonardo drained three shots from behind the arc. Jason Jacobs Jr. scored Irondequoit's final two points. Axel Mejias and Jabez Thompson scored 13 points apiece to lead Monroe in scoring. Amariyon Johnson's eight points and Jahmir Bloom's seven gave the Red Jackets some quality secondary scoring. Jamar Williams (4), Ezekiel Williams (2), Chauncy Joyner (2), Bruce Stewart (2) and JaH'meir Speed (1) rounded out the scoring for Monroe.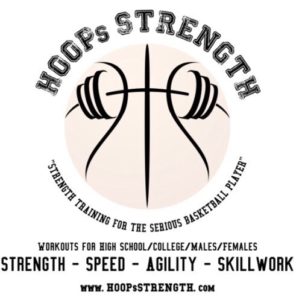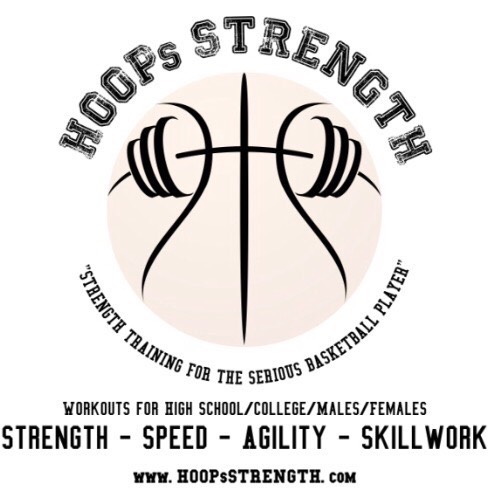 BROCKPORT (8-5) 50
WEBSTER THOMAS (6-6) 51
Brockport (8-5) was unable to get up a shot in the final seconds, so Webster Thomas (6-6) pulled out a 51-50 home win. The victory marks the second in-a-row for the Titans, which were led by 19 points from Mason and 11 from Jackson Kulik. Despite the Blue Devils overcoming an early deficit, Webster Thomas scored the game's final seven points to win. READ MORE.
WAYLAND-COHOCTON (6-8) 65
WARSAW (2-10) 55
CANISTEO-GREENWOOD (6-6) 54
ADDISON (7-7) 52
Hunter McCaffery's three pointer with 10 seconds left helped Canisteo-Greenwood overcome a 10-point deficit in the final quarter to claim its second win in a row. McCaffery scored 10 of his team-high 20 points in the final eight minutes for the Redskins. Cole Ferris aided McCaffery's scoring efforts, netting 14 points of his own. Blake Updyke had seven, Roque Santiago had six and Nick Button had five to give Canisteo-Greenwood some secondary scoring. Mike Knight's two points rounded out the scoring for the Redskins. John Stierly finished two points shy of a triple double for Addison. He had eight points, 10 rebounds and 10 blocked shots. Gage Ames led the Knights with 14 points and Trevor Knapp followed him up with 10. Cade Heysham notched seven points, while Justin Hendrickson and Ronald Dailey scored five apiece. Blake Driskell was also responsible for three points for Addison.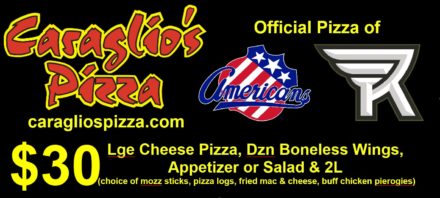 JASPER-TROUPSBURG (9-4) 47
HAMMONDSPORT (5-6) 46
Jasper-Troupsburg led by one at halftime and held on to secure its second win in a row. Brayden Hill scored 20 points in the Wildcats' victory. CJ Hill led Hammondsport with nine points.
ELBA (10-3) 61
PERRY (8-5) 77
Perry held Elba without a field goal in the fourth quarter to turn its slim three-point lead into a convincing 16-point victory. Five different Yellow Jackets scored in double digits, led by 19 from Mitchel Hockey. Michael John Grover had 17 and Carson DeVinney added 14. Michael Hockey's 13 points and Caleb Carr's 10 also aided Perry's offensive attack. Garrett McClurg pitched in four points to the winning effort. Colton Dillon paced Elba with 22 points. Caleb Scouten and Greyson Huntington scored nine apiece, while Collin O'Halloran had eight. Zach Marsciell was the only other Lancer to make multiple field goals, pouring in six points. GJ Gottler (3), Jayden Hughes (2) and Jaykob Belluscio (2) also scored for Elba.
BRADFORD (10-4) 59
PRATTSBURGH (11-2) 79
Mason Putnam scorched the nets for 42 points, including eight threes, in Prattsburgh's fifth consecutive win. The most points Putnam scored in a quarter was 17 in the third. Kris Johnson and James Crowder also scored in double figures for the Vikings, netting 14 and 10, respectively. Henry DeVoe (8), Chris Hively (3), Ammon Anderson (1) and Caleb Clements also lit up the scoreboard for Prattsburgh. Jordan Sutryk and Blaze Machuga both went well into double figures in the scoring column for Bradford. Sutryk finished the night with 26 points, while Machuga had 17. Caleb Wakeman had five points and Michael English had four to help the Braves' offense. Blai Crespo (3), Max Bailey (2) and Logan Ayers (2) rounded out the scoring for Bradford.
ARKPORT-CANASERAGA (0-10) 27
AVOCA (12-1) 72
Three players scored in double figures for Avoca as the Tigers remained undefeated (7-0) in league play. Jonathan Jensen led the way with 13 points and five assists. Pacey Hopkins had 12 points, eight steals and four assists. Tristian Stark was the final Tiger to score in double digits, notching 10 points, seven rebounds and four steals. Brady Brandow added nine points, Thomas Derick had eight and Michael Hoad had seven. Devin Stowe (5), Jordan Slayton (4) and DeJay Hammond rounded out the scoring for Avoca. Stowe also had eight assists and five steals. Evan Reynolds and Michael Gilbert paced Arkport-Canaseraga offensively, netting nine and eight points, respectively. Jace Cassata was the only other Wolf to make multiple field goals, scoring six points. David McIntosh and Nate Herman each scored two points for Arkport-Canaseraga.
FILLMORE (9-1) 52
BOLIVAR-RICHBURG (4-9) 42
ANDOVER (3-7) 41
ALFRED-ALMOND (6-7) 74
Isaac Little and Jonas Kays both went into double figures for Alfred-Almond as it avenged its early-season loss to Andover. Little rained in 17 points and Kays netted 13. Carsen Hahn and Ty Kenney had eight points apiece and Blake McMichael and Kevin Dunning each had seven. Ethan Sick also finished with six points. Drake Guthrie (3), Chris Mormino (3) and Miles Muhleisen (2) also found the scorebook for the Eagles.
WATERLOO (7-4) 
HORNELL (11-1) 
SCIO (9-1) 58
BELFAST (2-9) 32