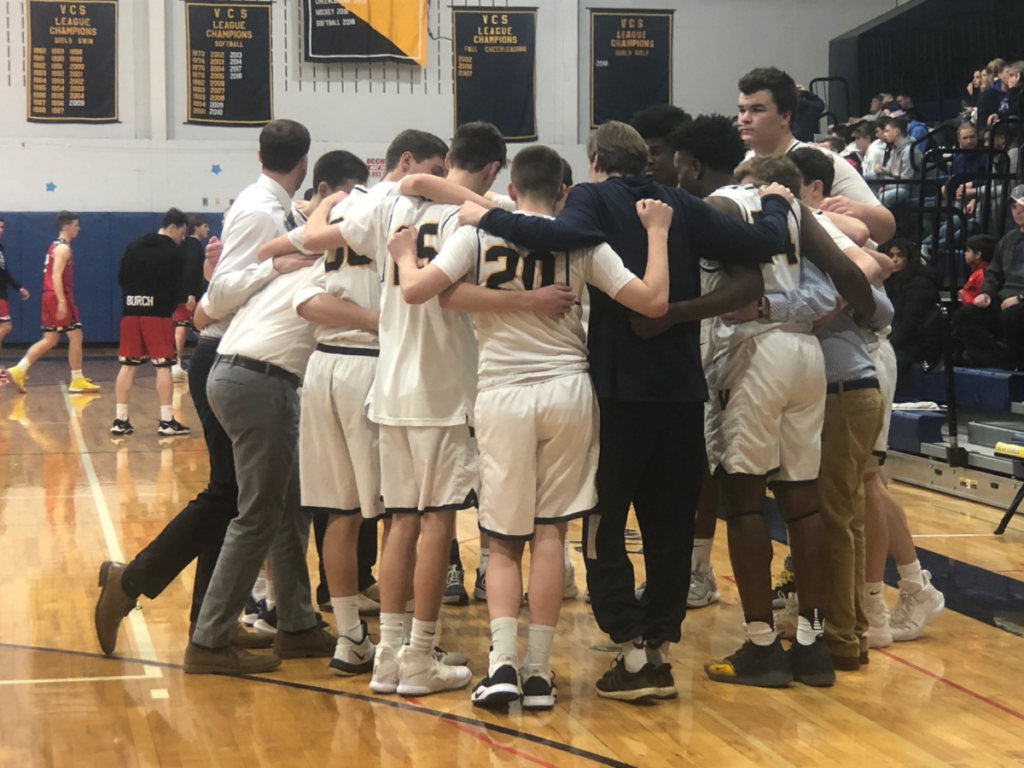 UPDATED: Jan. 18, 2020 at 10:20 a.m.
By BILLY HEYEN
VICTOR, N.Y. — Victor continued its undefeated start to the season Friday night with a 77-55 win over Penfield. The Blue Devils moved to 12-0 on the season behind 20 points from Matt Caggiano, 16 from CJ James and 13 from Connor Williams. 
The last time Victor won 12 or more games in an entire season was 2016-17, when the Blue Devils finished 15-5. In 2012-13, Victor failed to win a game. But it's not a fluke that Victor is 12-0, and here's why.
A Tall Task
It's hard to miss the Blue Devils when they enter a gym. At the center of it all is Williams, who's officially listed at 6-foot-11 but was identified as 7-foot-1 in a Daily Messenger story in November. Next to him in the starting lineup is 6-foot-4 CJ James, a transfer from Greece Olympia. And the Blue Devils bring another 6-foot-4 forward off the bench in sophomore Phil Nwugwo.
Size only matters if it's effective, though. Right from the outset, the big guys took over Friday. Williams scored Victor's first four points, first on a shot from the right elbow and then on a lob into the lane and a floater.
It's a 4-2 lead for @victorbldevils @victorboysbball early as Williams has all four points against Penfield. @PickinSplinters pic.twitter.com/tUdao401zs

— Billy Heyen (@BillyHeyen) January 18, 2020
Then came the shot-blocking. Williams' two blocked shots Friday were of the taller-than-you variety, simple rejections to try and start transition. But when James and Nwugwo jumped to block shots, they were taking full swings and trying to swat the ball as hard as they could.
It usually worked, as both forwards finished with three blocks.
"(Blocking shots) just gets us hyped, motivated to keep going and just win," James said.
Phil Nwugwo with another swat. pic.twitter.com/wvtwlh1o3M

— Billy Heyen (@BillyHeyen) January 18, 2020
Having three players with size also gives head coach Tyler Roberts a luxury in how he sets up his rotation. Although at the start of Friday's fourth quarter Roberts had the trio on the floor at the same time, it was usually two of the three.
Foul trouble was only an issue for Nwugwo on Friday, as he fouled out, but if it's one of the starters picking up fouls later in the season, Roberts will be able to rotate in Nwugwo without missing a beat.
"It's nice to have a little depth," Roberts said. "I trust all our guys. It's nice to be able to have different rotations that we can go with."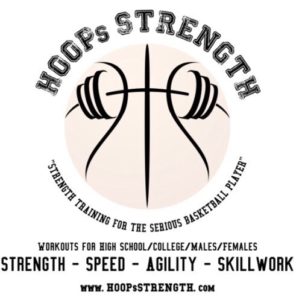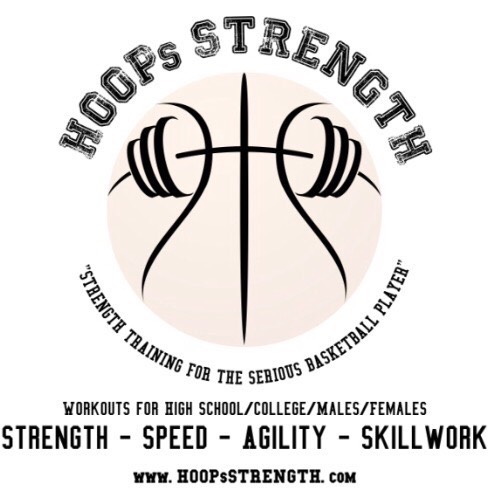 A Floor General
Caggiano, Victor's lone senior starter, runs the point for the Blue Devils. In his third year of varsity basketball, Caggiano is the key cog that makes Victor's size and shooting work together effectively.
Early on Friday, Caggiano's main role was as a distributor. With Penfield dropped into a 2-3 zone that sagged into the lane to try and prevent easy entry passes, Caggiano worked the ball around and found angles to his offensive weapons. 
"It's nice when I get in the paint and I've got both these guys looking in to step down and kind of just make plays for them instead of having to make plays for myself," Caggiano said.
Caggiano took the scoring reins later on Friday, ensuring that there wouldn't be a Penfield comeback. That included a strong lefty layup for an and-1, along with two late 3s that put the game to bed, first from the left corner and then from the top of the key.
"Matt's a smart player," Roberts said. "He works incredibly hard, pays attention to what we're doing, pays attention to the way teams are gonna guard us. He really does a good job getting in the paint and creating for others."
James dish out to Caggiano for the lefty's third triple. @victorbldevils @victorboysbball leads 69-45 with 3:29 to play. @PickinSplinters pic.twitter.com/S6M9hjC8rj

— Billy Heyen (@BillyHeyen) January 18, 2020
A Shutdown Defense
The defense Victor throws at its opposition can cause fits just in its construction, before you even consider the talent on the floor. When Williams is in the lineup, the Blue Devils zone him in the middle of the paint, with four defenders matching up around him. That leaves one player, conceptually, wide open. But Victor switched and helped enough Friday to avoid any issues.
Then, when Williams sits, the Blue Devils can utilize a full man-to-man with one or both of James and Nwugwo hanging on the weak side to fly in and block shots.
"It's nice when we can block it and it leads to offense," Caggiano said, "so we can get out in transition a lot that way when we're bothering shots."
Anotha one for Nwugwo pic.twitter.com/dzmgpZZR0E

— Billy Heyen (@BillyHeyen) January 18, 2020
The impact of Williams is tough to fully quantify, too. Penfield's star Dyllon Scott finished with 14 points Friday, but a number of his trips into the lane were fruitless or didn't even lead to attempts because Williams stood straight up inside.
Recently, Victor held Hilton star and Niagara-commit Tahjae Hill to seven points, all early in the game, thanks to similar defensive principles.
"The big guys coming over and walling up really helps the energy, helps our guards get some run outs," Roberts said.
The Blue Devils haven't allowed more than 57 points in a game this season. After Friday's game, Williams explained that defense can be like a never-ending cycle that helps Victor in all facets of the game.
"Our defense helps lead to our offense and get more energy going and play better defense and get leads based just off of our defense and quick offense," Williams said.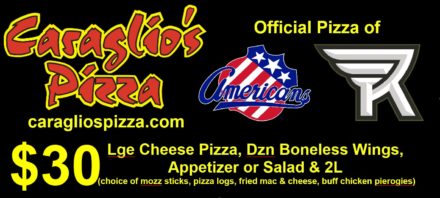 A Special Group
The sectional championship banners in Victor's gymnasium are full of years denoting titles. The boys basketball banner lists four years: 1954, 1970, 1977 and 1979. None of the players on this season's roster were close to being born when those championships happened.
But things have come together at the right time to set up Victor for this undefeated start to the season: A senior point guard, a talented transfer, a unique center and a strong team defense. James and Roberts said they don't think about the undefeated record and just take things one game at a time, with Roberts saying "we'll find out" what the Blue Devils' potential is.
Signs of something special are there, though. A full student section Friday night not losing numbers (or voice) as the game wore on. Smiles on the faces of Williams and James as they checked out of the game early due to a big lead. One student meeting Williams at the Gatorade cooler on the sideline and giving him a hug while the game was still ongoing. The starters cheering on the bench players as they scored late buckets.
Athletes and coaches don't want to jinx a good thing. But their actions, and a few words, showed it's not lost on them.
"It's very special," James said. "We have a whole bunch of talent on the team to help us get wins and all that, and I like playing with the guys. We're like a family. Brothers."