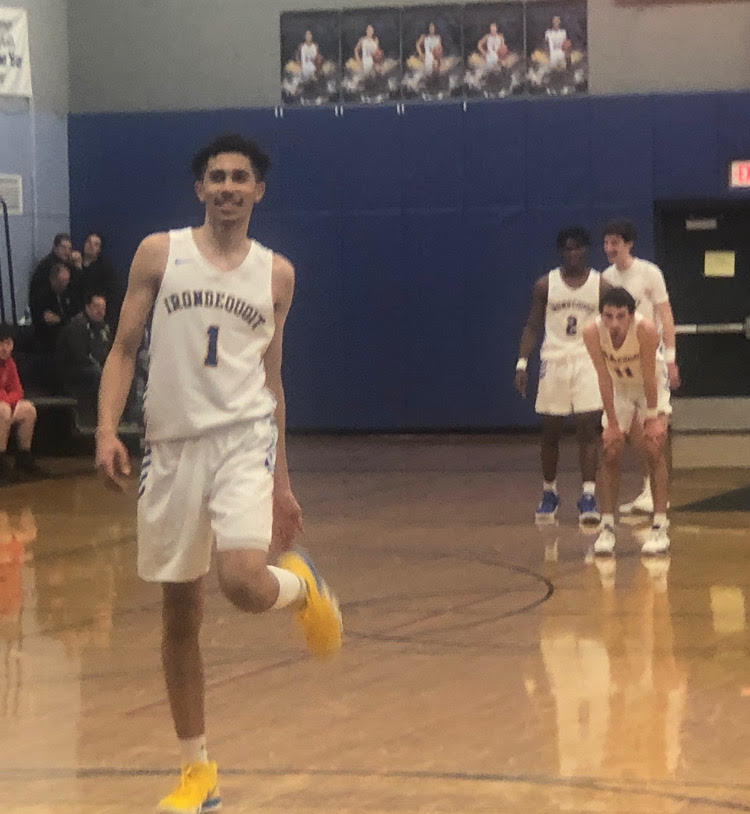 By BILLY HEYEN
IRONDEQUOIT, N.Y. — When Keenan Robertson approached the foul line late in Wednesday's game, he initially didn't show any expression on his face, since his free throws could still affect the outcome. But before shooting the first one, Robertson flashed a small smile. And between shots, hearing someone yelling from the stands, Robertson smiled bigger.
Irondequoit needed to grind its way to a win Wednesday with defense and slow-paced basketball, not usually the causes of smiling faces. But what they led to — a scoreboard in the Eagles' favor — called for Irondequoit grins.
"The message was just play our game, play Irondequoit, Irondequoit defense, defense transitions to offense," senior Luke Melidona said, "and that's what we did."
Irondequoit (7-3) pulled out a home win over Hilton (7-3) on Wednesday night, 57-51, behind 14 points from Robertson and 12 from Melidona. The Eagles found enough defensive mettle to limit Cadets star and Niagara-commit Tahjae Hill, who finished with 36 but was held to six points in the fourth quarter. It's the type of energizing home win that can push Irondequoit into high gear heading into the final month of the regular season.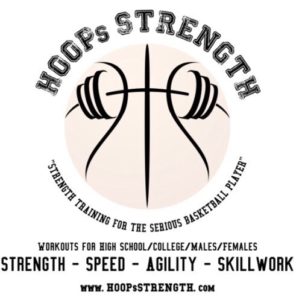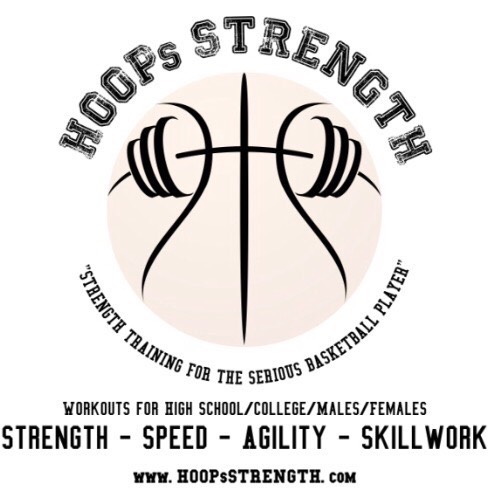 "We've been playing a little bit better each game, a little bit better," Irondequoit head coach Chris Cardon said, "and to beat a team like Hilton, you've gotta play four quarters, and I thought we did."
Irondequoit tries to come out with more energy than its opponent every game, Robertson said. At home Wednesday night, that's exactly what happened. 
Robertson opened the scoring with a righty bucket in the post before flexing coming back down the floor. Luke Melidona used an in-and-out dribble on the perimeter to get to the basket for two more. And by the time Connor Shafer nailed a stepback 3 on the left wing, the Eagles already held an 11-1 advantage. In a game that finished with a single-digit margin, that early outburst made a ton of difference.
"It really helped us," Melidona said. "We kept the momentum, and the crowd was in it. We just got off to a good start and kept rolling."
The Connor Shafer makes it 11-1 pic.twitter.com/RfgOVX8BYr

— Billy Heyen (@BillyHeyen) January 16, 2020
Eventually, Hill got going, and so the Eagles' defensive plan came into full focus. To start the game, they didn't want to make any drastic changes. That meant senior Amauri Smith got the man-to-man defensive assignment on Hill, with Cardon wanting his players to "zone up" as a wall of help defense around Smith. 
That didn't totally stop Hill — Cardon said afterward he knew he couldn't plan on that. Hill scored layups with precise spin inside while adding points in the pull-up game, as well. He scored 14 points in the second quarter to keep Hilton in the game.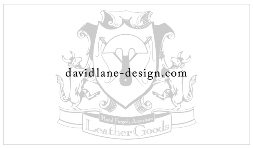 But right before the end of the half, it was Melidona kicking to Nick Leonardo for a left-wing 3 before Irondequoit's defense hounded Hill and prevented him from getting a buzzer shot off. Irondequoit went into the half up 36-25. That was one of a number of big perimeter shots from the trio of Leonardo, Melidona and Shafer.
"They were timely, and that was good," Cardon said, "because we don't always shoot the ball that well, so those were welcome."
Nick Leonardo just before halftime is money to give @wieagles @itownhoops a 36-25 halftime edge over @hiltoncadets.

Hill has a game-high 20 for Hilton. Robertson has 12 for the Eagles. @PickinSplinters @RocDevo pic.twitter.com/QS973oPuSJ

— Billy Heyen (@BillyHeyen) January 16, 2020
Hilton pushed even more into the Irondequoit lead right out of halftime, but then foul trouble for the Eagles brought an unexpected positive. Cardon, a self-professed man-to-man guy, had his team switch to a 2-3 zone defense, something he said they've worked on more in practice of late.
Although the motive wasn't to slow Hill down when Irondequoit changed defenses on the final possession of the third quarter, that's what happened when the zone continued into the fourth. Instead of being able to beat his man and make plays in the lane, Hill was often looking at two or three players to take on. Hilton's passing around the perimeter couldn't free up shooters, either.
"It got (Hill) to be more hesitant and slow their whole offense down," Melidona said. "And we just stayed in the gaps, and they couldn't really get shots off."
Hilton's best hope was to force missed shots or turnovers and get out in transition. It happened a couple times, like early in the fourth when Hill, positioned at the top of the Cadets' press, stole the ball and dunked. But in general, Irondequoit slowed the game down, possessed the ball and still found a few more timely shots, including a late Shafer pull-up in the lane to go up nine with 3:20 to play.
Cardon emphasized patience down the stretch as both coaches used multiple timeouts in the fourth quarter, while also reminding his players to keep their hands out of dodge on defense to avoid fouling Hill. For the most part, the Eagles followed those instructions, and they got the result they wanted.
The last three times Irondequoit played at home, all in December, the Eagles lost. The postgame scene Wednesday was different. Irondequoit's players lingered on the floor after the final buzzer, in no real rush to head to the locker room and with no pressure from the coaching staff to get there.
Instead, they gathered with their family and friends, smiles on their faces, hugs given and received. The Eagles knew they were up against a good team Wednesday night, and they put Section V on notice.
"It boosts our confidence a lot," Robertson said, "and allows us to move forward and pick up some pretty good wins and put our names on the map."