COUGAR CLASSIC (AT HONEOYE FALLS-LIMA)
CHAMPIONSHIP
NE DOUGLASS (4-4) 53
LIVONIA (4-3) 64
Having led by as many as 13 in the second quarter, their eight-point halftime advantage evaporated less than four minutes into the third stanza. They had turned the ball over as many times (3) as they had field goals during the eight minutes.  Livonia, though, opened the fourth with the ball and didn't waste much time finding their rhythm. The Bulldogs worked the ball inside to Steffan Gwyn, and the junior big man delivered. READ MORE.
CONSOLATION
EAST ROCHESTER (5-4) 44
HONEOYE FALLS-LIMA (5-3) 72
Senior Hayden Smith scored 19 of his career-high 25 points in the first half when HF-L jumped to a 44-17 lead. Smith finished 10-of-11 from the floor for the game including 5-of-6 from behind the 3-point arc. Patrick Lustyk added 21 points and seven steals while Mason Wanzenried scored 13 points to go with four steals. Other scorers — HF-L: Justin Blodgett (4), Nolan Smith (2), Preston Huff (2), Nate Ross (2), Turner Kamm (2), Josh Vogt (1). East Rochester: Chuck Domm (14), C. Gilbert – (7), TaJaye Nelson (6), Manny Sepulveda (6), Brandon Gray (4), Jackson Peters (4) and Ian Szemcsak (3).
38TH ANNUAL BATAVIA LIONS CLUB PETE ARRAS MEMORIAL BASKETBALL TOURNAMENT (AT GENESEE COMMUNITY COLLEGE)
CHAMPIONSHIP — LARGE SCHOOLS
ATTICA (3-4) 51
BATAVIA (4-1) 53
CONSOLATION — LARGE SCHOOLS
ROYALTON-HARTLAND (1-8) 52
LE ROY (4-3) 66
Ethan Beswick scored 24 points and pulled down seven rebounds to lead Le Roy. Andrew Loftus added 18 points and eight rebounds, and Cody Lytle racked up a double-double with 14 points and 10 rebounds.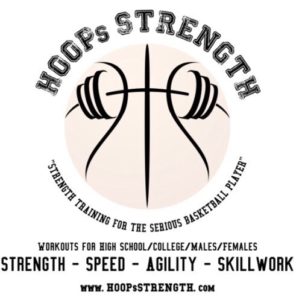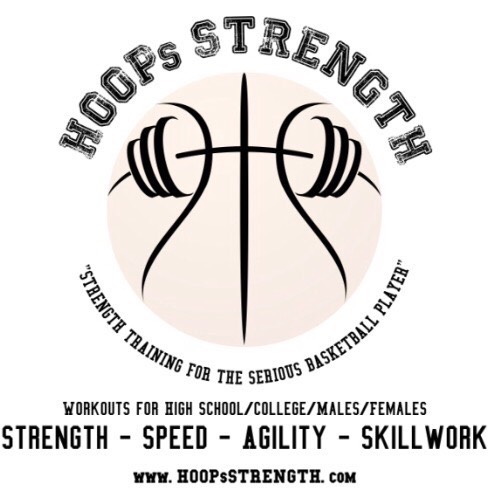 CHAMPIONSHIP — SMALL SCHOOLS
ELBA (6-1) 66
NOTRE DAME (4-2) 64
Colin O'Halloran hit two free throws with 1.6 seconds remaining in the game to win it for Elba. Notre Dame had a chance to inbound the ball, but a three-point attempt by the Irish bounced off the backboard, rattled off the rim and out. O'Halloran totaled 16 points, while Colton Dillon racked up 22 points and 10 rebounds for Elba. CJ Gottler and Caleb Scouten each hit three three-pointers to rack up nine points a piece. Gabe MacDonald led the Notre Dame offense with 19 points, while Cody Henry and Colin McCully added 15 points each. Other scorers — Elba: Zach Marsceill (5), Andrew Hare (3), ND — Keith Sczcekpanski (6), R. Fitzpatrick (3), Anthony Zambito (2), Mark Sanders (2).
CONSOLATION — SMALL SCHOOLS
OAKFIELD-ALABAMA (3-2) 48
PERRY (5-2) 56
KESHEQUA TOURNAMENT
CHAMPIONSHIP
HONEOYE (5-3) 60
WARSAW (2-7) 53
Dom Trippi scored 31 points to go along with five rebounds and four steals, and was named Most Valuable Player of the tournament. Drew Coleman added 15 points for Honeoye, including nine points in the fourth quarter. He also added five assists. Austin William had a double-double for the Bulldogs, with 14 points and 14 rebounds. Jack Reynolds had 10 points and eight rebounds for Honeoye, and Jake Jarosinski scored nine points and pulled down eight rebounds. For Warsaw, Drew Coleman and Austin Williams led the offense with 15 points and 14 points, respectively. Other scorers — Honeoye: Jared Waldon (5), Logan Thomas (3), Alex Jarosinski (2), Warsaw — Jesse Ebersole (9), Kyle Glassen (8), Eddie Stores (5), John Hunter (2)
CONSOLATION
DANSVILLE (3-5) 68
KESHEQUA (1-6) 56
Arrik Gerber scored 28 points and pulled down four rebounds as Dansville turned a 10-point halftime lead into a victory. Tanner Dettman had 13 points, seven assists and six rebounds for the Mustangs, and Jonah Gray added 12 points and three steals. Keshequa was paced by 15 points from Hunter Stephens and 14 points from Jacob Gibson. Other scorers — Dansville: Noah Holland (8), Colyer Adams (5), Holdyn Freeman (2), Keshequa: Bryson Mellin (9), Caleb Buchinger (9), Hunter Zangerle (4), Wyatt Burnett (3), Garrett Szulewski (2).
JP FUND ELMIRA HOLIDAY INN CLASSIC
HORSEHEADS (IV) 27
MCQUAID (4-6) 72
Kobe Long scored 18 points to lead McQuaid. Keith Warren added 13 points for the Knights.
OTHER GAMES
CG FINNEY (4-4) 71
GENESEO (6-1) 90
Noah Reilly scored 28 points to go with 22 rebounds to lead Geneseo. Adam Wright finished with 31. Markus Robinson poured in 50 points in the loss to top the 1,000 point mark in his career. The freshman has topped the 50-point mark four times this season. Tremell Hale added 12.