FRANKLIN (3-4) 76
WORLD OF INQUIRY (1-6) 75
The most important of Gary Simms' 21 points came with just four seconds left to get Franklin back in the win column. Simms scored 12 points in the final frame, with the last two being his game-winning layup. Tahjir King picked up a double double for the victors, with 17 points, 15 rebounds and three blocks. Kentonio Kelly and Shamere Freeman each notched 13 points, with Freeman knocking down two three pointers. Teriq Johnson rounded out Franklin's scoring with 12 points. Romel Brown scored a game-high 30 points for World of Inquiry. Jeshua Shaw, Dorian Smith and Kevonne Fountain all provided secondary scoring with 14, 13 and 10, respectively. Amir Hobbs (6) and Jahlil Bell (2) rounded out the scoring for World of Inquiry.
EAST (7-0) 68
WILSON MAGNET (2-5) 58
Justus Ross-Simmons and Kaori Barley each had six points in East's 24-point fourth quarter to keep the Eagles undefeated. Ross-Simmons finished the game with 15 points and Kaori Barley had 13. Damani Barley pitched in 13 and Kai McCullough had 10 in the winning effort. Corey Ellis (3), Exavier Roberts (2) and Clinique Jackson (1) rounded out East's scoring. Christian Harmon led Wilson Magnet with 17 points, including two threes. Brennan Clark and Zavarius Henry each had double figures, with 15 and 11 points, respectively. Darius Turner (7), Rashi Smith-James (6) and Damel Turner (2) provided secondary scoring for the Wildcats.
ROCHESTER ACADEMY (4-2) 50
ROCHESTER PREP (1-4) 46
MARION (0-5)
WILLIAMSON (2-4) 
CLYDE-SAVANNAH (3-2) 68
EAST ROCHESTER (5-2) 72
After Clyde-Savannah knotted the game, Chuck Domm made back-to-back layups to give East Rochester a two-possession cushion. Brandon Gray iced the contest with a pair from the charity stripe with 3.1 seconds remaining. READ MORE.
RED JACKET (7-0) 62
HONEOYE (3-3) 37
Chase Rizzo scored 14 of his 22 points for Red Jacket in the second and third quarters to help his team remain undefeated. Travis Hill was the second-highest scorer for the Indians with 14 points. Matt Record, Adam Borst and Andrew DaMore provided Red Jacket with secondary scoring, netting eight, five and four points, respectively. Christian VonGorder (3), Mason Pollot (2), Brock Hill (2) and Daltyn Hanline (2) all found the scorebook also. Don Trippi was the lone player for Honeoye to reach double figures in the points column, netting 13. Jared Waldon had six points, while Jack Reynolds and Alex Jarosinski each had five. Jake Jarosinski (4), Gabby Trippi (2), Zach Hass (1) and Cameron Allison (1) also scored for the Bulldogs.
SOUTH SENECA (2-3)
HAC (0-5) 
NORTH ROSE-WOLCOTT (2-3) 39
LYONS (7-0) 60
Ahmir James hit two three pointers in Lyons' 20-point first quarter that got the Lions off to a double-digit lead. James finished with 12 points. Benji Kemp led Lyons with 15 points. JC Walker and Horace Betts IV were secondary scorers, netting eight and six points, respectively. Jerell Petty (5), Vorderick Burks (5), Justin Smith Jr. (4), Connor Bastian (3) and Jahtezz Parker (2) all found the scorebook for Lyons. Quintin Norris led North Rose-Wolcott with 13 points, including a 9-for-12 night from the free throw line. Joe Reed and Nikos Soklaropoulos each tallied seven points, while Cameron McCann had four. Noah Dauphin, Evan Scarborough, Ian Boone and Gordon Howie all notched two points for the Cougars.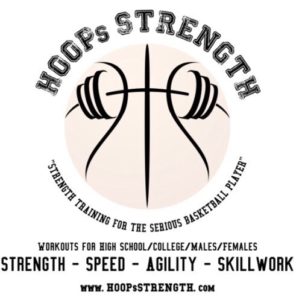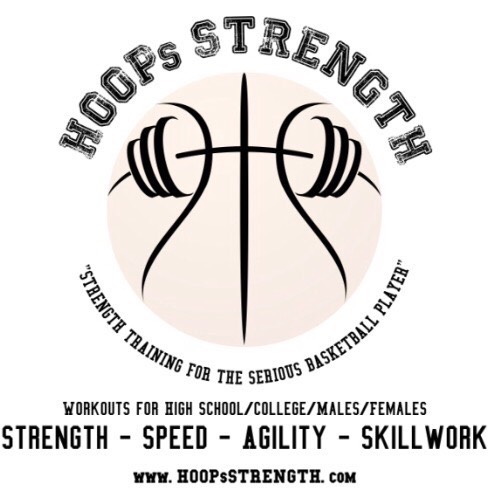 ROMULUS (3-2) 60
NAPLES (1-5) 40
Camden Derby and Ben Jessop both had a double-double for Romulus in its second straight win. Derby finished with 21 points and 11 rebounds, while Jessop had 11 points, 12 rebounds and five blocks. Mike Kaufman also had double digit points, registering 20 points and four steals. Raul Fuentes (6) and Dan Reyes (2) rounded out the scoring for Romulus. Ryan Lester and Ben Green were the only two players for Naples to reach 10 points. Lester had 11 and Green scored 10. Ben Fowler came close to that mark, netting nine points. Hunter Kremmin scored four points and Brayden Lane, Leif Stone and Mason Martin all had two points apiece.
PERRY (3-1) 61
ALEXANDER (2-6) 56
BELFAST (1-4) 41
FILLMORE (5-1) 53
FRIENDSHIP (1-5) 70
LIMA CHRISTIAN (0-6) 58
PEMBROKE (3-2) 24
AKRON (4-2) 47
Mitchell Holtz and Adam Mietz each scored in double-figures for Akron in its third consecutive victory. Holtz scored 17 points and Mietz had 15. Jake Mazza was the Tigers' next highest scorer with six. Dylan Heberling (4), Gage Willis (3) and Josh Mazza (2) all found the scorebook for Akron.
BOLIVAR (4-3) 62
OSWAYO (PA) 47
SCIO (3-1)
ARKPORT-CANASERAGA (0-4) 
HAMMONDSPORT (2-2)
ANDOVER (3-2) 
CANISTEO-GREENWOOD (2-4) 46
CUBA-RUSHFORD (2-3) 74
EUGENIO MARIO (1-1)
C.G. FINNEY (2-2)