EDISON TECH (3-2) 59
MCQUAID (2-3) 58
Trailing 37-28 at halftime, Edison Tech grabbed the lead in the third and held on for the one-point victory. Despite going scoreless in the first and fourth quarter, Chahiem Fowlks led the Inventors with 15 points, including a trio of threes and seven rebounds. Shaheem Ellis Jr. contributed 12 points and four steals while Edgar Bass IV added eight in the second half alone. Torrean Lewis (7), Javonte McKnight (5), Andy Larancuent (4), Mike Morgan (4) and Jarrell Johnson (4) scored in the victory as well. Kobe Long led McQuaid with 19 points and Jermaine Taggart followed with 15. The two combined for 25 of McQuaid's 37 points in the first half. Charlie Salina netted 10, Reuben Daniel scored seven, Ryan Hoffman added four and Keith Warren finished with three to round out scoring for the Knights.
FRANKLIN (2-4) 85
LEADERSHIP ACADEMY (5-0) 112
Maurice McKinney's triple-double and Kennyh Hardeman's double-double bolstered Leadership Academy's offense over Franklin for its fifth straight win. McKinney gathered 25 points, 10 steals and 10 assists. Hardeman scored 12 points, snagged 10 rebounds, blocked six shots and added four steals. Using seven threes, Shamir McCullough led the Lions in points with 27 while Ja'mez Aiken contributed 20 points with three makes from behind the arc. Calvin Washington netted nine points, Khalid Ortiz-Price added eight and Ray Boyd scored four. Nuhsar Mike (3), Jordan Lindo (2) and Jaleel Bagley (2) rounded out the scoring for Leadership. Franklin was led by Tahjir King with 30 points and Gary Simms who followed with 24. Kentonio Kelly contributed 12 points while Teriq Johnson and Shamere Freeman both finished with eight. Alex Rosario scored five for the Quakers in the fourth as well.
FAIRPORT (2-3) 49
IRONDEQUOIT (3-1) 44
After flopping lead changes through the first three quarters, Fairport outscored Irondequoit 15-9 in the fourth to hand the Eagles their first loss of the season. Ryan Lucey steered the Red Raider offense with 23 points, including eight in the final quarter. The senior captain finished 8-for-10 from the line and added a trio of threes despite going scoreless in the first quarter. Stefan Milinkovic added four points in the fourth to finish with seven and Jack Lindstrom scored five points, all on free throws. Jack McDonald and Max Molisani both finished with four points while Derek Howe and Kevin Gibson added a single three-pointer each. For Irondequoit, Keenan Robertson finished with 21 points and made 5-of-7 shots from the line. Nick Leonardo followed with 10 points using three buckets from outside the arc. Connor Shafer scored seven in the first half. Amauri Smith, Jaleel Davis and Lucas Hanford all added a field goal in the second to round out scoring for the Eagles.
PENFIELD (4-0) 59
WEBSTER THOMAS (3-2) 45
RJ Green connected seven times from the floor for the night and accounted for six points in the fourth quarter when the Patriots closed the game on a 15-5 run. READ MORE.
BRIGHTON (1-3) 79
GREECE OLYMPIA (0-4) 34
GREECE ATHENA (2-4) 68
GREECE ODYSSEY (3-2) 71
Battling back from a five-point first quarter, Greece Odyssey managed to tie the game in the fourth and take its first win in boys' basketball program history over Greece Athena in overtime. Dylan Kolmetz paced Odyssey's offense with 25 points and propelled the team in overtime with four points. Presten Mathis contributed 19 points and Jaden Hartsfield netted 13 with 3-of-4 makes from the line in extra time. Korey Canton finished with 11 points and swished three shots from long range while Luke Schneider added a single three. DeAndre Newsome led Athena with 21 points and went 4-for-4 from the line in the fourth to keep the game close. Austin Brown and Kenny Freeman helped with 11 and 10 points, respectively. Tre Jackson chipped in with nine points and Tyler Curtis added seven. Jahon Jones, Tyler Simmons, Jake Cerone, Terrell Wilson Jr. and James Reaves Jr. all scored two points apiece for the Trojans.
WEBSTER SCHROEDER (3-2) 58
CHURCHVILLE-CHILI (1-4) 53
James Knox and Ky'Mere Meeks combined for 13 points in the third quarter when Schroeder turned a single-possession game into a double digit lead. Knox connected three times from the floor and added a free throw in the frame when the Warriors outscored Churchville-Chili 20-10. Meeks finished 14 points on the night. Knox had 12. Luke Insley paced Schroeder with 15 points. Josh Hauman (7), JoJo Plummer (6) and Ben Carey (4) rounded out the scoring for Schroeder. C-C's John Bagley and Kamerin Poromon accounted for six points apiece in the fourth quarter when the Saints outscored Schroeder 20-13. Poromon finished with 12 in the game. Griffin Stella led the Saints with 16 points. Marcus Postell (9), John Keele (6), Jason Gibbs (2) and Tylor Allen (2) also scored for C-C. Churchville's four losses have been by a combined 16 points.
PITTSFORD MENDON (2-1) 49
EASTRIDGE (5-1) 56
Tony Arnold spearheaded a 14-2 surge in the third quarter as the Lancers turned a five-point deficit into a seven-point lead. The senior guard finished three acrobatic layups in the lane. READ MORE.
PITTSFORD SUTHERLAND (3-0)
BATAVIA (1-1)
The game was postponed due to weather.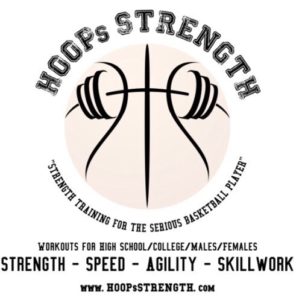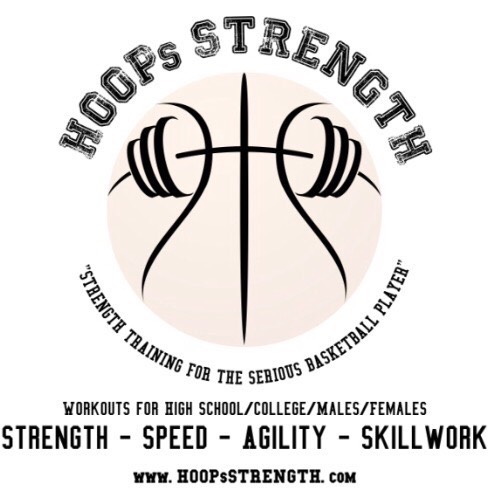 AQUINAS (1-3) 67
UNIVERSITY PREP (4-1) 78
Kayshawn Ross netted 20 points to lead University Prep to its fourth consecutive victory. Melvin Council Jr. followed with 19 points, including a 13-point second quarter. Na'Zea Fowlks chipped in 14 points and Brandon Moore Jr. added 11. Christian Edwards (7), Devon Green Jr. (5) and James Matthews II (2) also contributed in the winning effort. Aquinas was driven by Myles Blackwood's career high 28 points, despite only netting one free throw in the first quarter. The sophomore added seven rebounds and three steals in the contest. Jack Bleier scored 13 points on four three-pointers, snagged six rebounds and added three steals. Jack Scanlon also made four long range shots to finish with 14 points. Justin Johnson and Mykel White finished with four apiece while Gabe Miller scored two for Aquinas.
CANISIUS (4-0) 93
BISHOP KEARNEY (1-3) 61
GENEVA (3-1) 74
PALMYRA-MACEDON (2-3) 39
Twelve different players found twine for Geneva in the dominant victory over Pal-Mac. Nick Askin paced the Panther offense with 14 points and Nasir Harrison tailed the senior with 12. Devon Martin netted 11 points, Parker Bossard chipped in nine and Wyatt Patchett scored five. Jaheim Jackson contributed four points while Mike Bowler, Kaya Parara, Liam Ryan and Jagger Kerr all finished with three points apiece. Nick King and Luke Lawson each registered two points in the win. Ian Goodness and Ashton Phippen accounted for over half Pal-Mac's offensive production, splitting 22 points in the match. John Blazey and Dan Hooper both scored five points. Paul Goodness (4), Ashton Rouland (2), Beau Fillion (2) and AJ Johnson-Ross (2) rounded out scoring for the Red Raiders.
ALEXANDER (2-5) 46
ATTICA (2-1) 54
Frankie Bisceglie and Tyler Meyer split 26 points to drive Attica over Alexander. Tyler Strong also reached double-digits with 10 points. Ayden Goll had a solid all-around game with seven points, five assists and two blocks. Alexander's Kam Lyons and Devon Dean led its offense with 16 and 15 points, respectively.
LYNDONVILLE (3-2) 51
ELBA (4-1) 53
Colton Dillon scored 14 of his 20 points in the second half to push Elba to its third consecutive victory. Trailing at halftime, Elba used a 19-point third quarter to take a lead it would not relinquish. Dillon accounted for 10 points in the quarter. Collin O'Halloran scored 10 and went 4-for-5 from the free throw line. Jayden Hughes netted eight points, Zach Marsceill contributed seven, Caleb Scouten added five and Greyson Huntington drained a three in the contest. Lyndonville's Nathan Dillenbeck made three shots from beyond the arc and notched 10 in the fourth quarter to finish with 20 points. Noah Poler matched Dillenbeck from three-point range and Russ Stephens made 2-of-4 from the line as both finished with 10 points apiece. Nathan Hydock (6), Casey Winiecki (3) and Trenton Muck (2) scored for the Tigers as well.
HORNELL (5-0) 74
BATH-HAVERLING (5-2) 37
WARSAW (1-6) 37
AVON (3-2) 74
PAVILION (1-5) 34
CALEDONIA-MUMFORD (5-1) 77
Cal-Mum was propelled by Vinny Molisani's 29 points and Kyle Wade's double-double to down Pavilion for its fifth straight win. Molisani dished out seven assists, grabbed six rebounds and added six steals. Wade finished with 14 points, 11 rebounds and four assists. Joe Laursen contributed 10 points and seven rebounds. The Raiders generated 15 steals in the first half. For Pavilion, Trevor Wiedrich scored 11 points and Dylan Dzieken and Cam Milligan both collected six.
GENESEO (6-1) 72
KESHEQUA (1-4) 53
CAMPBELL-SAVONA (1-4) 60
PRATTSBURGH (5-0) 93
Mason Putnam registered a triple-double and four other players reached double figures to keep Prattsburgh unbeaten. Putnam finished with 33 points, 10 assists and 10 rebounds. He registered 21 points and went 6-for-6 from the line in the first half. The senior has scored 30 or more points in four games this season and is 90 points away from 2,000 career points. Ammon Anderson followed with 15 points while Chris Hively and James Crowder added 11 apiece. Henry DeVoe scored 10, Kris Johnson netted seven and Caleb Clements finished with four. Dominic Reagan also added two points in the victory. Sophomore Kade Cochran led Campbell-Savona with 20 points. Branon Nichiporuk and Mitchell Closkey chipped in with 17 and 10 points, respectively.