SCHOOL OF THE ARTS (2-3) 78
WORLD OF INQUIRY SCHOOL No. 58 (1-5) 57
Ethain Clarke-DeSouza and Logan Hayes both registered double-doubles and combined for 49 points to help SOTA snap its three-game losing streak. Along with 10 rebounds and two threes each, Clarke-DeSouza went 7-for-9 from the line and Hayes made half of his four free throw attempts to finish with 25 and 24 points, respectively. Ke'Vion Mitchell contributed seven assists and 16 points on 6-of-8 makes from the line as well. Reggie Smith (6), Loral Dillard (4) and Keshaun Chatman (3) rounded out scoring for the Silverhawks. Ten different players found twine for WOIS, yet failed to overcome the large first-half deficit. Romel Brown drained three shots from long range and finished with 11 points. Keyvonne Fountain netted 10 points, Jeshua Shaw collected nine and Dorian Smith scored six points. Jahill Bell and Amir Hobbs both finished with five points apiece while Mike Maxwell had four. Tre Alexander (3), Levi Wright (2) and Amani McCrae (2) contributed as well.
EAST (6-0) 92
EARLY COLLEGE (1-4) 50
Five separate players reached double-digits to propel East past Early College by a 42-point margin. Zechariah Harris-Scott led the charge with 16 points, 11 rebounds and four blocks to secure a double-double. Damani Barley matched Harris-Scott's point total and added six assists while Kaori Barley used three three-pointers to finish with 15 points. Justus Ross-Simmons scored 12 points, snatched eight rebounds and denied three shots. Kai McCullough collected 11 points, Freddi Brock netted seven and Exavier Roberts had six. Desmond Williams and Clinique Jackson added two points apiece for the Eagles. For Early College, Sam Jackson accounted for half of the team's total points. Joe Williams followed with 13 points and shot 5-for-6 from the free throw line. Jovan Sargent, Jaequon Nesmith and Jahan Richetts each scored four points for the Cobras as well.
NE DOUGLASS (3-3) 72
MONROE (1-4) 55
Adonis Flagler scored eight points during a 10-0 run spanning the third and fourth quarters as the Panthers pulled away for a 59-47 advantage. The senior forward knocked down a pair of three-pointers and free throws. Trynzeir Parker capped off the run with a contact layup. READ MORE.
ROCHESTER PREP CHARTER SCHOOL (1-3) 40
VERTUS (3-1) 60
SPENCERPORT (3-2) 67
BROCKPORT (4-2) 86
Senior guard Esten Schalge and senior forward Shamar Lee combined to score 15 of Brockport's 22 points in the first quarter. READ MORE.
GREECE ARCADIA (0-6) 56
HONEOYE FALLS-LIMA (3-2) 70
Tied after two quarters of play, Josh Vogt and Patrick Lustyk erupted in the second half to down Greece Arcadia. Using seven threes, Vogt finished with a career-high 27 points. Four of his seven came in the third quarter and played a crucial role in maintaining the lead. Lustyk captured a double-double with 25 points and 12 rebounds. He added six assists and scored eight points in the final quarter to help secure the victory. Nolan Smith finished with seven points and 10 rebounds while Hayden Smith netted five. Andrew Childs (3), Nate Ross (2) and Reece Joint (1) rounded out scoring for the Cougars. Arcadia was led by Anthony Stevenson's and Adam Hurlbutt's 19 and 18-point performances. Jerell Robinson collected nine, Evan Insley scored five, Casey Amato and Cooper LaValley split four points and Gabriel Taylor added one.
HONEOYE (3-2) 54
SOUTH SENECA (2-3) 57
NORTHSTAR CHRISTIAN (4-0) 64
LIVONIA (1-3) 52
Northstar Christian took advantage of a tough second quarter from Livonia and continued its perfect start into its fourth game of the season. Alex Minnehan led Livonia with 19 points, three rebounds and two assists. Troy Galbraith collected 12 points, four assists and finished one rebound away from a double-double. Steffan Gwyn also chipped in with 11 points and four rebounds for the Bulldogs.
Matt Young (Livonia Head Coach) game note:
"I was proud of the way the guys competed tonight against a very athletic and talented team. The second quarter hurt us a bit with foul trouble but we hung in there defensively for the most part. Overall, we were pleased with our efforts."
MIDLAKES (1-3) 30
WAYNE (4-0) 64
Tyler Reynolds scored 23 points in three quarters of work to keep Wayne's record perfect after four games. By the end of the first half, the Eagles had double the amount of Midlakes' total points. Reynolds drained two threes in the first quarter while Nathan McKenna made two in the first and third quarters to finish with 14 points. Mason Blankenberg notched seven points, Charley Wiggins added five just in the third quarter and Elijah Schichtel finished with four. Evan Shugerts, Alex Bolt and Devon Forrest all scored three points while Brian Sills added two in the winning effort. For Midlakes, Matt Crouch led the team with eight points, all scored in the second half. Adam Wilkes made all four of his free throw attempts in the second quarter and added a three in the fourth to finish with seven. Kyle McCann (5), Trevor VanNostrand (4), Gavin Lathrop (3), Sam Day (2), Chris Weston (2) and Ashtian Liano (1) rounded out scoring for the Screaming Eagles.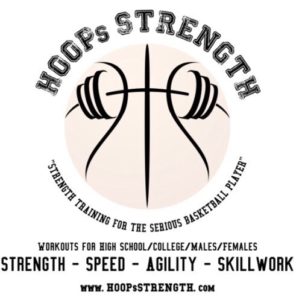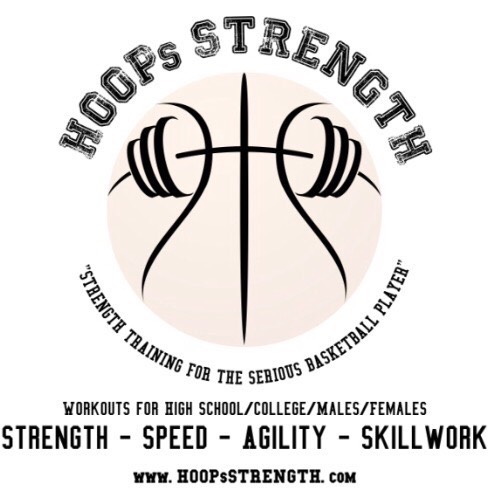 NEWARK (3-1) 56
PENN YAN (2-2) 48
Josh Green constructed a 16-point, 15-rebound double-double to lead Newark over Penn Yan. Dustin Case added 11 points and Adam Lombardi contributed nine on three three-pointers. Isaiah Camp, Devin Agosto and Raeshawn Howard all had five apiece on two baskets and a point from the line. Carter Steve (3) and Stevie Brown (2) also added points in the victory. Devon Gerhardt led Penn Yan with 18 points, all from shots behind the arc. Four of his six threes came in the second half, however, a 32-17 halftime deficit stifled the chance of a Mustangs' comeback. Kyle Berna scored 11 points and went 2-for-2 from the free throw line. Brennan Prather registered six points and Dominic Lafferty collected five while Mason Kuller earned all three of his points on free throws. David DeSorbo and Peter Nicholson split four points for Penn Yan as well.
MARCUS WHITMAN (4-1) 48
LYONS (6-0) 65
Four different Lyons players reached double figures to keep its undefeated season alive and hand Marcus Whitman its first loss of the season. Benji Kemp led the charge with 18 points on 6-0f-7 free throws and five baskets, which includes two threes. Justin Smith Jr. added 15 points and went 5-for-9 from the line. Horace Betts IV made 5-of-7 free throws and JC Walker missed his only shot from the line as both netted 11. Vanderick Burks scored five, Jantezz Barber added a three and Ahmir James contributed two for the Lions. The team as a whole went 17-for-25 from the line. For the Wildcats, Jordan Lahue made three of his five threes in the final quarter to finish with 21 points on the night. Liam Prendergast collected 11 points and Aidan Royston added seven as both made 3-of-4 shots from the line. Ryan Herod scored two points and Connor Tomion netted one for Marcus Whitman as well.
DUNDEE (3-4) 37
RED JACKET (6-0) 68
HARLEY-ALLENDALE-COLUMBIA (0-5) 45
ROMULUS (2-2) 53
Camden Derby registered a double-double to propel Romulus over HAC for its first win in three games. Derby finished the night with 16 points and 10 rebounds. Devon Morrell added 11 points and Ben Jessop netted nine. Freshman Max Brown led HAC with 16 points.
WILLIAMSON (2-5) 37
CLYDE-SAVANNAH (4-1) 57
Following a close loss to Sodus the game before, Clyde-Savannah bounced back with a dominating win over Williamson. Cam Chance propelled the Golden Eagles with 22 points, eight rebounds, six assists and four steals. Steve Dunn followed with 14 points and four makes from behind the arc. Jaden McKinney added 10 points, six assists and four blocks while Kollin Maddox contributed seven points and seven rebounds. Lucas Jackson led Williamson with 13 points.
SODUS (4-2) 61
MARION (0-5) 26
PRATTSBURGH (4-0) 80
ALFRED-ALMOND (2-3) 36
Mason Putnam drilled seven shots from long range in Prattsburgh's third straight victory of 80 points or more. Using five threes in the first half, the senior finished with 27 points through three quarters of work. Section V's career active scoring leader now has 1,877 career points. Ammon Anderson followed with 11 points while Henry DeVoe added 10 on three two-point baskets and four free throws in the second quarter. Chris Hively also ended with 10 points despite a scoreless first half. Caleb Clements (7), Dominic Reagan (5), Deven Pygott (5), James Crowder (3) and Daniel Young (2) rounded out scoring for the Vikings. Isaac Little led Alfred-Almond with 11 points while Jonas Kays and Kevin Dunning each added seven.
JASPER-TROUPSBURG (2-2) 34
CANISTEO-GREENWOOD (2-3) 36
Down by one, Mike Knight sank a wide open three from the apex of the arc to pull Canisteo-Greenwood over Jasper-Troupsburg in the final seconds of regulation.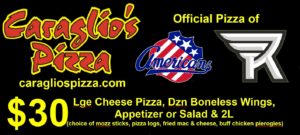 ARKPORT-CANASERAGA (0-4) 33
HAMMONDSPORT (2-2) 77
Ian MacDonald and Zak Davis combined for 39 points to down Arkport-Canaseraga and snap its two-game skid. MacDonald collected 21 points while Davis picked up 18 for the Lakers. The Wolves were led by Noah Sleight who finished with 13 points.
GENESEE VALLEY (4-1) 79
SCIO (3-1) 52
OLEAN (VI) 47
WELLSVILLE (3-3) 52
DESTINY (1-3) 73
BLESSED MARY (III) 64