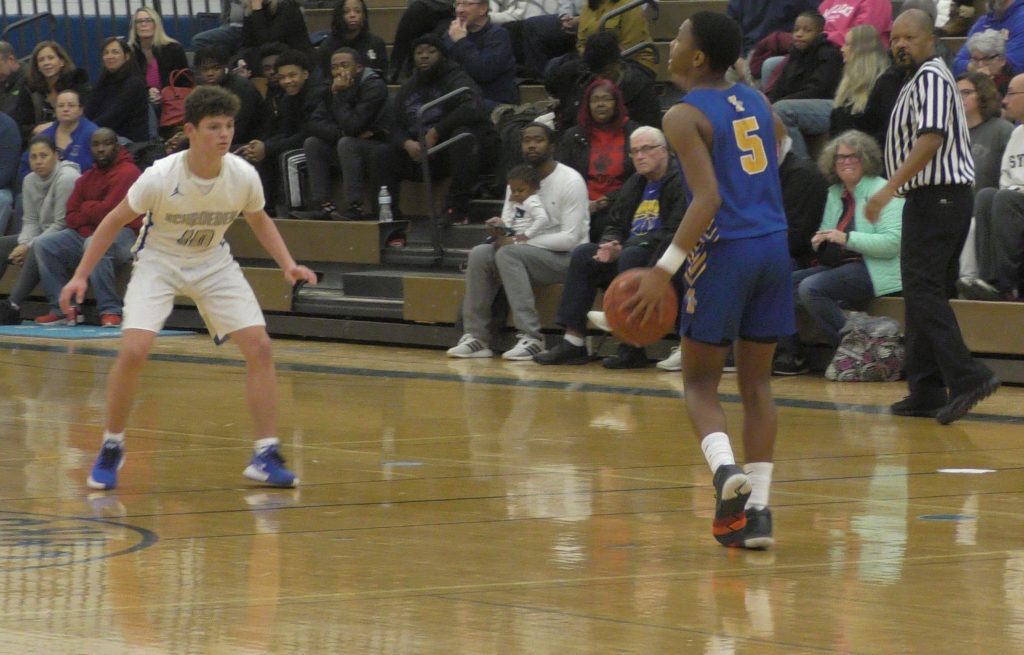 BATAVIA 64
GREECE ATHENA 53
Zack Gilbarto dropped 21 points and Camden White recorded a double-double to propel Batavia's second half comeback. Down 31-27 at halftime, Gilbarto and Cam White combined to go 9-for-11 from the line and account for 21 of Batavia's 37 points in the second half. Cam White finished with 16 points and 11 rebounds. Stone Silverling added 14 points and seven rebounds while Caeden White scored eight and wrangled in five boards for the Bulldogs. Austin Brown led Athena's offense with 17 points and Kenny Freeman followed with an additional 10. Jake Cerone (8), DeAndre Newsome (7), James Reaves Jr. (6) and Tre Jackson (5) rounded out scoring for the Trojans.
BYRON-BERGEN 54
ATTICA 53
Chad Green scored the game-winner with five seconds remaining in regulation to boost Byron-Bergen over Attica. While Green finished with 19 points, Nick Baubie added 11 and Bryce Yoeckel contributed 10 for the Bees. Attica's Frankie Bisceglie scored 21 points and dished out five assists. Ayden Goll added 10 points and finished two steals away from a double-double.
AVOCA 75
CANISTEO-GREENWOOD 47
As one of two players to earn a double-double for Avoca, Jonathan Jensen propelled the Tigers over Canisteo-Greenwood with six makes from behind the arc. Jensen finished the game with 28 points and 11 rebounds. Devin Stowe followed with 17 points, eight rebounds and six assists. Tristan Stark was the other Tiger to pick up a double-double with 10 points and 10 rebounds. Pacey Hopkins had a keen eye for finding the open man, finishing with 10 assists and seven points. Brady Brandon (5), Michael Hoad (4) and DeJay Hammond (2) rounded out the scoring for Avoca. For the Redskins, Hunter McCaffrey scored 11 points and Blake Updyke contributed 10. Mike Knight netted nine, Cole Ferris made a three and two free throws for five and Corey Barker added four. Owen Chaffee and Cale-Odell-Orion finished with two points apiece while Nick Button had one for Canisteo-Greenwood.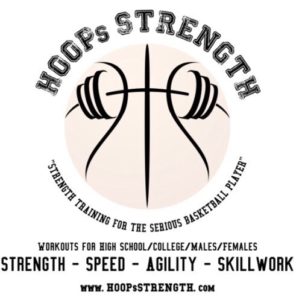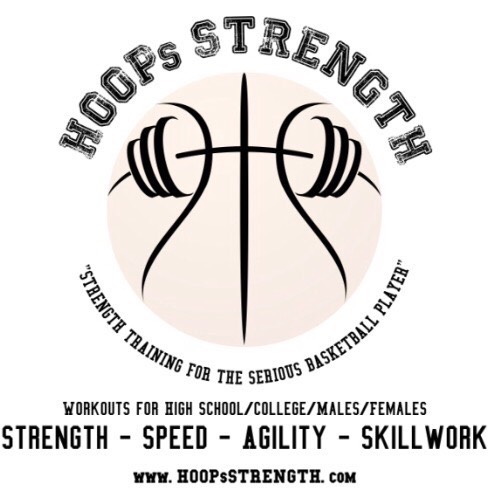 PRATTSBURGH 82
HAMMONDSPORT 51
Mason Putnam accounted for half of Prattsburgh's total points to lead the Vikings over Hammondsport. Putnam drained five three's and converted on 4-of-5 shots from the free throw line to pick up 29 points before halftime. Despite sitting out the final five minutes of the fourth, he'd go on to finish with 41 points. Ammon Anderson followed with 14 points, eight of which came in the first quarter. James Crowder added eight, Caleb Clements scored six and Henry Devoe collected with five. Dom Reagan and Chris Hively both finished with four points for Plattsburgh. Ian MacDonald led the Lakers with 15 points.
IRONDEQUOIT 59
WEBSTER SCHROEDER 52
Nick Leonardo connected three times from the floor Wednesday night, none bigger than his 3-pointer in the final minute of what was then a one-possession game. Clinging to a two-point edge, the Irondequoit senior drilled a catch-and-shoot triple from the left wing…READ MORE. 
WEBSTER THOMAS 65
HILTON 66
Tah-Jae Hill put Hilton on his back in the fourth quarter and secured the overtime victory against Webster Thomas. Entering the final quarter tied at 38, Hill netted 13 points to keep the score tied after eight minutes of action. He scored four of Hilton's 11 points in O.T. and finished with 33 total points. Najier Daniels added 15 points and Ryan Kurtz contributed seven. Tyler Williams led the way for Webster Thomas with 20 points in regulation time. Andrew Mason sank four three-pointers, including one in overtime, and went 2-for-2 from the line to finish with 18 points. Dannie Palmer collected 11 points, Jackson Kalik added eight and Evan Mitchell netted six for the Titans. Colin Burkis (6), Preston Prince (3) and Jason Story (2) also contributed to Hilton's winning effort.
EAST ROCHESTER 38
LYONS 68
Eight different players found twine for Lyons to set down East Rochester by a 30-point margin. By halftime, the Lions had generated a 38-21 lead over the Bombers and proceeded to hold them to 17 points in the second half. JC Walker led Lyons with 17 points despite going scoreless in the third quarter. Justin Smith Jr. and Ahmir James both drilled two three's and finished with 14 and 10 points, respectively. Jantezz Barber (9), Benji Kemp (8), Horace Betts IV (6) and Nate Henry (1) rounded out the scoring for Lyons. led East Chuck Domm scored nine points for East Rochester. Russell Domm added five. 
EAST 77
SCHOOL OF THE ARTS 54
Eight months ago, East High head coach Darrell Barley came up short in his first sectional final loss in seven appearances. With most of his core back from a 22-win campaign, Barley and his squad are determined to go back to the Blue Cross for another crack at the block. The Eagles advanced one step closer to their goal Wednesday night…READ MORE. 
GREECE ODYSSEY 60
BRIGHTON 56
Jaden Hartsfield scored nine of his 19 total points from the line to help Greece Odyssey steal a win from Brighton. Hartsfield made two shots from long range and went 9-for-19 on free throws, including six conversions in the second quarter alone. Despite leading after the first quarter, the Barons trailed by two points at the ends of the second and third quarters. Dylan Kolmetz scored eight points in the final quarter to hold the lead and finish with 10 on the night. Korey Canton collected 14 points, Preston Mathis added six and Jonah Holloway and Luke Schneider both netted five. Four of Brighton's seven players to score reached double-digits. Lukas Stanat drilled four threes in part of his 16-point performance and Tyler Ortiz scored four points in three different quarters to finish with 12. Agathya Visveswaran made three three-pointers and Sam Tourangeau converted six shots from the field as both finished with 11 points apiece. Jack Carl and Cal Tourangeau both added two points for the Barons.
EARLY COLLEGE 41
JAMES MONROE 67
Axel Mejias drained a three in every quarter to push James Monroe past Early College. Mejias finished with 17 points and Jahmir Bloom contributed 15. Jamar Williams added 14 despite going scoreless in the fourth quarter. Jabez Thompson and Amaryon Johnson both scored six while JaH'meir Speed and Miguel Serrano added two apiece. Jaequon Nesmith led Early College with 20 of its 41 points. Jovan Sargent followed with 10 points, Sam Jackson added five and Nature Wilson along with Kemar McCloud scored two apiece.
WHEATLAND-CHILI 33
ELBA 62
Elba held Wheatland-Chili to four points in the first quarter to build an early lead that it would not surrender. Colton Dillon swished 10 of his 11 attempts at the line and drilled one three in his team leading 21-point performance. Greyson Huntington made two shots from behind the arc and finished with 12 points for the Lancers. C.J. Gottler and Zachary Marsceill each scored six while Jayden Hughes, Andrew Hare and Jaykob Belluscio all had five apiece. For Wheatland-Chili, Aaron Lund collected 15 points and Brendan Moore registered 12. Terry Bayly-Henshaw and Jordan Richards both made a three-pointer to round out scoring for the Wildcats.
GATES-CHILI 60
PENFIELD 62
Tied at 60 points, Daniel Vercruysse hit a mid-range step back at the buzzer to down Gates-Chili in the dying seconds. The bucket was his fifth and sixth points of the fourth, the only quarter he registered points in. Dyllon Scott led the charge for Penfield with eight points in the final quarter. He finished with 22 points on 5-for-8 shooting from the free throw line. Ryan Wilkins used two three's to score nine in the game while Tyler Salmon used two free throws and three baskets to reach eight. Roderick Green shot 4-for-4 from the line and Ethan Fici sank one three-pointer to both finish with five points. On the opposite end, Devin Walton collected 21 points and Mitchell Harris followed with 12 for Gates-Chili. Adam Williams made all three of his free throw attempts and finished with 11 points. Kobe McCray (8), Mair Morrison (6) and Jamie Smith Jr. (2) rounded out scoring for the Spartans.
CHURCHVILLE-CHILI 62
RUSH-HENRIETTA 68
Rush Henrietta's Jevante Williams led the offense with 21 points, including seven in the fourth quarter, to down Churchville-Chili in a back-and-forth battle. Williams went 4-for-6 from the line and drilled a three in the final quarter. Mason Giorgione made four shots from behind the arc in the first half to finish with with 14 points. Nyles Goodwin added 12 points, Eddie Beverly netted eight and Charles Bowden had seven. After being held to nine points in the first quarter, Churchville managed to battle back and retake the lead before the end of the half. Largely responsible for the second quarter comeback was Kamerin Poromon, Davian Pride and John Keele, who all finished with 17 points. However, an eight-point third quarter suppressed the Churchville charge at the end of the first half. Poromon and Keele split six three-pointers while Pride went 5-for-8 from the line. Marcus Postell netted nine points and Tyler Allen added two.
EASTRIDGE 68
GREECE ARCADIA 52
Tony Arnold and Paxton Reed combined for 39 points to propel Eastridge over Greece Arcadia. Arnold converted on seven of his 13 trips to the line and finished with 21 points. Reed scored 14 of his 18 points in the first half and only missed one free throw. Perry Robinson and Mylael Miller went 100-percent on free throws and collected eight and nine points, respectively. Ellington Hall contributed six points and Jalen Rose Hannah added five for Eastridge. The Lancers did not make one three-pointer in the game. Anthony Stephenson led Greece Arcadia with 12 points while Jerell Robinson finished one point less with two three's on the night. David Gucker recorded nine points, Cooper LaValley had six and Gabe Taylor and Adam Hurlbutt collected five apiece.
MARION 32
CLYDE SAVANNAH 83
With 27 points, Camden Chance propelled Clyde Savannah over Marion by a wide margin. His performance was complimented by eight steals, six assists and six rebounds. Jaden McKinney helped out with 24 points and Steven Dunn contributed 11 himself.