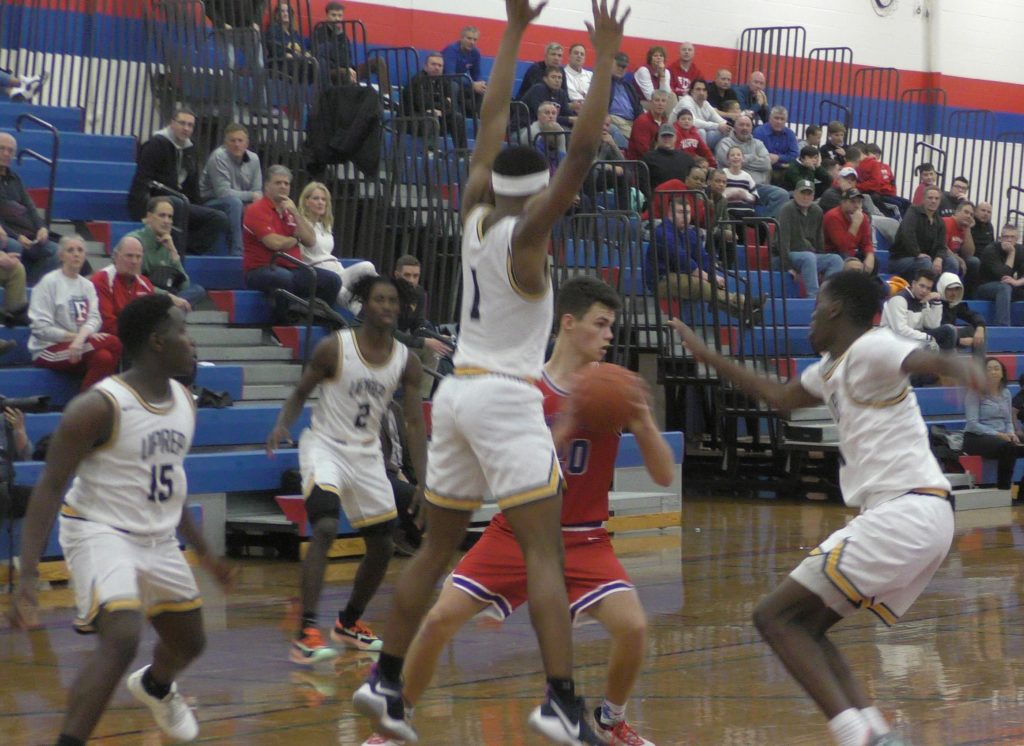 FRANKLIN (0-1) 55
EDISON (1-0) 72
Nine of Javonte McKnight's 16 points came in the second quarter to help Edison open up a 36-20 halftime lead. McKnight buried two threes and was a perfect 2-for-2 from the free throw line. Torrean Lewis contributed a double-double for the victors, recording 12 points and 14 rebounds. Chaheim Fowlks and Nahjhime Kirton each scored 10 points, with Kirton also blocking four shots. Shaheem Ellis Jr. was close to a double-double, scoring nine points and dishing out eight assists. Andy Larancuent (7), Mike Morgan (6) and Jarell Johnson (2) all scored for Edison. Tyrone House and Kentonio Kelly led the way for Franklin, with 15 and 13 points, respectively. Tahjir King pitched in eight points and K'Ron Coger had seven. Teriq Johnson (5), Dayvion Scott (4) and Alex Rosario (3) rounded out the scoring for Franklin.
WILSON (0-1) 76
McQUAID (1-1) 93
Reuben Daniel scored 15 of his team-high 25 points in the first half to get McQuaid out to a 13-point halftime advantage. Jermaine Taggart matched Daniel's point total, including burying three shots from behind the arc. Kobe Long also pitched in 21 points. Keith Warren scored 10 of his 12 points in the first half for the Knights. Ryan Hoffman (5) and Charlie Salina (3) also aided the effort for McQuaid. Christian Harmon used six threes to lead Wilson with 25 points. Brennan Clark made seven free throws en route to a 21-point performance. Latief Holmes and Darius Turner each contributed eight points to Wilson's effort. Damel Turner (7), Zavarius Henry (5) and Nate Cotton (2) all scored for Wilson.
EASTRIDGE (1-0) 72
GREECE ODYSSEY (0-1) 65
Jalen Rose-Hannah scored 10 of his 19 points in the fourth quarter to help Eastridge overcome a three-point deficit headed into the final frame. Rose-Hannah connected on five of his six free throw attempts in the quarter. Tony Arnold netted nine points in the fourth and had 25 in total. Paxton Reed pitched in 11 points and Percy Robinson contributed nine. Ellington Hall (3), Mykael Miller (2) and Emmanuel Leftenant (2) all contributed to Eastridge's winning effort. Jaden Hartsfield and Presten Mathis scored 23 and 20 points, respectively, for Greece Odyssey. Hartsfield connected on three three pointers. Korey Canton's 11 points and Gerald Gaitan's eight points helped Greece Odyssey's cause. Dylan Kolmetz (4) and Luke Schneider (3) also pitched in for the Leopards.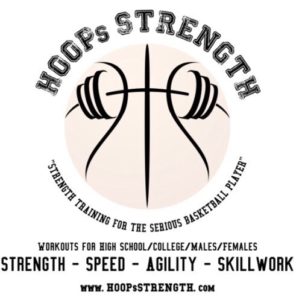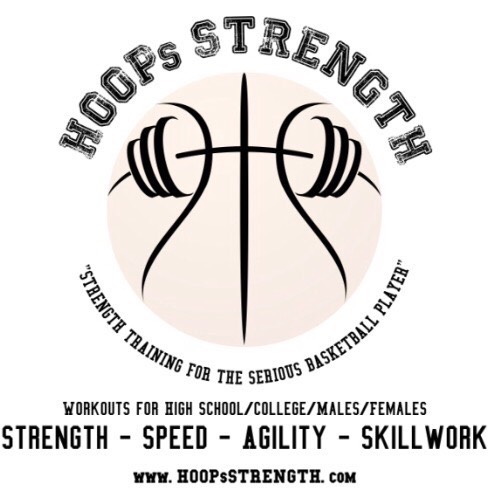 BRIGHTON (0-1) 49
PITTSFORD SUTHERLAND (1-0) 76
A 22-point effort by Garrett Glanton propelled Pittsford Sutherland to a season-opening victory. Ben DiGiovanni's 18 points and Jalyn Moorhead's 12 points aided Glanton's cause. Jake Priesser (8), Owen Flisnik (6) and Patrick Smelt (5) all found the bottom of the net multiple times for the Knights. Will Postler (2), Will Klenk (2) and Joe Groark (1) also got on the board for the victors. Tyler Ortiz and Nathan Martin scored 14 and 10 points, respectively, to lead Brighton's offense. Agathia Visveswaran had eight points, Sam Zarkowsky had five and Lukas Stanat had four to help the Barons' offensive attack. Aiden Lazenby, Sam Tourangeau, Luke Hosmer and Apostle Sowell all pitched in two points.
GREECE ATHENA (0-1) 58
BROCKPORT (1-0) 69
Sam Velletri's 13 second half points helped Brockport break open the game. Velletri finished the game with 21 points. Shamar Lee pitched in 13 points and Esten Schlage contributed 10. Troy Leibert and Kevin Lawrenz finished just behind them with nine and eight points, respectively. Oscar VanDetta (4), Ryan Judd (3) and Jared Prior (1) rounded out the scoring for Brockport. Austin Brown, Kenneth Freeman and DeAndre Newsome paced a balanced offensive attack for Greece Athena. Brown led the team with 13 points, while Freeman and Newsome each had 12. Terrell Wilson also managed nine points. Trashawn Jackson-Smith (4), Jacob Cerone (3), Jahon Jones-Thomas (2) and Tyler Simmons (2) all scored for the Trojans.
FAIRPORT (0-1) 67
UPREP (1-1) 75
With little more than four minutes remaining in the third quarter of Wednesday's non-league matchup, the University Preparatory Charter School For Young Men (UPrep) basketball team faced its largest deficit of the night at nine points.
When the final horn sounded, the Griffins walked off the floor with their first win of the season. READ MORE.
GREECE ARCADIA (0-1) 38
WAYNE (1-0) 53
Tyler Reynolds and Mason Blankenberg combined for 17 of Wayne's 19 third quarter points to help the Eagles open up a 15-point lead. Reynolds finished with a game-high 20 points, including three makes from behind the arc, and Blankenberg had 16. Elijah Schichtel's six points was the next highest for a Wayne player. Devon Forrest (4), Charley Wiggins (3), Brian Sills (2) and Kyle Russell (2) all chipped into the winning effort. Anthony Sutton scored 12 of his team-high 15 points for Greece Arcadia in the first half. Evan Insley his two threes and Gabriel Taylor notched five points for the Titans. Jerell Robinson (4), Randy Malone (3), Cooper LaValley (3) and David Gucker (2) gave Greece Arcadia some supplemental scoring.
GREECE OLYMPIA (0-1) 61
ALEXANDER (1-1) 70
HAVERLING (2-0) 69
KESHEQUA (0-1) 53

LeROY (1-1) 42
PAVILION (0-3) 26

DUNDEE (1-3) 56
HAMMONDSPORT (1-0) 57
Hammondsport used a basket with two seconds left to lift it to a victory in its season opener. Zak Davis led Hammondsport with 23 points. Dundee's offensive attack was headed by Steven Webster and Logan Salvatore, who each scored 14 points.
ALFRED-ALMOND (0-1) 48
ANDOVER (1-1) 49
Isaac Little's 16 points led Alfred-Almond in a losing effort. Kevin Dunning also managed to reach double figures, scoring 12 points. Ty Kenney (9), Blake McMichael (7) and Jonas Kays (4) rounded out the scoring for Alfred-Almond.
FRIENDSHIP (0-1) 19
FILLMORE (1-0) 79
C.G. FINNEY (1-0) 56
HOLLEY (0-2) 49