EARLY COLLEGE (0-1) 64
NE DOUGLASS (1-0) 66
Trynzier Parker scored 26 points and grabbed eight rebounds for NE Douglass to hold off Early College in its season opener. With a 46-39 lead entering the final quarter, Early College's Sam Jackson and Jovan Sargent went 10-for-10 at the free throw line and added nine points from the field. Parker combated the 25-point quarter with 14 of his own to preserve the Panther lead. Parker finished two rebounds short of a double-double and Adonis Flagler finished with 13 points, 10 rebounds and five assists. Jackson and Sargent had 21 and 22 points, respectively. Jason Jones scored seven points in the first quarter and ended with 13 on the night for the Panthers. Freshman Jahan Richetts added eight points for Early College as well.
EAST (1-0) 90
WORLD OF INQUIRY (0-1) 41
Sophomore guard Damani Barley and senior forward Zechariah Harris-Scott combined for 41 of East's 90 points in their season opener against WOIS. As he did 16 times last season, Harris-Scott kicked off the new campaign with a double-double, 20 points and 22 rebounds. The senior forward also blocked six shots. Barley finished with eight assists, hit four threes and collected 21 points. Kaori Barley scored 10 points in the third quarter and made all six of his free throw attempts, giving him 14 points on the night. Justus Ross-Simmons finished and Jamiere Gibson finished with five apiece while Kai McCullough, Desmond Williams and Corey Ellis all finished with four. Romel Brown netted 14 points and Dorian Smith had 12 for the Griffins.
SCHOOL OF THE ARTS (1-0) 73
MONROE (0-1) 70
With all five starters returning this year, School of the Arts (SOTA) was ready to run it back with the ultimate goal of making a deep postseason run. The Silverhawks hurdled past their first obstacle Tuesday night. READ MORE.
LEADERSHIP ACADEMY (1-0) 71
HONEOYE FALLS-LIMA (0-1) 65
In the fourth quarter, Maurice McKinney went 7-for-8 from the free throw line to seal the comeback victory for Leadership Academy. McKinney finished with 26 points, made 13 of 18 free throws and added seven assists. Ja'mez Aiken scored 14 points in the first half and had two steals. Kennyh Hardeman collected eight points, eight rebounds and three blocked shots. Mike Nuhsar also added eight points for the Lions. As McKinney was to HFL, Patrick Lustyk was to Leadership Academy. Lustyk finished with a career-high 27 points and seven rebounds. Twelve of Josh Vogt's 19 points came from threes and freshman Nolan Smith picked up eight points and seven rebounds in his first varsity game for the Cougars.
CHURCHVILLE-CHILI (0-1) 65
HILTON (1-0) 68
In Tuesday night's 2019-20 season opener, eight different Hilton cagers scored in the first half including five with five points or more over the first 16 minutes of play. Make no mistake, though. When Hilton needed production late in the game, the Cadets looked to senior Tah-Jae Hill. And the reigning Monroe County Division I Player of the Year delivered. READ MORE.
CHESTERTON ACADEMY (2-0) 63
LIMA CHRISTIAN (0-3) 45
ROCHESTER ACADEMY CS (1-1) 35
LYNDONVILLE (1-0) 57
MYNDERSE ACADEMY (0-1) 34
MARCUS WHITMAN (2-0) 45
Connor Tomion and Liam Prendergast combined for 27 points to lead Marcus Whitman to its second straight victory. A spark at the end of the third carrying into the fourth allowed the Wildcats to run away with the game using a 25-point half. Jordan Lahue finished with five points, all on free throws. Ryan Herod and Aidan Royston both contributed four points apiece. Mynderse's Jared King scored 13 points and grabbed seven rebounds. Griffin Herron added five points as well.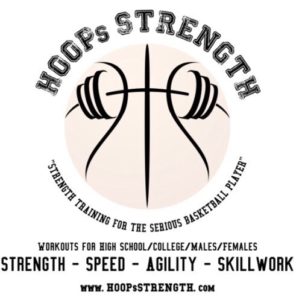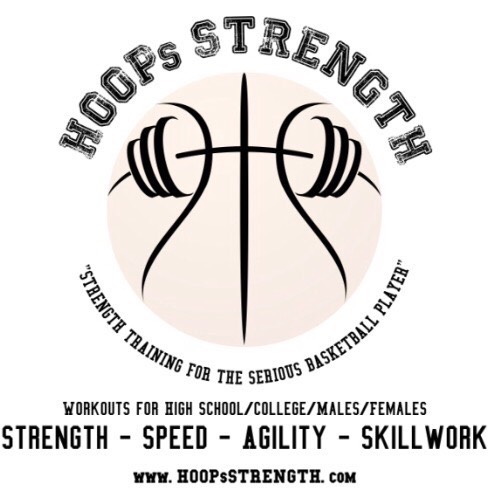 BLOOMFIELD (0-1) 45
HONEOYE (1-0) 50
Adam Sheehan scored 13 points to lead Bloomfield. Sean Farrell added 10. Eric Sandle and Max Willix added four apiece.
AVOCA (1-1) 77
DUNDEE (1-2) 40
HARLEY-ALLENDALE-COLUMBIA (0-3) 41
RED JACKET (3-0) 74
NAPLES (1-2) 56
SOUTH SENECA (1-0) 62
WILLIAMSON (1-2) 37
GANANDA (1-0) 51
SODUS (0-1) 46
LYONS (2-0) 70
Justin Smith Jr. and Ahmir James both reached double digits in the first as Lyons cruised to its second victory of the season. Both netted a shot inside and behind the arc for five points apiece in the first quarter. James duplicated his scoring pattern in the second quarter and Smith Jr. made four field goals for eight points, adding to the 50-20 lead at halftime. James finished with 11 points and Smith Jr. with 15. JC Walker went 5-5 from the line and added six points on three shots from the field. Benji Kemp (6), Horace Betts IV (6) and Nate Henry (4) scored for the Lions as well. Sodus's Jaiuan Ortiz led the team in scoring with 14 points, including nine in the fourth, and was followed up by a 13-point performance from Marquese Burton. John Molisani converted 7-of-10 free throws and added a field goal in the second half for nine points. Ray Baldwin and Tatdem Frisbie had six and four points, respectively.
MARION (0-2) 36
NORTH ROSE WOLCOTT (1-1) 64
DANSVILLE (0-1) 60
YORK (1-1) 81
James Kennedy scored 16 of his 18 points in the third quarter to propel York over Dansville for its first win of the season. With just a two-point lead going into halftime, the Knights outscored the Mustangs 49-31 in the final half increase the difference. David Cuozzo and Josh Davis split 20 points on the night while Riley Stella netted 13. Tim LaGeorge, Lucas Garza and Ty Cunningham each scored eight points for the Knights. For the Mustangs, Arrik Gerber led scoring with 15 points and was followed by Jonah Gray with 14. Coyler Adams added 12 while Ben Caruso supplied nine points and three rebounds as well. Both Gerber and Adams made four shots from beyond the arc.
Coach Insight (Edward Orman): "We are still a work in progress defensively. However we played extremely hard and growth will come if we compete like this night in and night out. I loved the guys' effort and willingness to celebrate each other's successes. Dansville can really shoot it and I'm happy to get the win."
HORNELL (1-1) 43
GENESEO (0-1) 38
LIVONIA (0-1) 58
CALEDONIA-MUMFORD (1-1) 72
In his second consecutive game, Vinny Molisani scored 20 or more points, this time to lead Cal-Mum to its first win of the season. After dropping 20 points in the loss to Marcus Whitman, Molisani collected 25 against Livonia, along with seven dishes and six rebounds. Kyle Wade fell shortly behind with 18 points and rebounds as well. Senior forward Joe Laursen snagged 13 rebounds for the Raiders and split 20 points with fellow guard, Noah Carnes. For the Bulldogs, Shawn Minnehan netted 13 points and Noah Fasso collected 11 points in their season opener. Steffan Gwyn and Alex Minnehan rounded out the scoring with 10 and nine points, respectively.
Coach Insight (Dan Dickens): "Much better effort out of our guys tonight. Proud of how hard they played and how they bounced back. Another tough matchup next with Perry. Going to need to match this intensity again Friday night."
MOUNT MORRIS (1-2) 55
LETCHWORTH (2-0) 88
Using a big first quarter, Letchworth topped Mount Morris for its second win of the year. William Bean made four three-pointers in part of a 28-point quarter that gave the Indians a lead it wouldn't surrender. Bean finished with 22 points while Jimmy Cole netted 11 points in the third quarter and led Letchworth with 24 points. William Shearing went 7-for-9 from the line added 10 points from the field. Nik Eustace scored 12 and Brett Vasile had seven, including a three. Senior captain for Mount Morris, Jansel Martinez, scored 21 points in the losing effort. Luis Saez added eight points and Joseph Pagano registered six for the Mustangs as well.
WARSAW (1-2) 50
CANISTEO-GREENWOOD (1-1) 53
BELFAST (0-1) 29
SCIO (1-0) 60
GENESEE VALLEY (0-1) 64
ALLEGANY-LIMESTONE (1-0) 73
BARKER (VI) 58
KENDALL (0-1) 47
WELLSVILLE (0-1) 45
CORNING (IV) 51
BRADFORD (2-1) 35
CANDOR (IV) 63