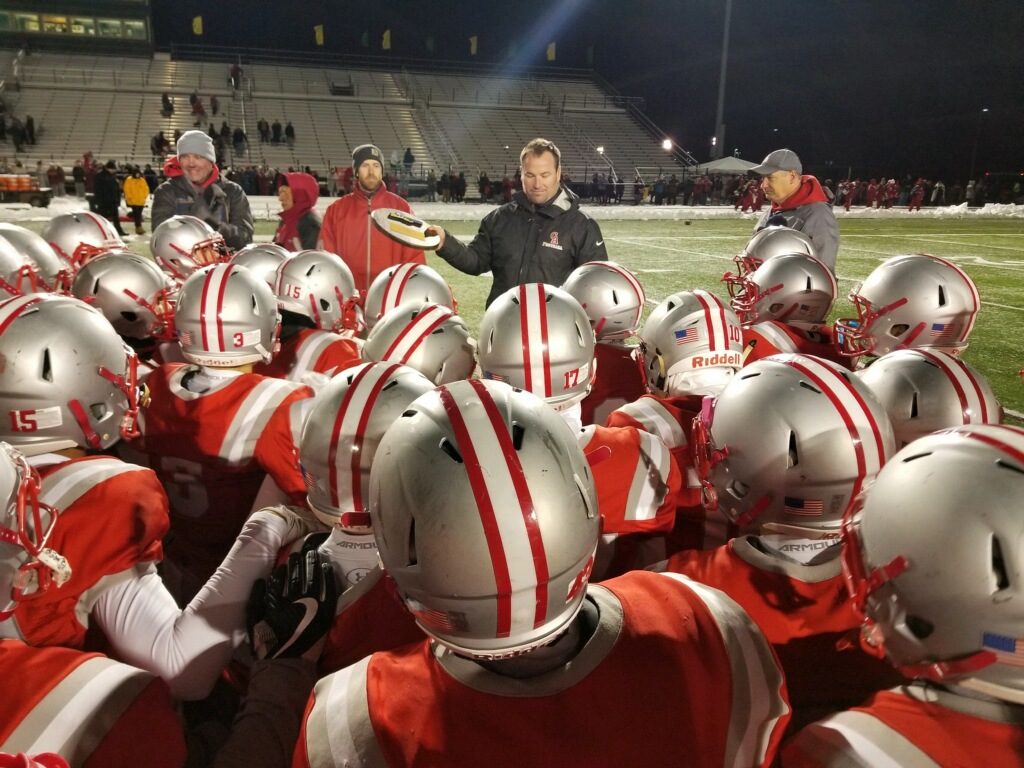 By JOHN LIKANJE
Canandaigua was one of two Section V champions who qualified for the state tournament this upcoming weekend in Syracuse. Here's how the Braves match up with their opponent:
CANANDAIGUA BRAVES (10-1) vs. CARTHAGE COMETS (10-1)
How they got here: Canandaigua (No. 8 NYSSWA), the fifth seed in the Section V Class A playoffs, defeated Victor, 24-10, in its first sectional game. The Braves followed up with a 56-40 win over Eastridge in the semifinals and a 21-13 victory over East to claim the sectional title. Canandaigua advanced to the state semifinals with a 24-6 win over Section VI champion South Park.
Carthage (No. 4 NYSSWA) took down Whitesboro, 48-28, to open postseason play. The Comets breezed by Auburn, 55-7, to claim the Section III Class A title. Carthage made the state semifinals after beating Union-Endicott (IV), 38-14, in regionals.
Points scored per game: Canandaigua (32.8), Carthage (45.2)
Points allowed per game: Canandaigua (13.5), Carthage (14.6)
Players to watch: Canandaigua – Wes Allen Sr. OL, LB 73 tackles, 1 sack, 1 fumble recovery, 1 interception, 1 touchdown; Bryan Boldrin So. QB, DB 1,194 passing yards, 20 touchdowns; Dominic Comella Jr. RB, LB 923 rushing yards, 375 kickoff return yards, 118 receiving yards, 20 touchdowns; Matt Vierhile Sr. WR, LB 354 receiving yards, 5 touchdowns, 16 tackles
Carthage – Fombo Azah Jr. RB, LB 2,308 rushing yards, 37 touchdowns; Nick Cavellier Sr. QB, FS 758 passing yards, 421 rushing yards, 18 touchdowns; Josh Demko Jr. WR, DB 308 receiving yards, 4 touchdowns
Coaches: Jeffrey Welch (Canandaigua), Jason Coffman (Carthage)
What they're saying: Welch – "We are looking forward to a good football game between two programs with a lot of pride and community support."
How the game will be decided: Canandaigua – The Braves have been on a roll since Opening Night, winning 10 consecutive games. A primary reason was sliding Casey Herod to the wideout position and starting Bryan Boldrin at quarterback. Herod has adjusted to wide receiver seamlessly, hauling in 325 receiving yards and five touchdowns. Canandaigua also has a balanced rushing attack led by Dominic Comella and Zachary Wantuck. The Braves' defense has allowed 13 points or less in eight of the last 10 games as well.
Carthage – Carthage is on a nine-game win streak. The Comets will rely on Fombo Azah, who has rushed for over 200 yards in six straight games. Additionally, Azah has three 100-rushing yard games. The junior tailback exploded for 311 yards and six touchdowns in a 49-14 win over Auburn on October 25th. Carthage's defense has allowed less than 20 points in nine games as well.
The game will be broadcast live on Chosen Spot Radio.
What's at stake: A trip to the NYS Class A final against the winner of Rye (I) vs. Cornwall Central (IX).
An 8 p.m. kickoff is scheduled Friday night at Cicero-North Syracuse High School.