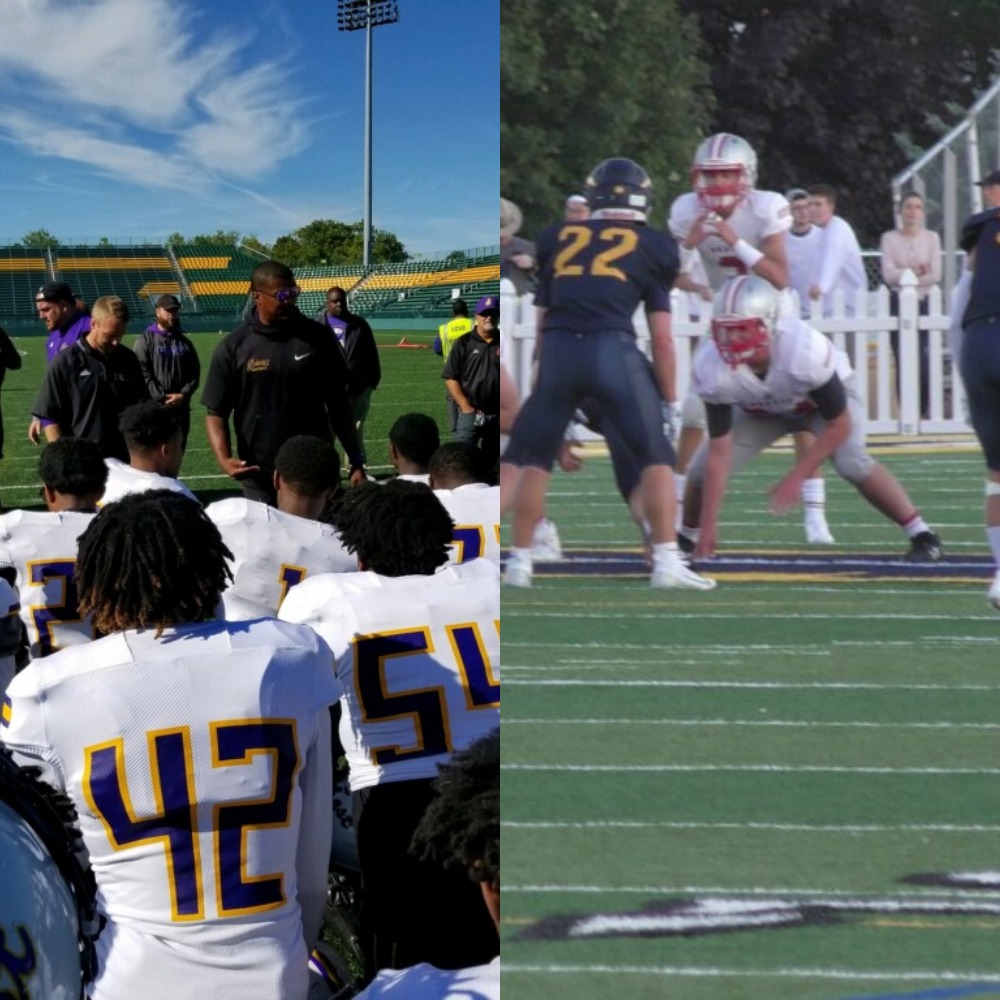 One team is looking to win its first title since 2005. The other wants to win its first since 2007. East High and Canandaigua will meet Friday to decide the 2019 Section V Class A Football Championship. Here's the breakdown:
No. 2 seed EAST HIGH EAGLES (8-1) vs. No. 5 seed CANANDAIGUA BRAVES (8-1)
How they arrived here: East (No. 16 NYSSWA) defeated No. 7 seed Greece Arcadia, 50-8, in the quarterfinals before downing third-seeded Spencerport, 48-34, in the semis.
Canandaigua (No. 18 NYSSWA) beat No. 4 Victor by a 24-10 score in the quarterfinal round. The Braves took down top-seeded Eastridge, 56-40, in the semifinals.
Points scored per game: East (37.3), Canandaigua (35.1)
Points allowed per game: East (17.3), Canandaigua (15.1)
Last time they met: This will be the first meeting between these teams since September 28, 2017. Canandaigua won, 40-26.
Trends: Both squads are on an eight-game winning streak. Dating back to last season, East has won 15 of their last 19 games. Canandaigua is averaging 37.8 points during the streak.
Names to know: East – Freddie Brock Sr. RB 1,135 rushing yards, 348 return yards, 152 receiving yards, 21 touchdowns; Yasiir Daniel Jr. WR 421 receiving yards, 171 rushing yards, 5 touchdowns; Anthony Gilbert Jr. QB 1,030 passing yards, 14 touchdowns; Mike Maxwell Jr. WR 402 receiving yards, 206 rushing yards, 4 touchdowns; Justus Ross-Simmons So. WR 259 receiving yards, 102 rushing yards, 5 touchdowns; Cameron Sykes Jr. DB 98 tackles, 4 sacks
Canandaigua – Bryan Boldrin So. QB, DB 713 passing yards; J.C. Clifford Sr. WR, DL 39 tackles; Casey Herod Sr. WR, DB 247 receiving yards
Coaches: Steve Flagler/James Vann (East), Jeffrey Welch (Canandaigua)
History 101: East is seeking their first sectional title since 2005 when they won back-to-back class AAA championships. Canandaigua is seeking their ninth sectional title in program history and first since 2007. The Braves won six of their eight titles between 1983 and 1990.
What's at stake: A spot in the NYS Far West Regional against the winner of the Section VI final between South Park (No. 6 NYSSWA) and McKinley (No. 8 NYSSWA).
A 7 p.m. kickoff is scheduled Friday at Hobart College.