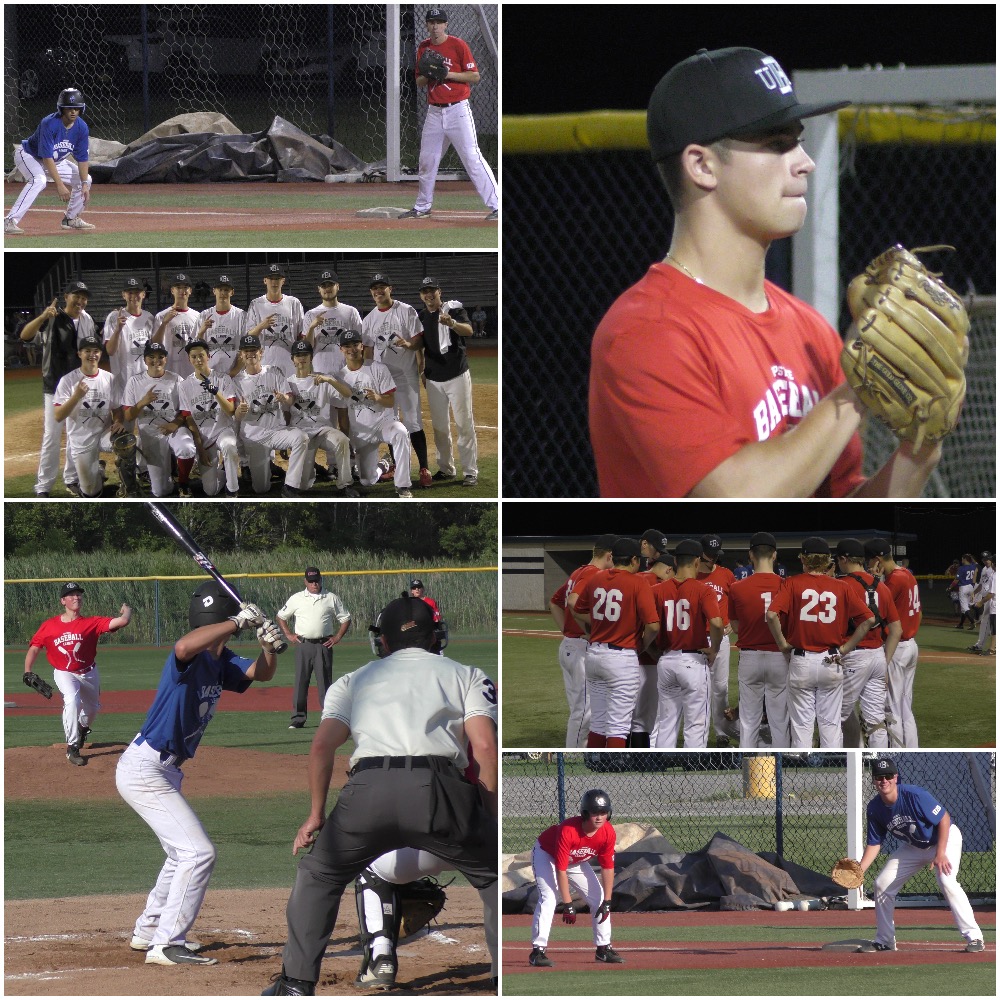 D1 BLUE 0
D1 RED 3
Shane Harisis (Eastridge) and Christian Blatter (McQuaid Jesuit) combined on one-hitter to lead Red to the D1 UBL championship. Harisis went the first five innings and allowed D1 Blue's lone hit on the night. He also walked two batters and struck out 12. Blatter followed him up with two innings, surrendering only a walk and striking out two. Blatter collected the win for D1 Red.
Christian Blatter helps his own cause with a 2-out, 2-run single. DI Red leads 3-0. pic.twitter.com/WQZ7w5Xp3b

— Paul Gotham (@PickinSplinters) August 21, 2019

The victors were not able to crack into the scoring column until a three-run sixth inning. Nolan Schoenberger (Wayne) scored the first run of the game on a passed ball. Blatter knocked in Paul Sofinski (Webster Thomas) and Brian Benedetto (Churchville-Chili) with a two-out single to provide himself with a little insurance for the seventh inning.
Christian Blatter comes on in relief and works a 1-2-3 6th. Jack Scanlon makes the play for the third out. Still no score DI Blue 0 DI Red 0 pic.twitter.com/AENjSUxJBJ

— Paul Gotham (@PickinSplinters) August 21, 2019

For D1 Blue, Chris Sleeper (Rush-Henrietta) was given the ball for the first five innings and went pitch for pitch with Harisis. Sleeper did not allow a hit and only walked two batters. He also punched out nine. Sleeper did not allow a run in 12 innings on the mound this UBL season while also striking out 24 batters .
Chris Sleeper works a clean first. DI Blue 0 DI Red 0 pic.twitter.com/3JiELLAnb0

— Paul Gotham (@PickinSplinters) August 21, 2019

Red took advantage of three walks in the decisive inning.
Harisis, Blatter or Sleeper never faced more than four batters in one inning all game. Harisis recorded eight straight outs from the second inning to the fifth inning. His streak was broken up by a hit off the bat of Jake Veniskey (Webster Thomas), D1 Blue's first and only hit of the contest. Blatter retired the side in order in the sixth and recorded three straight outs in the seventh after allowing a leadoff walk to start the frame.
Shane Harisis strikes out the side in the first. DI Blue 0 DI Red coming to the plate. pic.twitter.com/WFXHymntmt

— Paul Gotham (@PickinSplinters) August 21, 2019

Sleeper set down the first 11 batters he faced, with seven of them walking back to the dugout after striking out. A walk to Harisis in the fifth inning broke up his perfect game bid.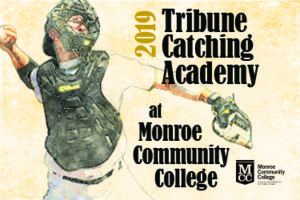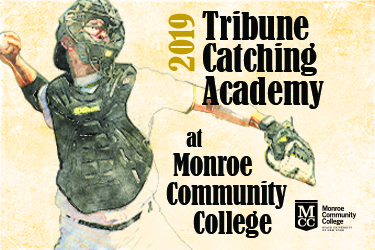 D2 RED 10
D2 BLUE 11
Tommy Derleth's (Fairport) walk-off single gave DII Blue a victory in a back-and-forth affair. Derleth's base knock capped off a three-run frame after surrendering the lead in the top of the seventh. Wyatt Roselli (Victor) singled in a run and Zach Merlo (Fairport) connected on an RBI double earlier to set up the walk-off.
Tommy Derleth caps a 3-run rally with a 2-out single. FINAL: DII Blue 11 DII Red 10 pic.twitter.com/sYtvPjJTfp

— Paul Gotham (@PickinSplinters) August 21, 2019

Mark Veerkamp (Webster Schroeder) gave DII Red its first lead of the contest in the top of the seventh on a three-run home run. Veerkamp's jack plated Connor Sackett and Tino Tiermini (Irondequoit). It was also hit third hit of the night.
Mark Veerkamp gives DII Red a 10-8 lead in the 7th. pic.twitter.com/S8hgaasqm4

— Paul Gotham (@PickinSplinters) August 20, 2019

Joshua Winter opened the scoring for DII Red in the top of the first inning with a sacrifice fly that scored Sackett.
The bats for DII Blue came out firing early, racking up seven runs in the first four innings. Anthony Marcella (Brighton) scored on a single by Weston Elkovitch. Then Merlo drove in a run on a single and later scored on a wild pitch in the first inning. Drew Wilson (Brockport) scored his team's only run of the second inning on a passed ball.
Antonio Jorge beats the throw to the plate. DII Blue 8 DII Red 7. 1 out in the 6th. pic.twitter.com/zhQy6Stv9y

— Paul Gotham (@PickinSplinters) August 20, 2019

After being held scoreless for an inning, AJ DeBalso (Canandaigua) hit a two-run shot that also scored Timpani in the bottom of the fourth. Connor Nguyen plated Wilson to cap off another three-run frame.
In the midst of DII Blue's offensive outburst, DII Red scored just enough runs to stay in reach. An RBI double by Zach Prior in the third inning and RBI from Tiermini and Veerkamp in the fourth, a fielder's choice and single, respectively, kept the score at 7-4 after four innings.
Kenyon Mahoney ties the game with a 2-out single. pic.twitter.com/6wAS7sWmif

— Paul Gotham (@PickinSplinters) August 20, 2019

DII Red then managed to tie up the game in the top of the sixth inning, with three more players driving in runs. Winter plated Brian Nassivera (Greece Arcadia) with a fielder's choice, Prior tripled home Sackett and Kenyon Mahoney (Canandaigua) knocked in Prior with a single.
Smooth like butter: Preston Foryt to Jackson Rucker to Kenyon Mahoney. 4-6-3 GDP. pic.twitter.com/GzSCGgpNcl

— Paul Gotham (@PickinSplinters) August 20, 2019

Another RBI by Nguyen, this time on a single, in the bottom of the sixth inning gave DII Blue the lead 8-7 after six innings to set up the dramatic seventh.
DII Blue had six players collect multiple hits on the way to a 17-hit outburst as a team. Roselli, Elkovitch, Merlo, Timpani and Wilson all had two hits apiece. Elkovitch and Merlo each had a double. Derleth was the only player for DII Blue to tally three hits, going 3-for-4 with a double and the game-winning RBI.
Sackett led the way for DII Red, going 3-for-3 with a double, triple, two walks and four runs scored. Veerkamp, Winter and Prior all had two hits as well, with Prior hitting a double and triple, Winter tripling and Veerkamp hitting a home run. D2 Red picked up 14 hits in defeat.