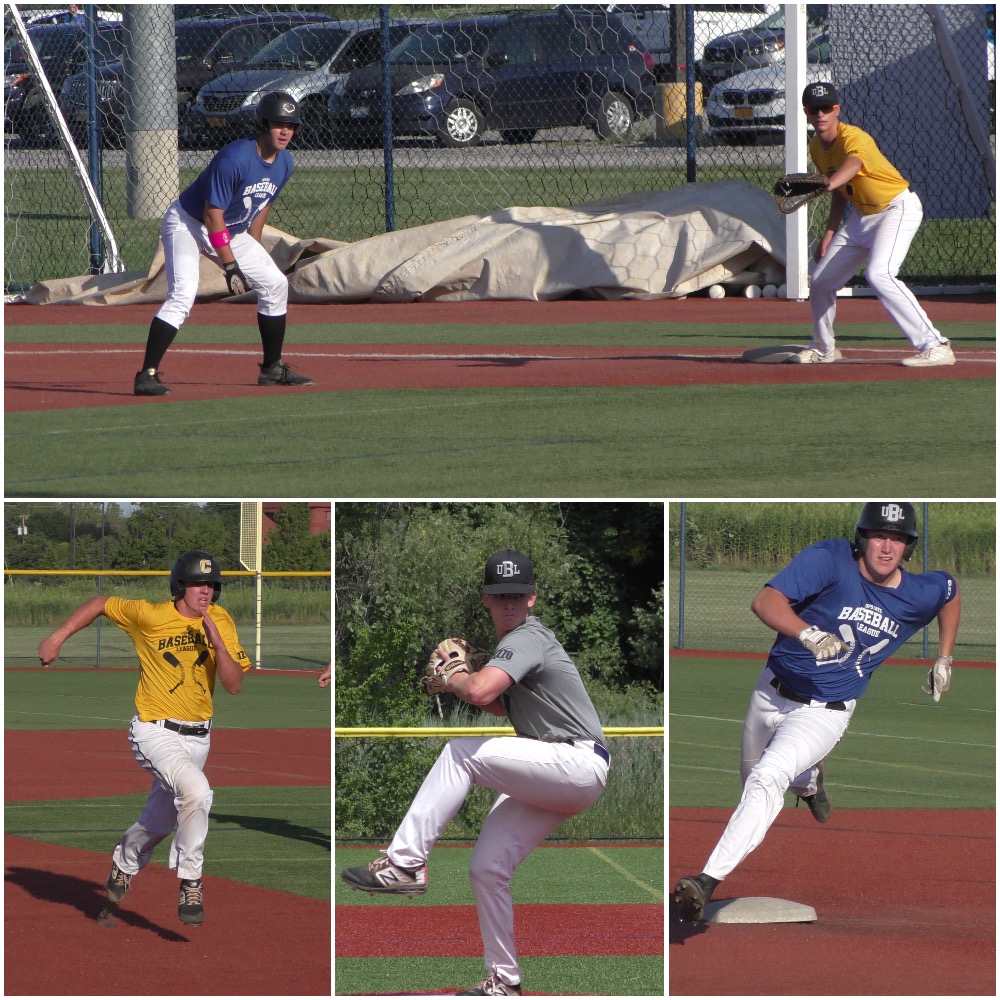 DI BLUE 2
DI GOLD 1
On top of opening the game with three innings of no-hit ball, Christopher Sleeper (Rush-Henrietta) tripled and scored to give DI Blue the early lead and eventual win. After being set down in order to start the game, Christopher Goyette (Medina) led off the Blue second with a walk. One out later, Sleeper drove in Goyette. Grant Rodriguez (Rush-Henrietta) followed RBI single to bring the score to 2-0.
In his three innings of work, all but one of Sleeper's outs came via strikeout. His outing featured a ten-pitch-second and avoiding trouble with three consecutive strikeouts after giving up two walks. Sleeper's starting performance increased his no-hit streak to seven innings, stretching over three games. He's racked up 15 strikeouts and walked seven in that span.
Jacob Keller (Churchville Chili) cut the deficit in half with a leadoff home run in the sixth. Later in the inning, DI Gold nearly tied the game with a bases loaded opportunity but was spoiled by a Ben Ranney (Pittsford Sutherland) strikeout to end the inning. Ranney was able to strand the tying run at third in the seventh after the batter had reached on an error.
Dillon Bropey (Hilton) led off the fourth with a triple but was unable to cross home plate as DI Gold starter, William Russotti (McQuaid Jesuit), held off DI Blue's heart of the order on 14 pitches.
DI Gold broke the no-hit bid with one out in the fourth when Ethan Hurwitz (Pittsford Sutherland) collected his seventh hit in seven games.
Jake Veniskey (Webster Thomas) relieved Sleeper in the fourth and threw two innings, giving up one hit and striking out two. Similar to Sleeper, Veniskey sports an earned run average of zero on the season. Over ten innings, he's given up six hits, one walk and has struck out 10.
Ryan Merkov (Webster Schroeder) was the only other batter to pick up a hit for DI Gold. Kaden Helmer (Victor) threw one inning of relief and struck out two while giving up one hit.
Daniel Bowman (Fairport) went 1-for-2 and gave DI Blue their third triple of the night in the bottom of the sixth. Goyette finished 0-for-0 with two walks and a run scored.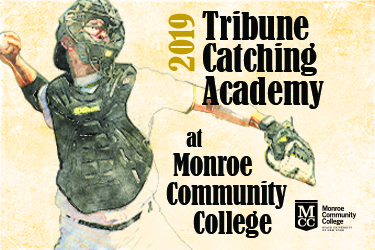 DI GREY 4
DI RED 1
Four DI Grey pitchers held DI Red to two hits, allowing four walks and one run. Tanner Frank (Brighton) got the start on the mound and tossed three innings of one-hit-ball. He set down the first six batters he faced on 17 pitches and proceeded to strike out three straight after allowing the first two men to reach base in the third. His day didn't end there as he also accounted for two of his team's four runs after going 2-for-2 with two singles.
Jacob Thomas relieved Frank in the third and struck out the side on 14 pitches. Thomas also went 1-for-1 at the dish with a run scored. Tyler Cerame (Hilton) entered the game in the fifth and gave up one run on one hit. Chase Playfair (Penfield) closed out the final two innings of the game and gave up no hits while striking out four.
DI Grey added three runs in the fourth to increase its lead to 4-0. Frank kicked off the inning with a single and Thomas reached base on a hit by pitch. With no outs, Zachery Geist (Greece Athena) picked up his second hit of the ball game to drive in Frank and move Thomas to third. Thomas then became the third run of the inning on a balk four pitches later.
DI Red responded in the fifth after Xavier Morales picked up his league-leading ninth stolen base, this one of home, to put DI Red on the board.
DJ Stoianovich and Shane Harisis (Eastridge) each went 1-for-2. Zachary Harnischfeger (Greece Athena) worked two full-count walks. DI Red starter, Christian Blatter (McQuaid), gave up one run on four hits and two strikeouts over two innings. Nolan Schoenberger (Wayne) and Stoianovich combined for three innings of relief, giving up no runs on no hits and one walk.
Geist finished 2-for-3 with two RBI and a run scored to propel the DI Grey offense. Kenny Murphy (Webster Schroeder) also went a perfect 2-for-2 with a double. Murphy now leads the league with nine hits.