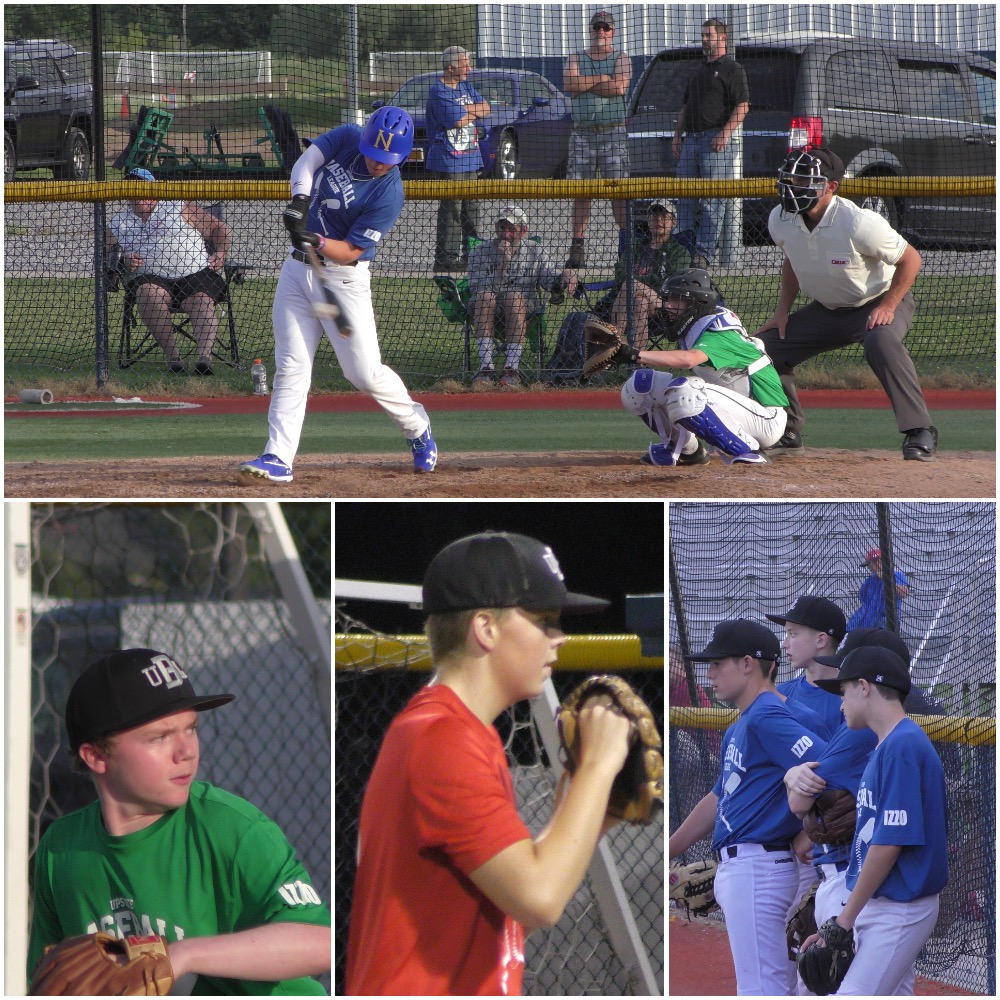 D1 GREEN 11
D1 BLUE 5
Seven different players drove in a run in an eight-run first inning to guide D1 Green to victory. Zachary Morse (Canandaigua), Dan Tirabassi, Max Stuver (McQuaid Jesuit), Sam O'Neil, Alexander Sassaman (Harley), Charlie Sim (Williamsville South) and Matt Mady all knocked in a run in the first. Mady scored the final run of the frame on a wild pitch.
D1 Blue was able to answer with one run but never came back from the massive deficit. Jake Veniskey (Webster Thomas) and Christopher Goyette (Medina) drove in a run in the first and second innings, respectively, to make it an 8-2 game.
CJ Wiest escapes a bases-loaded jam with some help from Devin Cannon. End 3rd: DI Green 8 DI Blue 2 pic.twitter.com/u1nh8sCJIE

— Paul Gotham (@PickinSplinters) August 13, 2019

Zachary Hosmer (Webster Schroeder) sealed the win for D1 Green with a two-RBI single in the top of the fourth. Armani Palma walked with the bases loaded for one final insurance run in the top of the seventh.
Zach Hosmer plates 2 with a single. Mid 4: DI Green 10 DI Blue 2 pic.twitter.com/h4kpK5GkUk

— Paul Gotham (@PickinSplinters) August 13, 2019

Chris Sleeper hit a sacrifice fly for D1 Blue in the fourth, while Patrick Walsh (Gananda) and Malakai Taylor (Mynderse Academy) each singled in a run in the bottom of the fifth.
When the game ended, only Sassaman and Hosmer had two hits for D1 Green. Seven other players recorded one hit in the contest. Bobby Sellers (Rush Henrietta) had the team's only extra base hit, smacking a double in the fifth inning.
CJ Weist (Brockport) and Devin Cannon (Spencerport) both allowed two earned runs, with Cannon allowing an additional run that was unearned. Weist went the first three innings and only punched out one batter, while Cannon went the final four and racked up four strikeouts.
Grant Rodriguez sticks with it for the 1-6-3. Mid 5: DI Green 10 DI Blue 3 pic.twitter.com/kviQja31aA

— Paul Gotham (@PickinSplinters) August 13, 2019

Daniel Bowman (Fairport) tripled for D1 Blue and scored on Goyette's fielder's choice. Bowman was one of seven players to notch a hit off Weist and Cannon.
Walsh and Sleeper each had successful relief appearances, with neither allowing a run. Walsh went two innings and picked up two strikeouts and Sleeper went one and did not strike anyone out.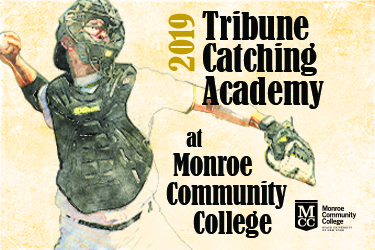 D2 RED 2
D2 BLUE 11
AJ DeBalso (Canandaigua), Drew Wilson (Brockport), and Weston Elkovitch combined to allow two unearned runs for D2 Blue.
DeBalso threw the first three innings. He walked two and allowed one hit over while also striking out six. After a batter reached on an error and another with a walk, the right-hander settled in and retired six straight including striking out the side in order in the second. He needed 16 pitches to complete the second inning. DeBalso had to wiggle out of danger in the third inning due to a hit, error and a walk.
AJ DeBalso fans the side in order in the top of second. No score: DII Red and DII Blue pic.twitter.com/ZjTOeIyed5

— Paul Gotham (@PickinSplinters) August 14, 2019

The fourth and fifth innings belonged to Wilson. The right-hander surrendered a hit and walk to the first two batters he faced and then retired five of the next seven.  He allowed one run and struck out one.
Mark Veerkamp grabs the first out of the bottom of the 3rd. pic.twitter.com/rBoEYM8k0I

— Paul Gotham (@PickinSplinters) August 14, 2019

Elkovitch allowed an unearned run in the sixth. He struck out two over his two innings and only surrendered one hit and one walk.
Antonio Jorge chases down a ball in foul territory to get us to the bottom of the 5th. DII Blue 7 DII Red 1 pic.twitter.com/5Xuq03G9DJ

— Paul Gotham (@PickinSplinters) August 14, 2019

Mason Haarr, Antonio Jorge (Fairport), DeBalso and Chuck Sobaszek (Rush-Henrietta) all scored two runs for D2 Blue.