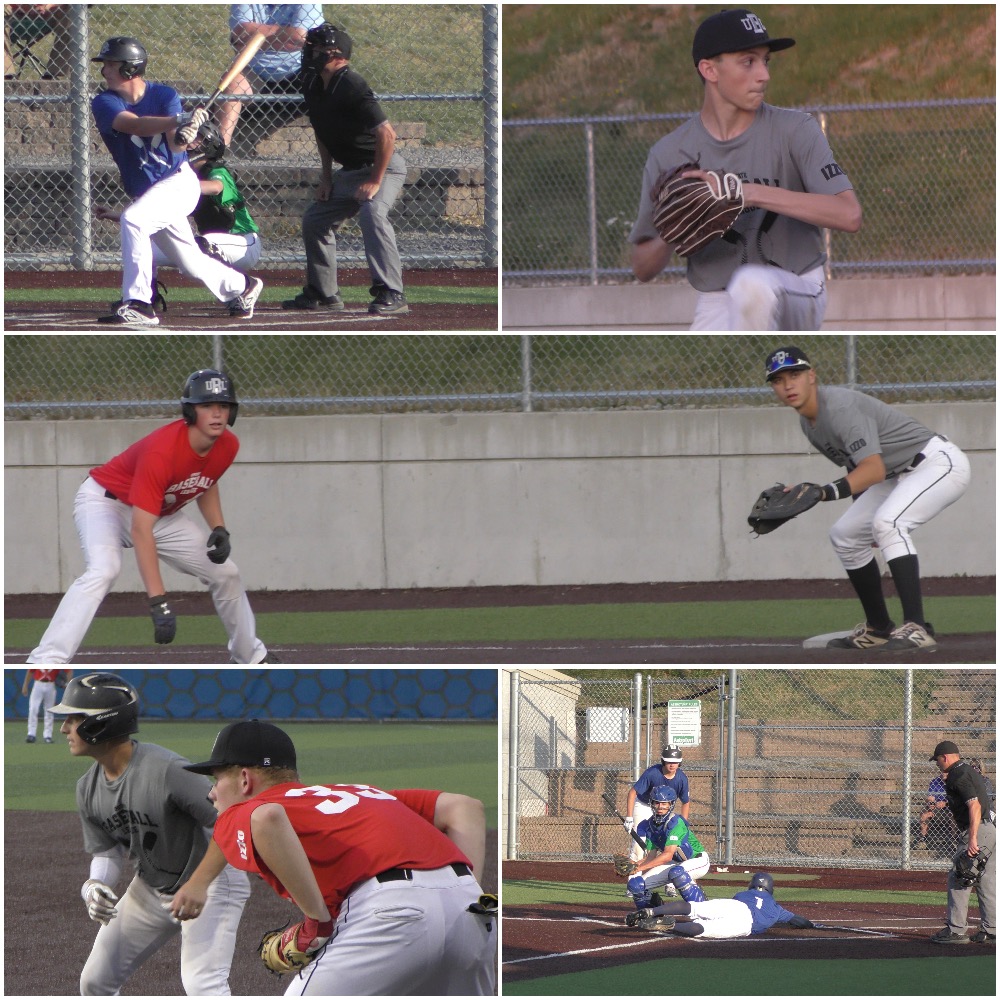 DI BLUE 3
DI GREEN 1
Tied at one run apiece, DI Blue sent seven men to the plate and scored a pair of runs on one hit in the sixth inning to win their fourth straight game to open the season. Ben Ranney (Pittsford Sutherland) led off the frame with a walk and advanced to second on Jake Veniskey's (Webster Thomas) single through the right side. Paul Conroy (Bishop Kearney) reached on a fielder's choice and Ranney scored the go-ahead run on a throwing error to give Blue a 2-1 lead. Daniel Bowman (Fairport) walked. With Owen Lyons (Geneseo) batting, Conroy hustled home on a double steal to extend the edge to 3-1. Lyons came in relief and stranded the bases loaded in the seventh to close the game. The senior right-hander tossed four innings of one-run ball, allowed one hit and struck out three batters on 48 pitches.
Veniskey singled twice and scored a run in three plate appearances. Ranney, Grant Rodriguez (Rush-Henrietta) and Malakai Taylor (Mynderse) all connected for a base knock in three at-bats apiece. Rodriguez drove in a run and Ranney crossed the plate twice.
For DI Green, Charlie Sim (Williamsville South) and CJ Wiest (Brockport) both tripled. Wiest drew a pair of walks as well. Andrew Gleason connected for a single in two at-bats. Joshua Ferris (Churchville-Chili) hurled five innings of one-run ball. The senior right-hander allowed five hits, two walks and fanned four batters on 79 pitches.
Max Stuver steps into the hole between third and short and gets the lead runner. pic.twitter.com/EXmUZKQGo8

— Paul Gotham (@PickinSplinters) August 5, 2019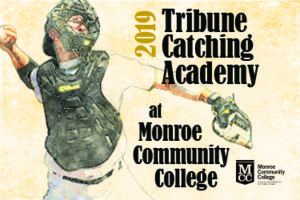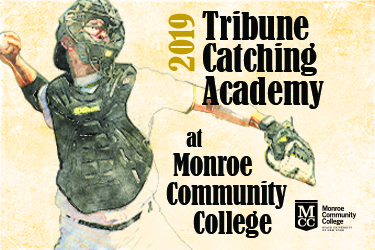 DI RED 13
DI GREY 5
DI Red jumped to a 9-1 lead and never looked back for their second win in the last three games. Xavier Morales (Webster Schroeder) led off the game with a walk and scored on Logan Bush's double to left center to give Red a quick 1-0 lead. Jack Von Ahnen (Webster Schroeder) doubled down the left field line and drove in Bush. Von Ahnen advanced to third base on DJ Stoianovich's single and crossed the plate on a fielder's choice as Red took a 3-0 advantage in the opening frame. Ryan Coughlin (Greece Athena) led the offense with a pair of infield singles, a double, three RBI and three runs scored. The senior catcher drove in Christian Blatter (McQuaid) and Von Ahnen as part of a four-run third inning.
Nolan Schoenberger (Wayne) lined a pair of singles and drove in two runs in four plate appearances. The junior came in relief and hurled two innings of one-run ball with two strikeouts.
Nolan Schoenberger extends the lead to 7 with a 2-run single. DI Red leads 11-4 in the 7th. pic.twitter.com/Er6q46rCcy

— Paul Gotham (@PickinSplinters) August 6, 2019
Blatter, Tristan Murray and Stoianovich all connected for a hit and scored a run apiece. Murray and Stoianovich both drew a walk as well.
For DI Grey, Justin Getty (Hilton), Kenny Murphy (Webster Schroeder) and Jacob Thomas all collected a base knock and had an RBI. Murphy scored a run and Thomas walked twice.
Jacob Thomas singles through the left side. Tyler Cerame beats the throw, but Grey trails 13-5. pic.twitter.com/K0X2AQfKvB

— Paul Gotham (@PickinSplinters) August 6, 2019
Salvatore Cutaia, Tanner Frank (Brighton) and Zachery Geist (Greece Athena) all had a hit in three at-bats. Frank scored a pair of runs. Geist came in relief and fanned four batters in four innings of relief.