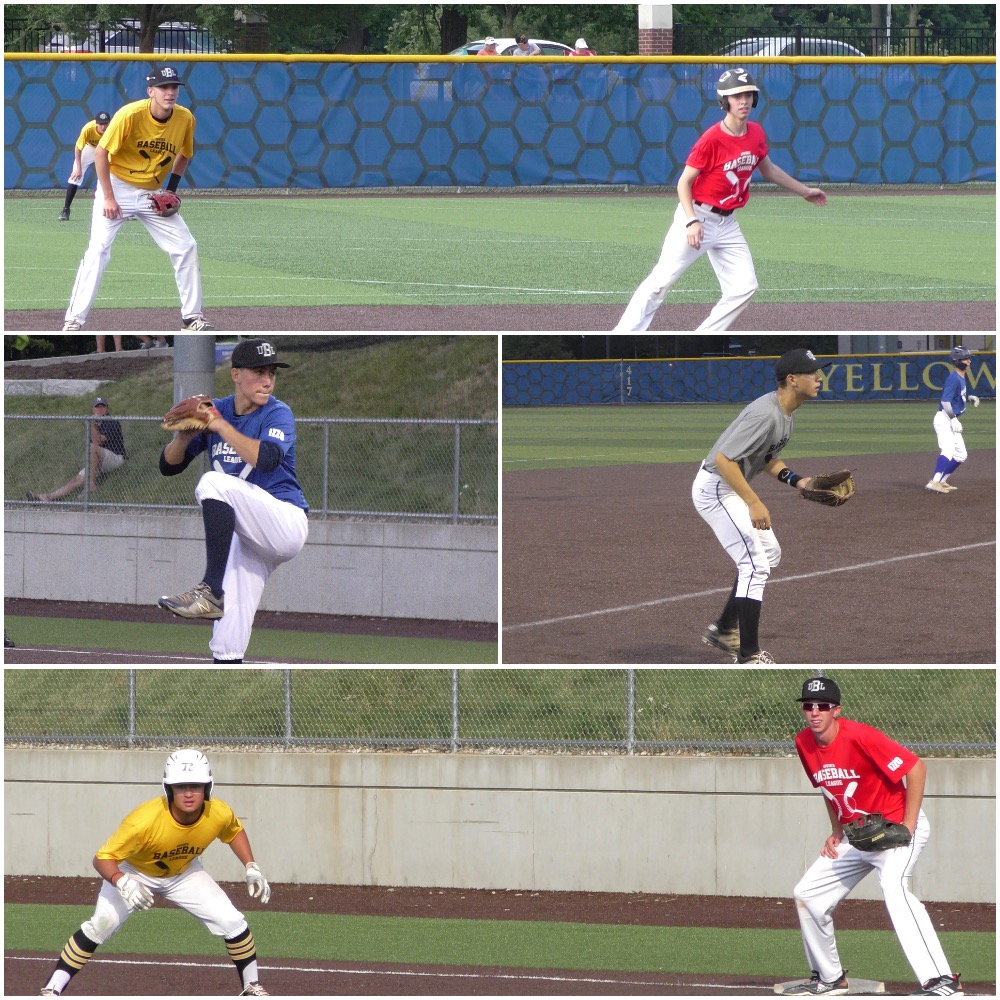 DI GOLD 10
DI RED 7
Kaden Helmer (Victor) scored the go-ahead run in the sixth inning as DI Gold won in a game that featured four lead changes and two ties in Upstate Baseball League action from Towers Field on the campus of the University of Rochester. Trailing 6-5, Gold sent eight men to the plate and scored three runs on three hits. Ethan Hurwitz (Pittsford Sutherland) drew a walk and crossed the plate after advancing on three consecutive wild pitches. Helmer walked, reached second base on a wild pitch and scored on a throwing error. Ryan Merkov drew the third walk of the inning. Jacob Keller (Churchville-Chili) singled through the right side and William Russoti went back up the gut to load the bases for Edward Hall. Hall took one through the left side and drove in Merkov to give Gold an 8-6 cushion.
Hall came in relief and struck out four batters to secure the victory.
Korey Canton (Greece Odyssey) led the offense with four singles, three RBI and two runs scored. The senior shortstop tied the game at five apiece with a two-run base hit in the fifth inning.
Korey Canton delivers with two outs to knot the game at 5 heading to the bottom of the 5th. pic.twitter.com/OuegWbb5o8

— Paul Gotham (@PickinSplinters) July 29, 2019
Hurwitz and William Russotti connected on a pair of hits apiece. Hurwitz drove in Canton with a base knock to left to extend the lead to 10-6 in the seventh. Joseph Alphonse (Greece Olympia) and Edward Hall both collected run-scoring singles. Hall drew a pair of walks and crossed the plate once.
Joey Alphonse drives in a run with a single, but DI Gold thinks better of testing the Shane Harisis arm a second time. pic.twitter.com/G8ui4zW05c

— Paul Gotham (@PickinSplinters) July 29, 2019
Jake Dockum (Harley-Allendale-Columbia), Jett Kopalek and Calvin Rogers all had a hit in three at-bats apiece. Dockum scored three runs and Rogers one.
For DI Red, Christian Blatter (McQuaid) had a pair of go-ahead RBI. The senior second baseman drove in Nolan Schoenberger (Wayne) with a groundout to first to give Red a 3-2 lead in the third. Blatter cracked a double to right center which scored Xavier Morales (Webster Schroeder) for a 6-5 lead in the fifth.
Morales went 2-for-3 with a walk. Schoenberger and Zachary Harnischfeger (Greece Athena) both collected a base hit and scored a run. Harnischfeger drew a walk. Andrew Treviso (Fairport) hurled four innings of two-run ball, allowed one walk and struck out three batters.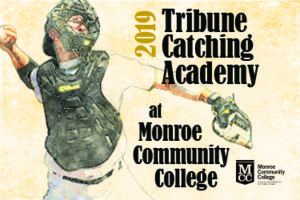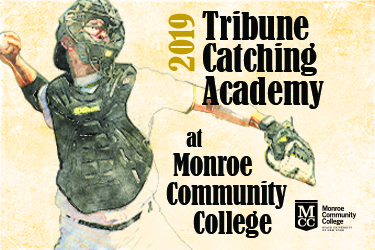 DI BLUE 4
DI GREY 3
DI Blue manufactured all of its offense in the second inning and held off a late rally from DI Grey. Blue sent eight men to the plate and scored four runs on three hits to take a 4-0 lead. Mason Major (Mynderse) was hit by a pitch to lead off the frame and advanced to third base on a double by Chris Sleeper. Joseph Conroy (Bishop Kearney) drew a walk to load the bases for Malakai Taylor (Mynderse). Taylor reached on a fielder's choice which scored Major for a 1-0 lead.
Patrick Walsh (Gananda) drove in Sleeper with a groundout to second. Paul Conroy (Bishop Kearney) singled to center and brought in Taylor. Ben Ranney (Pittsford Sutherland) capped off the frame with an RBI single to right.
On the mound, Major and Ranney combined for five shutout innings of two-hit ball. Ranney retired the first seven batters he faced.
Walsh closed the game by stranding the tying run at third base with back-to-back strikeouts.
Ranney and Sleeper both collected a pair of base knocks. Sleeper scored a run. Paul Conroy and Walsh both connected for a hit and an RBI in three at-bats apiece. Conroy crossed the plate once.
For DI Grey, Kenny Murphy (Webster Schroeder) doubled to the left center field gap and drove in Sal Cutaia (Webster Schroeder) to cut the deficit to 4-3 in the seventh.
Kenny Murphy finds a gap for an RBI double. One out in the bottom of the 7th: DI Blue 4 DI Grey 3 pic.twitter.com/OL5yTaBl1n

— Paul Gotham (@PickinSplinters) July 30, 2019
Tanner Frank (Brighton) singled and scored on a wild pitch. Aiden Stewart drove in Zachary Allen with a sac fly as part of a two-run sixth inning. Jacob Thomas struck out five of the six batters he faced in two perfect innings of relief.
Jacob Thomas works a clean third with a pair of strike outs. pic.twitter.com/k5tEVFsYGg

— Paul Gotham (@PickinSplinters) July 30, 2019
Zachery Geist (Greece Athena) hurled a pair of scoreless frames as well.