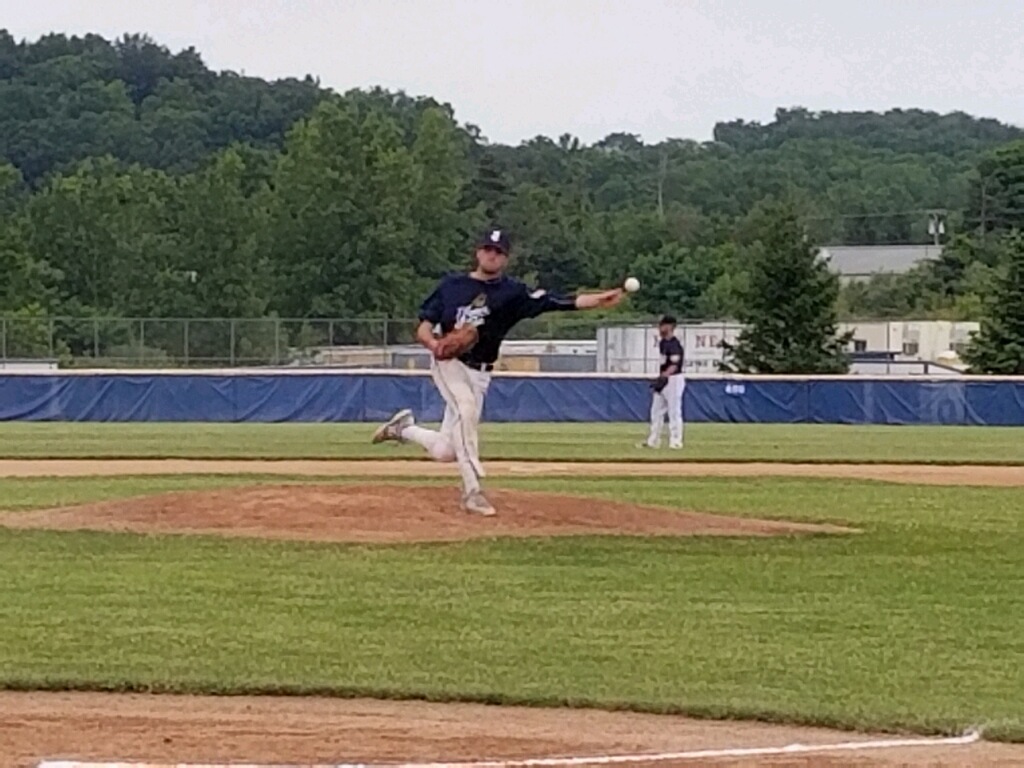 By JOHN LIKANJE
VICTOR, N.Y. – Irondequoit Post and James Cooke battled for two hours and 55 minutes, but a winner was not decided as Friday night's semifinal was suspended due to darkness in the 11th inning.
Brendan Popielec (Victor) connected on a two-out, two-run double and drove in Brennan Prather (Penn Yan) and Jarrod Signorelli (Elmira College) to tie the game at 10 apiece in the sixth. From there, both teams combined to pitch five shutout innings before the umpires called the contest.
Zachary Carpin (Clarkson University) led off the sixth with an infield single to short for his third base knock of the game. Signorelli hit a chopper to short and reached first to break up a double play. Prather drew a walk to set up Popielec's game-tying double as James Cooke rallied from a 10-3, fourth inning deficit.
American Legion Baseball District 7 Semifinals – Irondequoit Post vs. James Cooke: Brendan Popielec ties the game with a 2-run double to right center. 6 full: tied at 10. @PickinSplinters @Wheyen3 pic.twitter.com/fOKTHtaKhg

— John Mitchell Likanje Junior (@jml5798) July 12, 2019
Game 1 is set to resume Saturday at 1:00 p.m at Victor High School. First pitch of Game 2 is scheduled for 2:00 p.m.