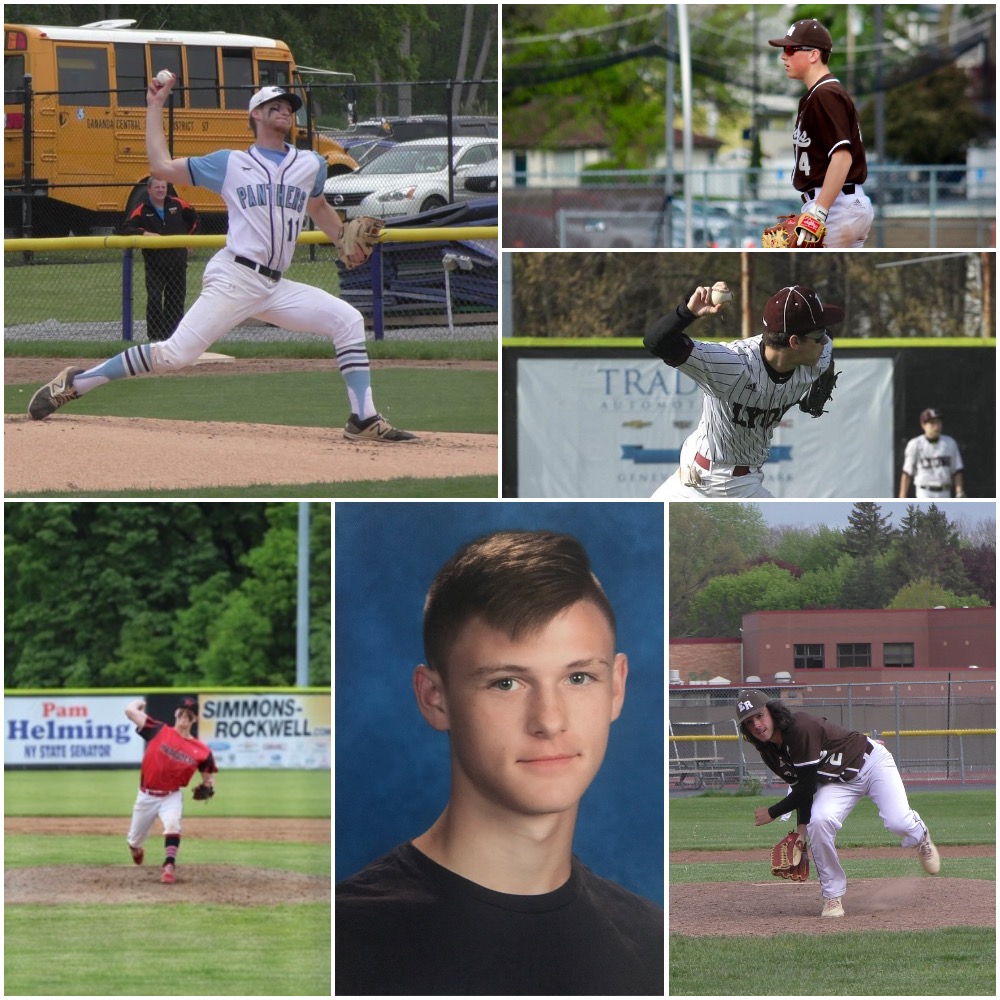 Backed by Tim McClare's arm and bat, the Gananda Blue Panthers won the Class C Sectional title and reached the Class C NYSPHAA Final Four. But, before the postseason, McClare helped Gananda to a 10-2 record in Wayne County with a league batting average above .500 and an ERA just above 1.00.
For the second consecutive year, the Canisius baseball commit was named Wayne County Player of the Year.
McClare collected 20 hits in 38 league at-bats with nine singles, ten doubles, and a homer. With that, he finished with a .528 batting average and a Wayne County-high .868 slugging percentage. Gananda scored 112 runs against league opponents in ten wins, only being shut out once. The senior righty accounted for 39 of those runs by knocking in 19 and scoring 20. On the mound, McClare held batters to a .122 batting average, allowing only nine hits, on his way to a 1.23 ERA. 44 Wayne County opponents fell victim to a McClare strikeout in his 22.2 innings of work. His standout league game this season came in a 10-2 win over Williamson in late April. He went 6.1 innings on the mound with 13 strikeouts, while recording one double and one base hit to plate two Panther runs. When he wasn't on the hill, McClare played lights out shortstop. He finished the season with a .960 fielding percentage, committing two errors in 50 total chances.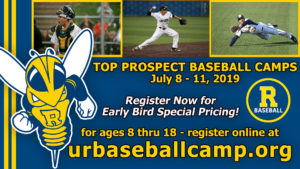 Joining McClare from the Class C Section V championship squad are fellow seniors and captains Zach Ciprich and Jayden Castrechini. Ciprich served as a solid shortstop, second baseman, and Gananda's No. 2 in the pitching rotation. As the leadoff man in the lineup, Ciprich drew 13 walks and struck out a mere four times during his 50 plate appearances. He collected 17 hits, including seven doubles and a triple, to tab a .486 average. His speed remained a threat all season, as he swiped 17 bases and scored a league-high 27 runs. The righty put in 20.2 innings of work and worked a 0.339 ERA and a 0.726 WHIP, earning three wins. Ciprich worked as a nearly impenetrable middle infielder throughout the season, playing shortstop when McClare pitched and second when neither were pitching. He recorded 41 put outs in 50 total chances with eight assists and one error. Castrechini worked 13 hits in the league, including four doubles, to post a .361 average. The outfielder-turned-catcher was another threat around the bases for Gananda, as he stole 19 bases and scored 18 runs.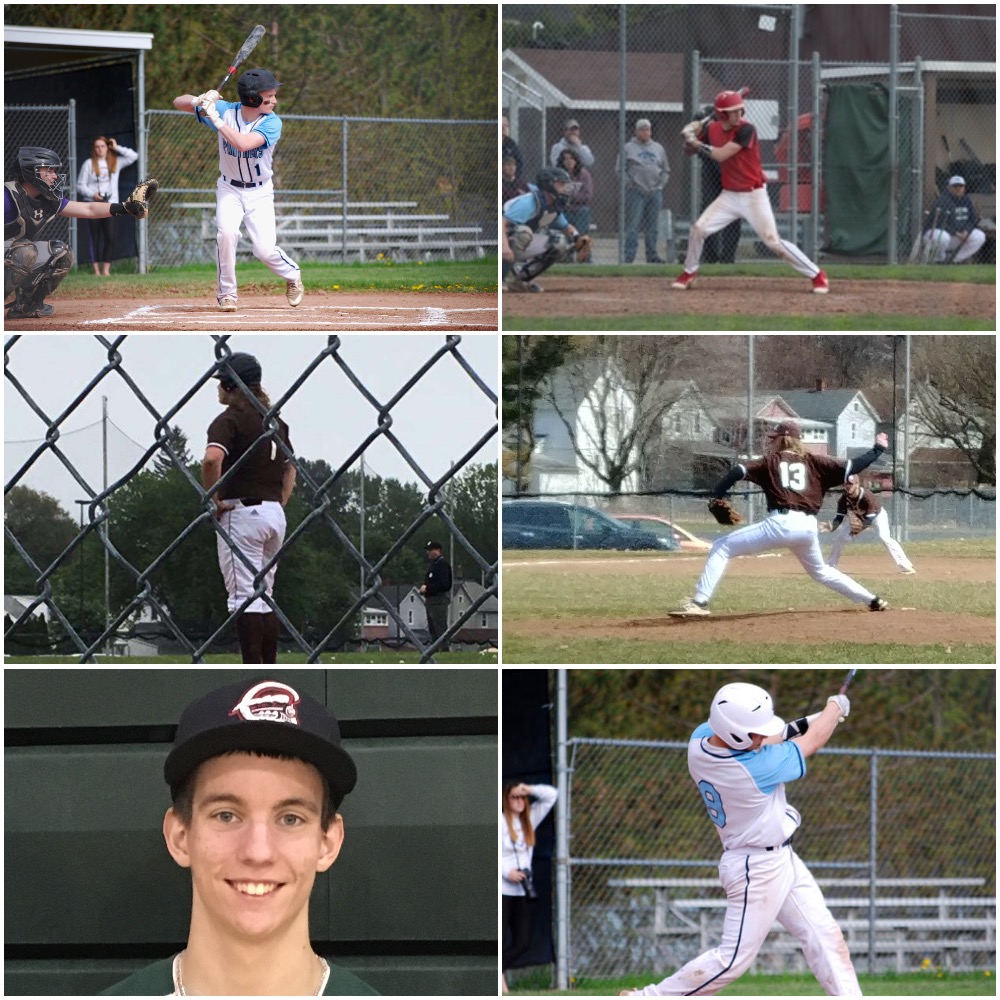 East Rochester grabbed the league title after a 5-4 walk-off win against the 2018 champions, Gananda. The four that were pivotal in the seventh inning comeback in the league title game also earned spots on the Wayne County First Team. Austin Mack knocked in the tying run of the league title game with a single, one of his 13 RBI. The senior posted a .526 average with 11 singles, eight doubles, and one triple. He scored 23 runs. On the mound, Mack was at the top of the ER rotation where he maintained a 1.10 ERA. Corwyn Cleveland tallied 15 singles, five doubles, and two triples on his way to a .512 average. He also held a 1.80 ERA with three saves and one win. His one win came against Gananda in his relief appearance. He and Sean Flanagan were the Bombers one-two punch offensively. Cleveland knocked in 24 runs and scored 18 himself, while Flanagan scored 25 runs and plated 18. Flanagan succeeded in the leadoff role, as he ripped five doubles, a triple, and a homer in his junior season. Mario Vega finished with a 4-1 record and a 2.57 ERA in 28 innings. At the plate, Vega posted a .395 average, 13 RBI, and scored 18 runs.

Lucas Jackson and Marty Williams represent Williamson on the First Team. Jackson recorded three doubles and two triples in his league-leading .587 season. He only struck out twice during league play. The junior plated seven runs, scored 14 runs, and stole 12 bags. Williams finished the season with a league-leading 5-1 record on the mound, a 0.54 ERA, and 66 strikeouts. At the plate, he hit .467 with a double, triple, and a homer, accounting for 29 Marauder runs.
North Rose-Wolcott's Torin O'Leary, Lyons' Hunter Bastian, and Sodus' Ryan DeBadts round out the Wayne County First Team. O'Leary led his squad with the bat, hitting .424 with 12 singles and two triples. Bastian recorded 32 strikeouts in his 17.1 innings on the hill, all while hitting .410 with four doubles and three triples. He scored 15 Lyons runs and plated 11. DeBadts hit .394 during league play, scored 16 runs for Sodus, and swiped 13 bases.