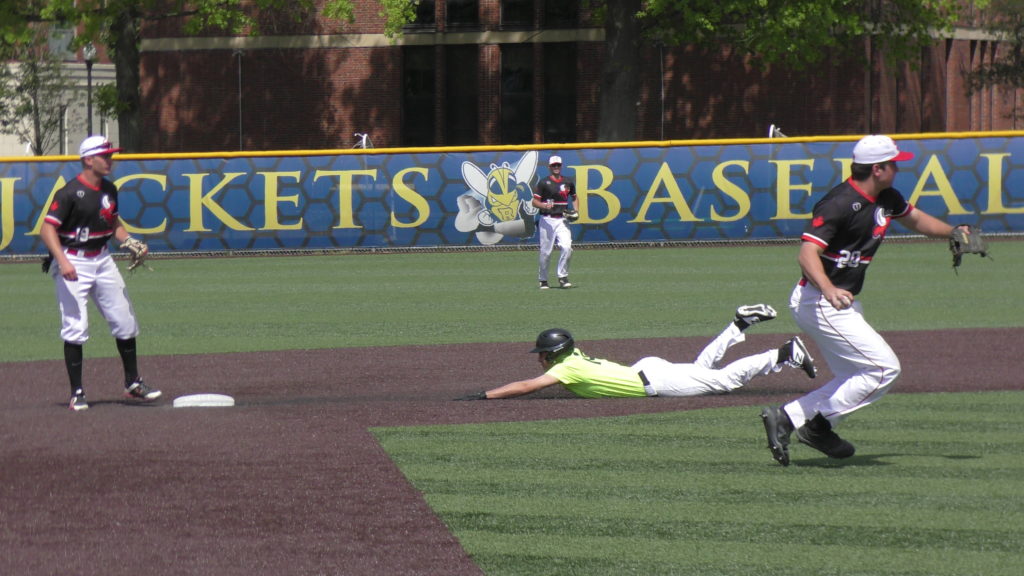 – SATURDAY –
CAPITAL CITY REDS 6
FLYIN' FISH 0
Three pitchers combined on a one-hitter, and the Capital City Reds blanked the Flyin' Fish for the second weekend in a row. Branden Voytko (Frank Phillips CC) started and struck out six over four innings to pick up the win. In two starts against the Flyin' Fish, the 6-foot-5 righty has struck out 14 over 10 innings.
Michael Morgan (Patrick Henry CC) picked up two hits and scored twice, giving him to pace the Capital City offense. Junior Malinoski also scored twice for the Reds. Ryan Burnside, Tucker Criswell (Methodist U) and Kayne McGee drove in a run as well.
Leading up to Saturday's game, Donovan Moffat (St. Bonaventure) had only given up one hit in his two appearances for the Flyin' Fish this season. In his five innings of work against the CC Reds, he struck out eight, gave up six hits and two earned runs. The lefty now has 21 strikeouts over 11 innings.
Justin LoTemple (Alfred State) had two stolen bases on the day and was the only Fish to grab a hit.
CAPITAL CITY REDS 11
MONARCHS 2
For the second weekend in a row, the Capital City Reds took both games of the three-team doubleheader.  The CC Reds offense struck for 11 runs on eight hits to pick up its fourth win without a defeat against ICBL teams. With the help of eight free passes, the team scored two runs every inning except for the second.
Michael Morgan scored three times using a hit and two walks to get on base. Junior Malinoski and Tucker Criswell earned six RBI for the CC Reds with three apiece. Antonio Dominguez (Carl Sandburg CC) had his first multi-hit game of the season, driving in three with a triple and double.
CC Reds starter, Troy Clarke (Carleton U) pitched a complete game one-hitter, striking out three and walking four. After 27 consecutive innings without giving up a run, the CC Reds saw two cross the plate in the final inning.
Shane Hake (Elmira) picked up the lone Monarchs hit with a single in the fifth.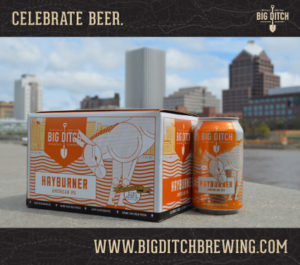 – SUNDAY –
CAPITAL CITY REDS 6
WINGS 4
Michael Morgan supplied the highlight in a five-run second inning as Capital City shrugged off an early deficit to win its fifth straight against ICBL competition. Trailing 1-0, Morgan plated Marcus Sanchez and Daniel Garza with a three-run home run to spark the decisive inning that started all with two outs. Ryan Burnside followed with a n RBI double to score Junior Malinoski and Tucker Criswell capped the inning. Of the seven hits the CC Reds had in the game, six of them came Morgan, Criswell and Burnside while four of the runs were scored by Morgan, Malinoski and Burnside.
Starter Jacob Dauer (Cloud County CC) earned the win for the CC Reds after going four innings and allowing three runs on five hits. Jacob Williams (Glenville U) relieved Dauer in the fifth and gave up a run on one hit and a hit by pitch. Anthony Kingsbury (McCook CC) closed out the seventh with three consecutive strikeouts on 18 pitches. The three pitchers combined to not allow any walks.
As part of his 3-for-3 day, Justin Graham (St. John Fisher) tripled and scored on a passed ball to give the Wings an early lead in the first inning.  Ryan Hill (Monroe CC) and Paul Morgan (Finger Lakes CC) both registered a hit and a run in the game for the Wings.
From leadoff to cleanup, the Capital City Reds' top four hitters are hitting .459 in six games against the ICBL.  Morgan, Malinoski, Burnside and Criswell have accounted for 20 of the team's 25 runs, 21 of 32 hits and 14 of 20 RBI.
CAPITAL CITY REDS 4
LAKE MONSTERS 2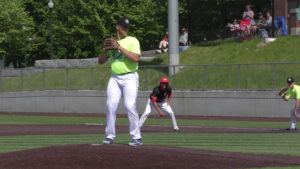 Kayne McGee sparked a four-run second as Capital City took advantage of five walks in the inning to win for the sixth time against ICBL teams. McGee knocked a one-out doubled and later scored on a double steal with Mike Snow. Levi Pellett singled and came home on a Tucker Criswell bases-loaded walk.
Ashton Holdridge (Arkansas Pine Bluff) struck out 12 and walked five over 4.1 innings to pick up the win. Holdridge allowed two unearned runs on two hits. Corben Peters (Cloud County CC) picked up the save striking out two in the seventh. Derek Zwolinski hurled 1. 2 scoreless innings of relief.
The Monarchs scored both of their runs in the fifth using two errors from the CC Red defense. Anthony Roides (Alfred State) led off the inning with a walk, and Jake Webb (Finger Lakes CC) singled. One out later, Nicolas Fiore (Fredonia) cut the deficit in half for the Lake Monsters with a sacrifice fly.  Ryan Ballard (Tompkins Cortland CC) collected a double for the Monsters. Christian Montanez (Roger Williams) struck out two and walked one over two scoreless innings of relief.

LAKE MONSTERS 2
MONARCHS 3
Mike Jamele (Merrimack) capped a three-run bottom of the seventh with a walk-off single, and the Monarchs (2-4) snapped a two-game skid. Jamele plated Will Porter (RIT) and Dylan Broderick (Pitt-Johnstown) with his second hit of the day – a two-out base rap. Trailing 2-0, Tyler Broderick (Keuka College) started the rally with a leadoff single. One out later, Dylan Broderick reached on a hit by pitch. Porter worked a two-out walk. Ryan Hill (Monroe CC) forced in the first run with a bases-loaded walk, and Jamele followed with the game winner. Quin Ignaszak (Finger Lakes CC) fanned six over four innings of relief to pick up the win. Marty Williams started and threw three perfect innings for the 'Narchs. The right-hander struck out six. Logan Martella-Tasick (Monroe CC) reached on a hit by pitch and later scored to give the Monsters a 1-0 edge in the fourth. Jake Webb (Finger Lakes CC) doubled the lead with a one-out solo shot in the seventh. Dylan Hillabush (SUNY Brockport) started and struck out five over four scoreless innings for the Monsters. Matt Petrossi (Monroe CC) fanned two and allowed one hit over two scoreless innings of relief.