FLYIN' FISH 6
WINGS 5
Hayden Ewell (So. New Hampshire) connected on a sixth-inning grand slam, and the Flyin' Fish (3-1) rallied for back-to-back wins. Ewell plated Cody Cooper (Slippery Rock), Andrew Zibuck (Lackawanna College) and Anthony Mashewske (Keuka College) as part of a five-run inning which saw the first five Fish reach base.
Trailing 2-0, Sean Sheets reached on a walk to start the stanza. It was the first of three straight free passes issued. Cooper worked a base on ball, and Zibuck was hit by a pitch. Mashewke brought home the first run of the inning when he reached on an error. Ewell delivered from there. Jorge Oropeza (Alfred State) walked and scored the game-winning run on a wild pitch in the seventh.
Drew Delaney worked three innings of relief to pick up the win.
Paul Morgan (Finger Lakes CC) started and threw five shutout inning for the Wings. The right-hander struck out five, walked one and allowed four hits. Morgan stranded a pair of runners in the first inning and set down eight of nine batters faced into the fourth inning.
Jim Marasco (Nichols College) sparked a seventh-inning Wings rally that came up short. Trailing 6-3, Marasco connected on a two-out single. Colin Coykendall (Monroe CC) doubled, and Ryan Hill (Monroe CC) walked to load the bases. Marasco scored when Justin Graham (St. John Fisher) walked. Stephen Edgett (St. John Fisher) brought in another run with a single, but the Wings left two on base. Thomas Pasquale (St. John Fisher) drove in two for the Wings including one on a solo shot in the bottom of the sixth. Josh Van Bramer (Alfred State) of the Fish threw four innings of two-run ball with both runs being a product of the opening frame. He finished with four strikeouts and three walks.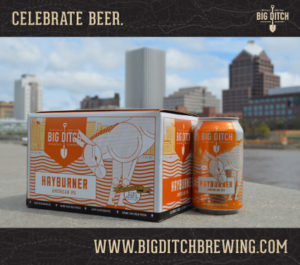 LAKE MONSTERS 7
MONARCHS 3
Evan Newkirk (Castleton U.) paced the Lake Monsters with a perfect 3-for-3 night at the dish and was responsible for five of the seven runs the team produced. Newkirk highlighted a three-run Monsters fourth when he plated Christian Montanez (Roger Williams University) and Nate Sanderson (Hilbert) with a two-out single. Newkirk later scored the go-ahead run in the inning on a Jake Webb (Finger Lakes CC) base hit and added an insurance run with an RBI double in the sixth.
Andrew Treviso (Alfred State) started and threw four innings to pick up the win. The right-hander struck out three without issuing a walk. Anthony Roides (Alfred State) hurled three perfect innings in relief. The left-hander struck out four and allowed just one ball out of the infield. Roides threw 33 pitches, 23 for strikes.
Montanez went 2-for-3 while Sanderson, Logan Martella-Tasick (Monroe CC) and Jarod Signorelli (Elmira) each scored a run.
Will Porter (RIT), Patrick Bigham (Fredonia), Dylan Broderick, Maxwell Yale (Allegheny) and Cyrus each picked up a hit for the Monarchs.