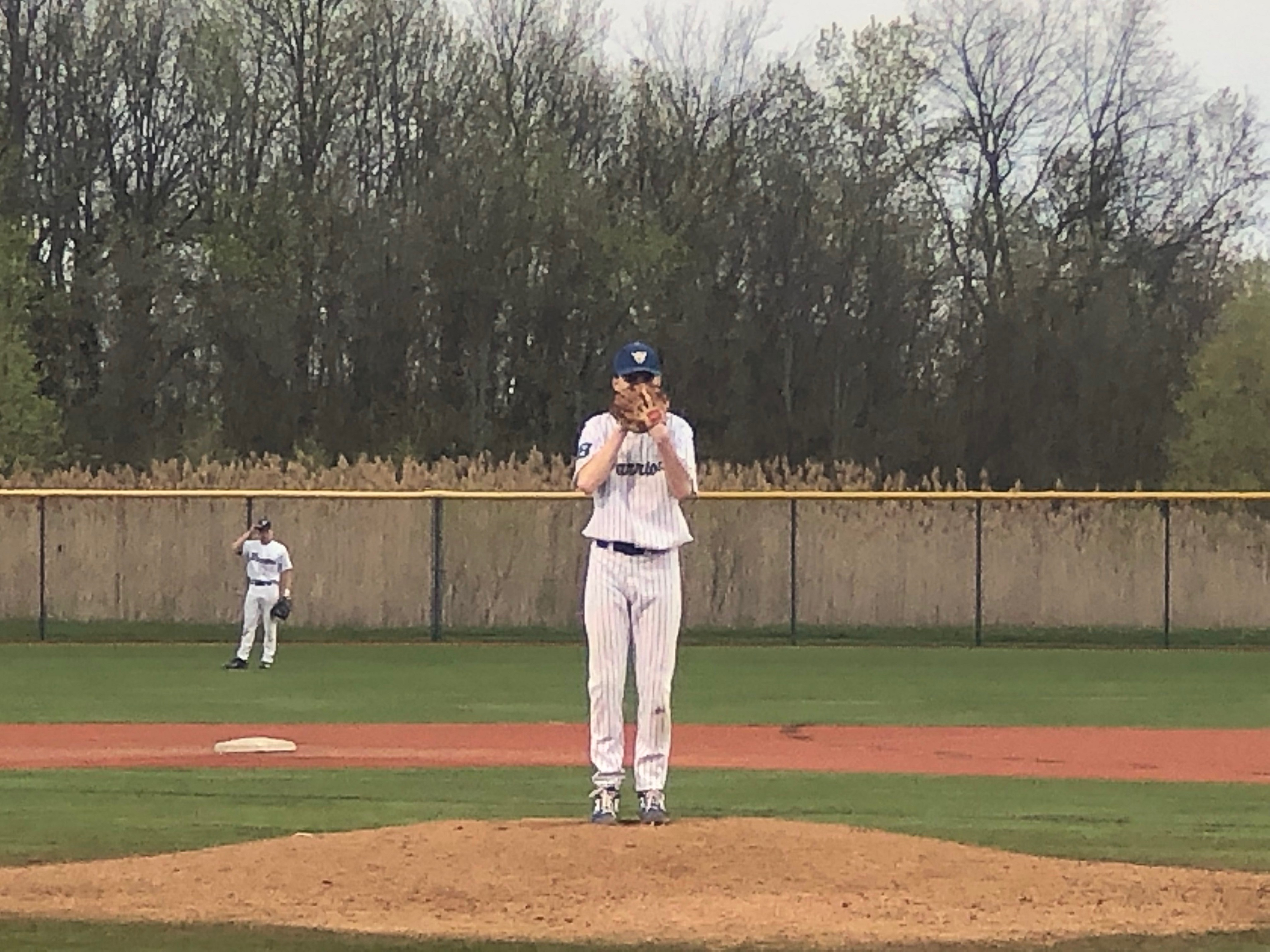 By BILLY HEYEN
WEBSTER, N.Y. — When Jack Willard crossed the plate in the top of the fourth inning, he flexed and screamed. "Let's go!" he shouted. "Let's go!" The Webster Schroeder starting pitcher had just doubled and come around to score the go-ahead run on an error. The other Warriors didn't get quite as fired up as Willard, but in his head, he knew what that run meant.
"It's my game," Willard said he thought after crossing the plate. "All I've got to do is shut them down, and it's basically up to me."
That's exactly what he did. Willard didn't allow a base-runner from that point on, finishing off a complete game to lead Webster Schroeder (9-10) to a 3-1 win over Class AA No. 1 in the state McQuaid (15-2). Willard allowed four hits, one run and no walks in his seven innings of work while striking out six. After the Warriors dropped back-to-back games to Penfield on Tuesday and Wednesday, their senior starter righted the ship against maybe the best team they'll face all season.
"Jack's just a complete pitcher," Schroeder head coach Matt Knight said. "He's pounding the strike zone, changing speeds, had control of three pitches. It's fun to watch Jack pitch."
At first, it looked like McQuaid would bounce back from their first loss of the season that came Wednesday against Baldwinsville. Willard retired the game's first two batters, but then the Knights singled three batters in-a-row to get on the board first.
Schroeder didn't take long to answer, tying the game up on a Nicholas Vogt single in the bottom half. Willard allowed one hit in the top of the second, and while insignificant at the time, it turned out to be very meaningful: It was the last hit the Knights would tally.
"Jack keeps steady," Knight said. "He keeps in the middle and keeps his emotions in check. He just goes from pitch to pitch."
Willard never let McQuaid get comfortable. The Knights faced Baldwinsville's Jason Savacool on Wednesday, a Maryland-commit who can reach above 90 miles per hour on his fastball. That's not Willard's game. So he utilized a three-pitch mix, fastball, curveball and changeup, to keep McQuaid off balance.
In the third, he struck out Tyler Griggs on a ball in the dirt that allowed McQuaid's three-hitter to reach first base. Willard went to his breaking ball on the next batter for a strikeout, swinging, and induced a flyout to end the inning. Griggs would be the last Knight on base.
Two more curveballs led to swinging strikeouts in the fourth for Willard, and then it was his time to breakthrough at the plate leading off the bottom half.
Jack Willard gets his fifth K, and the game's first 1-2-3 inning, for @SchroederSports in top four. Still 1-1 between McQuaid and Schroeder heading to the bottom of the fourth. @PickinSplinters pic.twitter.com/e5JR6rxd7E

— Billy Heyen (@Wheyen3) May 16, 2019
"I was just hunting a fastball and he threw one right over the plate and I tried to put a good swing on it," Willard said. "Especially because the first at bat I was way out in front of it, so I waited back and just drove it in the gap."
Willard stood up at second with a double, and came in to score on the next pitch as a bunt led to a throwing error. That's when he flexed, and screamed, and knew it was his game.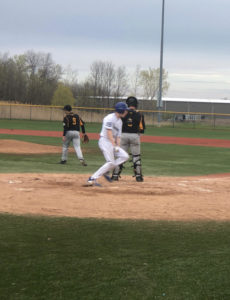 Groundout. Flyout. Groundout. Strikeout. Lineout. Lineout. Willard cruised through the fifth and sixth innings, with the last five outs there coming against the top five hitters in McQuaid's lineup.
"We knew that they're a great hitting team, and if you throw them the same pitch more than once, likely they're gonna tattoo it," Willard said.
Willard only needed three more outs. Afterwards, he said he tried to approach this game like any other. But he and his teammates actually undersold the Knights' ranking, assuming they were No. 2 in the state. Their loss Wednesday hadn't been factored in yet, though. Willard had three more outs to get against the state's No. 1 team. It didn't take long.
Flyout straight to the center fielder. One pitch, one out.
Lineout to the left fielder. Two pitches, two outs.
Popout to the third baseman in foul territory. Three pitches, three outs, ballgame. The final 14 Knights set down by Willard, and not a hit allowed since the second inning.
Jack Willard with a three-pitch seventh, retires the final 14 Knights he faces. 3-1 upset win for @SchroederSports over McQuaid. @PickinSplinters @jml5798 pic.twitter.com/ZBAuWQkeUz

— Billy Heyen (@Wheyen3) May 16, 2019
Willard's words betrayed the truth about Thursday's game, though. As the popup dropped into his third baseman's glove, Willard said he breathed a sigh of relief. Some McQuaid parents behind the backstop didn't even realize the game was over — it had happened so quickly. And Willard, somewhere mixed in with that sigh of relief, pumped his fists: Once, then twice, then a third time. For a day, an evening, a few hours, Willard had shown an ageless adage to be true.
"That proved we can beat absolutely anybody," Willard said.
"And on any given day, anything can happen."