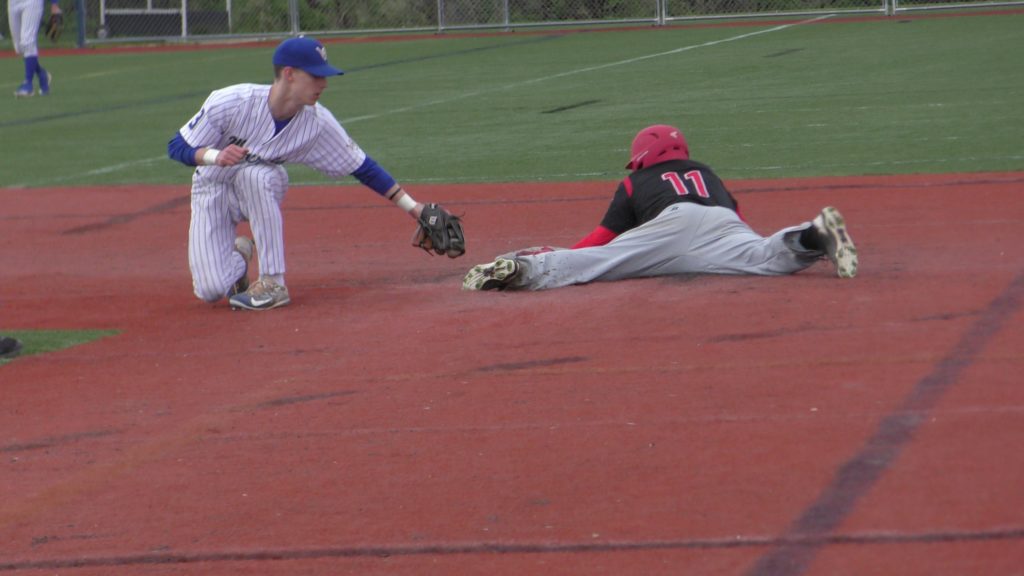 RUSH HENRIETTA 7
FAIRPORT (6-10) 1
Rush Henrietta scored two runs in the second innings, claiming an early lead it never surrendered. Grant Rodiguez led the Royal Comets' in the RBI column with two, one credited to his triple in the fifth, while Bobby Sellers led with two runs scored. Frank McCabe, Andrew Sanchez, Christopher Sleeper, and Patrick Sherron knocked in a run apiece to extend the lead until their final ups. In 4.1 innings and 92 pitches, Sleeper earned the win. Hestruck out five Red Raiders, allowed five hits, one earned run, and four walks. Sherron and Michael Contini worked in relief for the R-H. Fairport's Josh Van Bramer singled to right in the bottom of the third inning to score Peyton Olinski, cutting Rush Henrietta's early 2-0 lead in half. Unable to capitalize any more, Olinski was the only Red Raider to cross the plate. Fairport's Jake Conklin threw 4.2 innings and finished with five K's. The junior allowed three hits, four runs, two earned, and five walks.
HONEOYE FALLS-LIMA 7
EASTRIDGE 4
With their senior righty bearing down, the Cougars' (12-2) hot bats had more than enough in the tank to comeback and beat Eastridge (11-6), 7-4, on Tuesday evening. The win extends Honeoye Falls-Lima's best start in more than a decade. It also marks three-straight wins for HF-L, all with at least six runs scored. With the Cougars set to rematch with Eastridge on Wednesday, their win on Tuesday was a good start to the week. READ MORE. 
WEBSTER SCHROEDER 4
PENFIELD 8
Trailing 1-0, Ryan Novy led the third with a single through the box. Colin Pichany reached when his sacrifice bunt was mishandled. With runners on the corners, Peyton Pace drove in his first of three RBI on the day with a fly ball. Nathan Sobko put runners on first and third again with a single. Sobko stole second allowing Pichany to come home on the play. READ MORE.