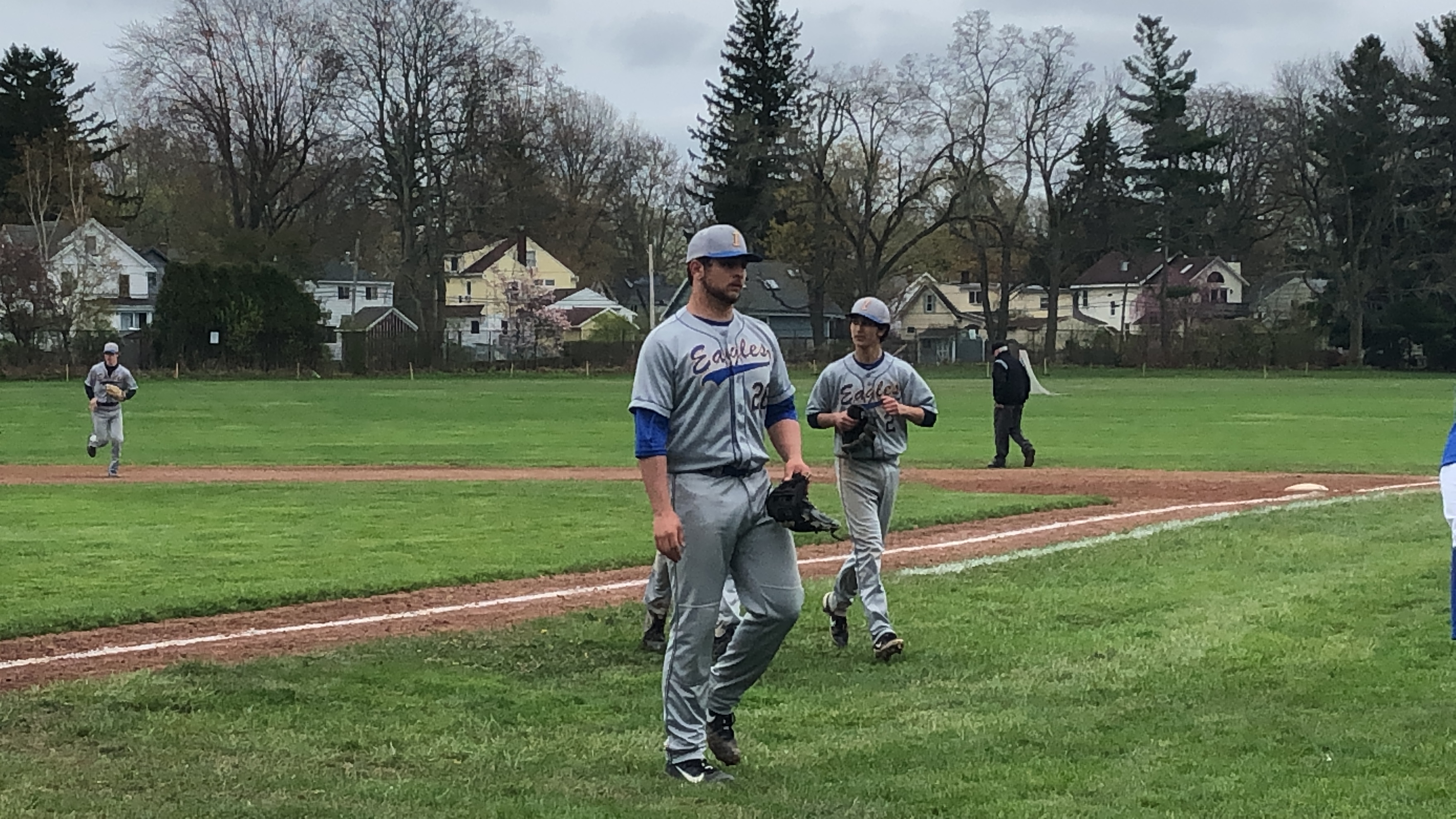 By BILLY HEYEN
BRIGHTON, N.Y. — Nick Serce hasn't needed his changeup to be working this season. The Irondequoit lefty entered Saturday with a scoreless innings streak in the mid-20s relying almost exclusively on his fastball and curveball.
Serce found his change on Saturday at Brighton, though. The senior with a 0.00 ERA had another weapon to choose from. The result was no different.
"He's hitting spots, he's putting it where I'm calling it," Irondequoit catcher Jackson DeJohn said. "And when he's not and he's missing by a little bit, it's really easy to get him the extra strikes that he needs. Today he had all three working, which doesn't normally happen."
Irondequoit (9-3) rolled behind six shutout innings from Serce to a 7-0 win over Brighton (9-2) on Saturday evening. Serce extended his consecutive scoreless innings streak to 31.2 while allowing four hits and punching out four. After giving up two unearned runs in his first inning of the year, Serce hasn't been scored upon since.
"Nick just trusts (Jackson)," Eagles head coach Joey Kuhn said. "He throws whatever pitch Jackson calls to whatever spot he wants it, and that usually has positive results."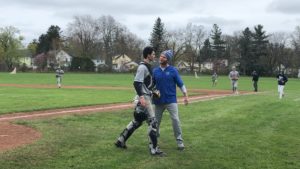 Serce knew in warmups. Not only did his fastball, which tails away from right handed batters out of his three-quarters southpaw release, feel good. Not only did his curveball, which appears to drop from 2 o'clock to 7 o'clock, feel good. His simple, straight-dropping changeup was ready, too.
For the first two and two-thirds innings on the mound, though, DeJohn didn't call for the change. Serce put up two zeros via the heater and breaking ball. But with Brighton back to its leadoff hitter and two straight curveballs — strike two and a foul ball — preceding it, DeJohn figured it was worth a shot.
He was right, as Serce released what looked like a fastball before dropping below the bat for a swinging strike three.
"For him to never have one and then today, for it to be kind of nasty and he gets a guy looking a little stupid out there," DeJohn said. "It's pretty exciting to get a pitch to come in like that."
Nicholas Serce pulls the changeup for swinging strike three. @WIEagles leads 5-0 after three. @ITown_Baseball @PickinSplinters @RocDevo pic.twitter.com/A37A9qxCj0

— Billy Heyen (@Wheyen3) May 4, 2019
As Serce walked off the field, his coaches wanted to know, "Was that a changeup? Was that a changeup?" The lefthander used the same pitch in the same spot to get another swinging strikeout to end the bottom of the fourth, too. They knew what pitch it was the second time.
By the time Serce's changeup was called upon, the Eagles were already cruising. They'd broken the game open in the top of the third on the back of the seven, eight and nine-hitters all reaching base to begin the frame. Hard contact from Serce and Chad Gartland brought runs home, as did a squeeze bunt from Frank Fernandes to cap a five-run inning
It was a shift from Irondequoit's sweep earlier this week of Canandaigua, which came on the back of 1-0 and 2-1 scorelines. Seven runs by the final out made "a big difference," DeJohn said.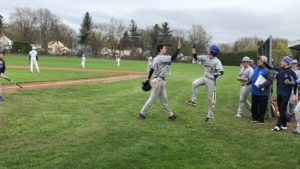 "If we score with him on the mound, we give ourselves a chance to win," Kuhn added. "… It was nice to not sweat out a one-run game today."
Things couldn't all go right for the senior southpaw on Saturday, though. As the game's second hitter, Serce crushed a deep line drive to right-center field. In most ballparks in Section V, he'd have given himself run support in the form of a solo home run before even taking the mound. But Brighton doesn't have a fence, the outfielders were playing extra deep and Barons' center fielder Ryan Watson ran it down.
Serce called it one of the best hits he's had all season. Kuhn yelled as Serce came off the field, "That's gone everywhere." Not at Brighton, though, but it didn't matter in the end. Serce got an RBI later with a hard grounder through the right side that drove home the sixth Irondequoit run.
And Serce helps himself with an RBI single into right. 6-0 @WIEagles @ITown_Baseball top seven against Brighton. @PickinSplinters @RocDevo pic.twitter.com/n6fT1p5Atu

— Billy Heyen (@Wheyen3) May 4, 2019
Fernandes led the Eagles' bats out of the four hole, finishing 2-for-3 with a successful squeeze bunt, a steal, and two total RBI. DeJohn called what Kuhn described as a "great" game behind the plate, had a hit and caught a runner stealing. Serce wanted to give all the credit to his defense.
But as Kuhn pointed out after the game, Irondequoit has yet to lose when Serce toes the rubber. The Eagles are hoping that trend continues.
"Just going out there and dealing, and I'm trusting my defense," Serce said. "That's what I've been doing all season, and I'm planning to keep it like that."