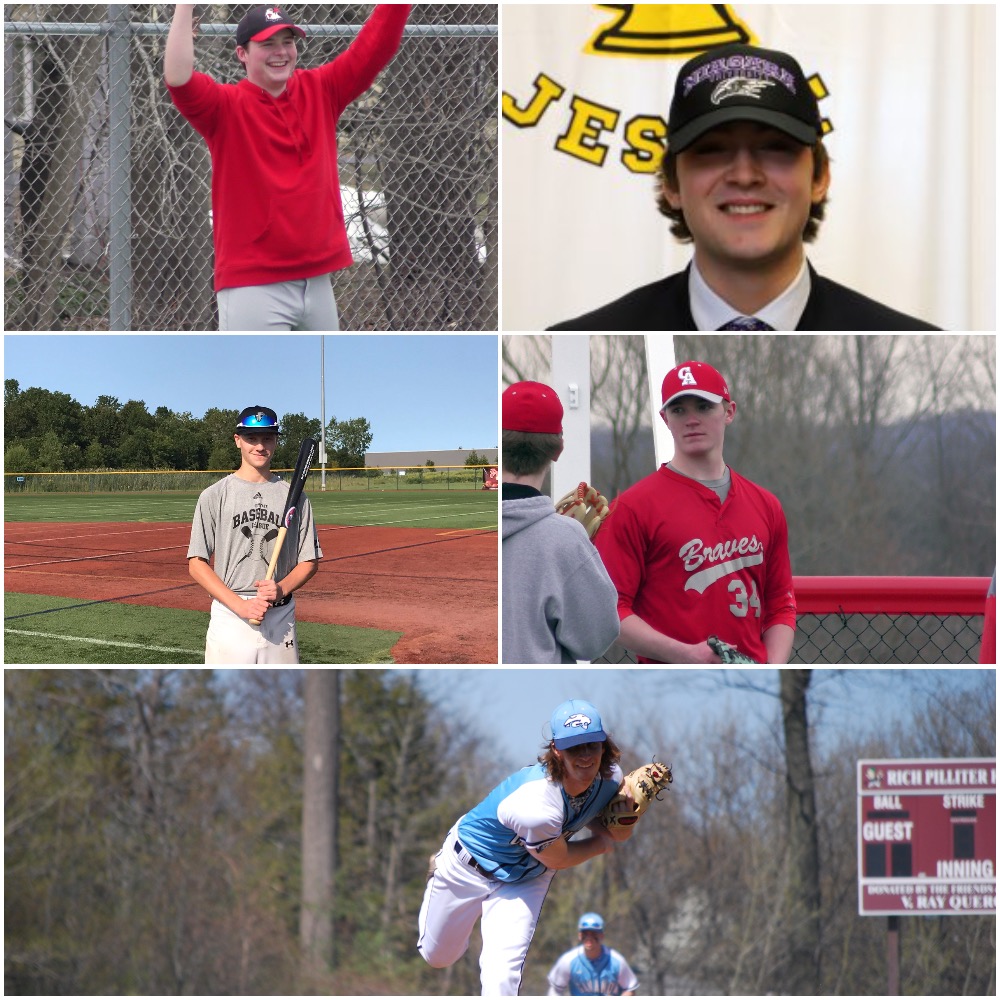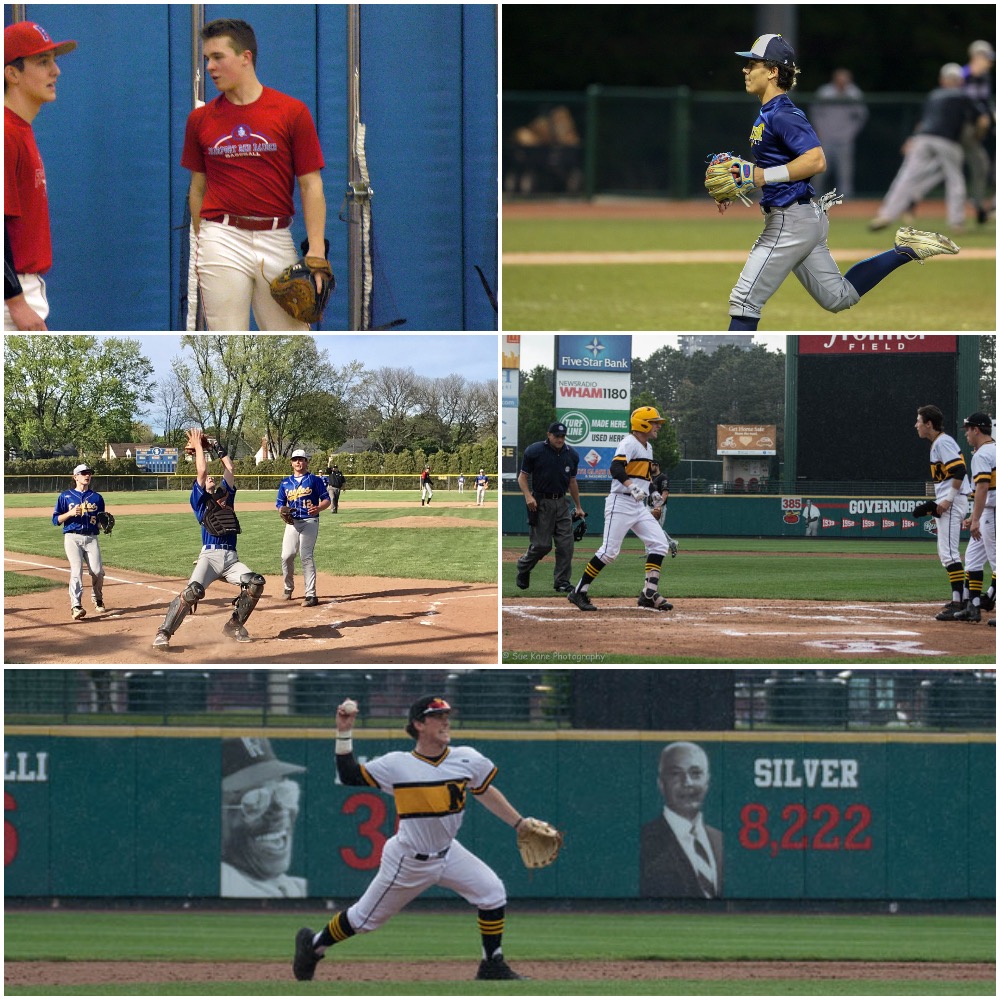 By DONOVAN MOFFAT
For a Little League baseball player, their eyes are set on Williamsport, Pennsylvania. Every Little Leaguer's dream is to be on ESPN and play for the Little League World Series.
A high school student, has his eyes set on a state championship to bring back to school.
For some, there is more to the story than ending with a state championship. The ability to play beyond high school and play college baseball and possibly further is their goal.
Section V baseball will open the 2019 season with 10 student-athletes already having secured commitments to play Division I baseball. Two of those players are 2021 graduates.
Ben Beauchamp (2019/McQuaid) has committed to play at the University at Albany. Beauchamp played 22 games during his junior season and accumulated a .422 batting average with 64 at-bats and a .487 on-base percentage. He completed the season with 27 hits, which included six doubles, a triple, two home runs and 16 RBI. In 64 at-bats, Beauchamp struck out only seven times and scored 27 runs. Beauchamp was a force on the base paths as he went 33/33 on stolen bases during the year.
Cooper Crunick (2019/Canandaigua) has committed to play at Binghamton University. Crunick hit .356 for the Braves which advanced to the NYS Class A semifinals. He collected 12 extra-base hits, drove in 21 runs and scored 23. On the mound, Crunick made nine appearances and finished 8-0. He struck out 37 and walked 22 over 38.1 innings of work.
Jackson DeJohn (2019/Irondequoit) has committed to play at St. Bonaventure University. DeJohn finished his 2018 season playing in 21 games and batted .271 with 70 at-bats and had a .362 on-base percentage. He had 19 hits on the year which included six doubles and two home runs. DeJohn also added 18 RBI and scored 16 times. On the mound, DeJohn worked a 0.47 ERA in 15 innings of work. He finished the year 2-0 with a save and had 19 strikeouts while only allowing 10 hits and one earned run all year.
Tyler Griggs (2019/McQuaid) has committed to play at the University of Connecticut. Griggs completed his junior season playing in 19 games and finished with a .315 batting average with 54 at-bats and a .449 on-base percentage. He had 17 hits on the season and had five doubles, three triples, a home run and 12 RBI. Griggs scored 18 runs and struck out only nine times. He also went 9-for-10 on the season in stolen bases.
Tyler Holmes (2019/Fairport) has committed to the University of Hartford. A second-team All-County performer a season ago, Holmes hit .389 and connected on a pair of round trippers.
Tim McClare (2019/Gananda) has committed to play at Canisius College. McClare led the Wayne County league with 22 hits. He finished with a .458 batting average and .708 slugging percentage. The right-hander struck out 62 and logged an ERA of 0.00.
Ryan O'Mara (2019/McQuaid) has committed to play at Niagara University. O'Mara completed his junior season pitching with a 3.50 ERA in seven games. O'Mara went 1-0 with a save and threw a total of 20 innings with a complete game in his first outing of the season. He allowed 10 earned runs on 22 hits and also added 21 strikeouts with a 1.40 WHIP.
Santino Rosso (2019/Victor), has committed to play at Hofstra University. Last season, Rosso finished his junior year batting .354 with 28 hits, 10 RBI, three doubles, one triple and two home runs. He scored 21 runs and had an on-base percentage of .469. In 79 at-bats during the year, Rosso struck out only twice.

Casey Saucke II (2021/Greece Athena) has committed to play at the University of Virginia. Saucke II, finished his freshman season batting .413 which included 26 hits, 18 RBI, five doubles, three triples and a home run. On the mound, he maintained a 1.91 ERA on five appearances going 1-1 with a save. He allowed only three earned runs and struck out 12.
Gage Ziehl (2021/Penfield) has committed to play at the University of Miami. Ziehl, a member of the United States 15U National Team, has one season of varsity baseball under his belt. He finished his freshman campaign with a .373 batting average that included 25 hits, 22 RBI, four doubles, three triples and a home run. On the mound, he accumulated a 1.12 ERA over 31.1 innings pitched holding opponents to a .211 batting average. He went 3-2 allowing only five earned runs the entire year and struck out 42.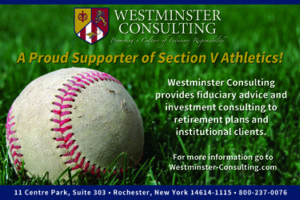 "With a lot of the travel ball leagues, (the section) is on the upswing because of the commitments these kids are making to playing baseball and training," Section V Baseball Coordinator and Greece Athena head coach Jason Bunting said. "When you see the area and you see scouts come to the area, they see other guys and that helps."
The Red Wings, Nietopski and Chamberlain: Rochester Baseball History through the MLB Draft
Summer league baseball has become an important aspect of the development and the growth of baseball players in the area.
"With the youth academies and places like Diamond Pro it's not a coincidence," said McQuaid head coach Tony Fuller who spoke highly of summer baseball development. "Getting them in at a young age and developing them earlier and also being a voice for them helps."
Fuller, also a coach at Diamond Pro, coached seven of the 10 recruits in this year's recruiting class which include Holmes, Griggs, Beauchamp, O'Mara, Rosso, Saucke II and Ziehl.
"Having guys (on the coaching staff) that have played at that level and have connections at that level and being able to call and say 'Hey, I think this kid can play,' helps them a lot," Fuller said.
Fuller explained how the Rochester area has grown with outlets for players to grow and expand their baseball knowledge and skill set with places such as Diamond Pro and other summer baseball teams.
"When I was in high school, I didn't have these opportunities," Fuller said. "Now these guys are getting opportunities at a young age because they have guys that believe in them and have a good sense of who can play at what level."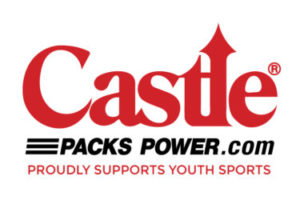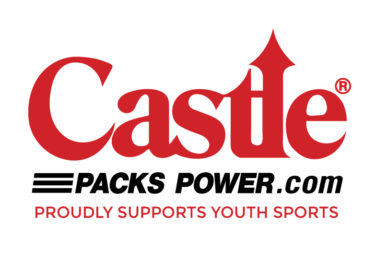 More than 10 former Section V standouts already play at the Division I level with Alex Canty (Batavia) and Johnny Ricotta (Greece Athena) playing at Monroe Community College before moving on to four-year programs. Canty now plays at Southeast Missouri State and Ricotta at Ball State.
Brandon Henshaw (Brockport) played two years at Genesee CC before landing at St. Bonaventure. Mike Magnanti, a teammate of Ricotta's at Athena, joins Henshaw at Bona after two years with Finger Lakes CC. The duo joins Ryan O'Connor (Brighton) and Donnie Moffat (McQuaid) on the Bonaventure roster. Hilton's Dom Palma is in his third season at Manhattan College. Alec Vaules is in his third season at Dartmouth.
Mitchell Henshaw (Brockport) played two years at Potomac State before landing at St. John's. Shane Marshall (Webster Schroeder) and Reid VanScoter (Livonia) are teammates at Binghamton University.  Ben Cowles (Newark) has settled in as the starting shortstop at Maryland, and Mike Sabatine (Fairport) is playing at the University of Maine. In addition, Tanner Cooper (Canandaigua) will continue at Penn State University after the current season with Finger Lakes CC.
They join several other former local high school standouts who are playing at the Division II and Division III levels as well as Junior College.
"I think we have a lot of talent in this area," said Penfield head coach Nick Marcin. "Our league is very competitive and we have guys that work really hard year round."
Marcin spoke highly of the talent in the area due to other baseball programs in the section as well as other outlets for players to develop their game.
"We have a lot of good coaches around here and those programs are great at developing players and helping them get better and wanting to see them excel beyond their high school days," Marcin added.
"There have always been Division I players in Section V here and there," Victor head coach Sean Rucker said. "Travel ball programs have definitely given kids more exposure."
Former Victor star Matt Portland is one of the former Section V players to currently be in Spring Training. He joins Chris Bostick (Aquinas), Victor Cavalieri (Northstar Christian), Ernie Clement (Brighton), Greg Cullen (McQuaid), Cody Eckerson (Pal-Mac), Logan Harasta (Webster Thomas), Steven Klimek (Greece Arcadia), Danny Mendick (Pittsford Mendon) and Adam Scott (Canandaigua).
ROCHESTER AREA'S MLB DRAFT PICKS
Cito Culver (Irondequoit), Grant Heyman (Pittsord Sutherland) and Conner Simonetti (Fairport) each continue play professionally in Independent Leagues.
Former MLB draft pick and Greece Athena standout, Brian Dupra, also sees tremendous growth in the area since his time of playing.
"It's an overall effort from a young age… and it comes from the opportunities given to them from their coaches and their parents," said Dupra, a University of Notre Dame graduate who was taken in the seventh round of the 2011 MLB Draft by the Washington Nationals. "Because of the opportunities you have with facilities and workout plans, coaches from high school and up are getting smarter on how to develop players and I definitely believe there is an opportunity for Section V to continue that growth."
The biggest change since Dupra graduated from Athena?
"The development of players having quality summer league opportunities. School baseball has evolved to where that is not where you are getting looks from a college team. It's a component for schools to learn who you are as a person and that's where school plays a big role, but I think summer leagues have evolved because of the coaching and instruction and kids are able to get on teams that are competitive and they are able to be hooked up with the right people at the right age."
Games for the 2019 Section V baseball season start the week of March 25th.
*Editor's Note: Dom Palma and Alec Vaules were added after the original publishing of this article.