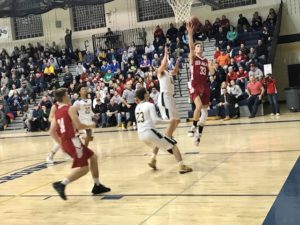 Les Harrison Court at Blue Cross Arena is the stage for the Class C2 championship. Wayne County meets Finger Lakes West for the championship brick. Here's the breakdown:
No. 1 LYONS (20-2/Wayne County) vs. No. 3 RED JACKET (17-5/Finger Lakes West)
When: Friday, March 1, 7 PM
Where: Blue Cross Arena at the Rochester Community War Memorial
How they got here: Lyons beat No. 8 Rochester Academy 93-73 in quarterfinals, then defeated No. 5 Perry 93-65 in semis. Red Jacket took a four-point game over No. 6 Pembroke in quarterfinals. In the semis, Red Jacket defeated No. 2 Alexander 71-58.
History 101: Lyons defeated Perry in the 2018 Class C2 finals to take the title, the Lions second title in four seasons. Eight Lions return from the sectional team. Red Jacket, on the other hand, is looking to break a 12-year title drought. In 2005 and 2007, Red Jacket grabbed the Class C tournament.
How they match up: Lyons is holding a four-game win streak; Red Jacket is riding on five straight wins. Lyons averages a Wayne County league-high 89.00 points per game, while holding opponents to a league-low 55.85 points. Red Jacket averages 61.85 points per game and keeps opponents around 50.40 points per game.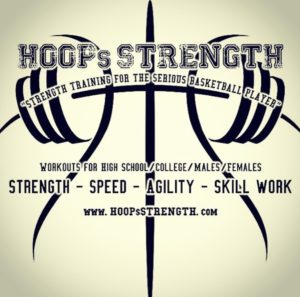 Players to watch for Lyons: Justice Smith Sr. G 30 PPG, 13 RPG, 19 double-doubles this season, 1,912 career points; David Weaver Sr. F/G 12 PPG; Justin Smith So. F/G 12 PPG, 8.0 RPG; Aaron Romero Jr. F/G 11 PPG, 8.0 RPG, 6.0 steals.
For Red Jacket: Adam Borst Jr. G; Travis Hill Jr. C; Matt Record Jr. G; Chase Rizzo Jr. F.
Coaches: Dean Schott II (Lyons), Trevor Gage (Red Jacket)
What's at stake: The winner advances to the NYS Class C Far West Regional Qualifier.