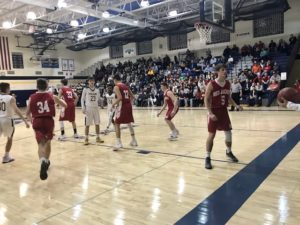 Class AA:
No. 8 UPREP (11-10) 54
No. 4 FAIRPORT (15-7) 43
Leading 41-39 with six minutes remaining, UPrep ended the game on a 13-4 run. Senior guard Jakhi Lucas scored nine of his 13 points during the surge on a pair of layups, two free three throws and a three-pointer. Na'Zea Fowlks and Christian Jefferson each knocked down a pair of free throws. READ MORE.
No. 3 MCQUAID (17-4) 82
No. 2 GATES-CHILI (18-4) 75
Junior guard Kobe Long led the charge with six points on a layup and 4-of-4 shooting from the free throw line. Jermaine Taggart made a layup and a foul shot. Senior guard Jon Catone hit a floater and Connor Zamiara knocked down a pair from the charity stripe. READ MORE.
Class C1:
No. 4 AVON (17-6) 51
No. 1 MARCUS WHITMAN (20-2) 63
Marcus Whitman battled back from a 10-point deficit to take a 16-point lead, then held off the fury of a rally that closed their lead to two points. READ MORE. 
No. 3 C.G. FINNEY (18-3) 72
No. 2 GANANDA (19-3) 44
Keegan Ocorr scored eight of his game-high 21 points in the third quarter when C.G. Finney turned a single-digit game into a double-digit advantage. Leading 39-30, Ocorr connected four times from the floor coming out of the locker room as the Falcons outscored Gananda 17-8 in the stanza. Finney advanced to face Marcus Whitman in Friday's Class C1 final. Caleb Anger and Markus Robinson added 16 points apiece for the Falcons. Xavier Smith scored 10. Jayden Castrechini paced Gananda with 17 points. Andrew Gabbard had 10. Other scorers: Finney – Josh Taylor (7), Steve Folkerts (2). Gananda – Jerry Brongo (7), Zach Dier (8) and Tim McClare (2).
Class C2:
No. 5 PERRY (13-10) 65
No. 1 LYONS (20-2) 93
By the end of the half, Justice Smith had poured in 20 and etched his name in the Lyons' school record books surpassing his head coach Dean Schott II for the program's all-time leading scorer. READ MORE.
No. 3 RED JACKET (17-5)
No. 2 ALEXANDER (17-5)
Travis Hill scored eight of his game-high 25 points to pace a 13-0 Red Jacket run to close the first quarter as the Indians jumped to an early double-digit lead. READ MORE.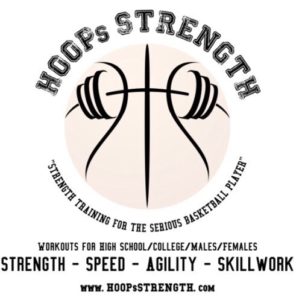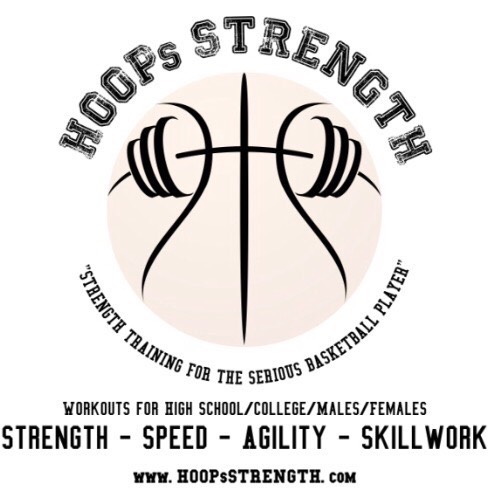 Class C3:
No. 4 NAPLES (14-9) 38
No. 1 CALEDONIA-MUMFORD (21-1) 69
Vin Molisani scored 16 of his game-high 24 points in the first half to pace Cal-Mum to a 39-19 lead going into the locker room. The junior guard topped the 1,000-point mark for his career. Molisani collected six rebounds five assists and three steals. Eric Wilson added 15 points, five rebounds and five assists. Kyle Wade posted a double-double with 12 points, 13 rebounds along with four assists. Ethan Pies grabbed eight rebounds.
"I'm really proud of where this team is at this point," Cal-Mum coach Dan Dickens said. "They keep working hard in practice and their efforts have paid off. We started a little shaky offensively but once we settled down we were able to get good high percentage shots all game."
Ben Gordon paced Naples with 10 points, six rebounds, a steal and a block.  Cole Rathbun had 12 points, three rebounds and two steals.  Nick Green added nine points, five rebounds, and three assists.
Cal-Mum advanced to Friday's C3 final where it will face York. The Raiders last title came in 2015.
No. 3 YORK (16-6) 67
No. 2 LYNDONVILLE (18-4) 50
Matt McFarland scored 24, and James Kennedy added 20 to lead York which will face Cal-Mum in Friday's C3 final. York led 28-21 at halftime before outscoring Lyndonville, 27-14 to take a commanding lead into the final eight minutes of play. Nathan Hydock scored 10 points for the Knights.
"I was extremely proud of our defensive effort," York coach Ed Orman said.  "Lyndonville is awfully explosive and I thought we did a great job making them take difficult shots. Offensively our third quarter was beautiful basketball and I am so happy these kids get the opportunity to play at the Blue Cross Arena on Friday. We know Cal-Mum is terrific and we will be a big time underdog, so we will do our best to make the game competitive and hang around. "
Class D1:
No.5 GENESEE VALLEY (15-8) 76
No. 1 AVOCA (20-2) 78
LaDre Stanford scored 18 of his 24 points in the second half, 11 in the third quarter to lead Avoca. The senior also grabbed 11 rebounds, dished out four assists and swiped six steals. Junior Brady Brandow hit four 3-pointers and finished with 18 points. Senior Nathan Nunn scored 10 points, grabbed six rebounds and swiped five steals. Junior Tristan Stark scored 12 points, and grabbed nine rebounds. Stark led an Avoca effort which saw the Tigers grab 22 offensive rebounds. Junior Devin Stowe scored eight points and dished out eight assists. Cody Schneider paced Genesee Valley with 32 points. Senior Josh McGuire scored 18, and Junior Evan Windus had 10. Avoca will play Mount Morris is Saturday's D1 final. Other scorers: Genesee Valley – Ian Coombes (8), Ryley Gordon (4) and Nick Baker (4).  Avoca – Thomas Derick (4) and Zach Hammond (2).
No. 3 SCIO (16-6) 54
No. 2 MOUNT MORRIS (19-3) 80
Jansen Martinez led Mount Morris with 22 points, five steals, five rebounds and four assists. Cam Regal added 16 points and six rebounds for the Blue Devils. Justin Martin had 11 points and seven rebounds while Dylan Cicero chipped in 10 points and seven rebounds. Collin Young scored nine points and handed out four assists. Steven Soto (7), Joe Pagano (3) and Josh Cruz (2) rounded out the scoring for Mount Morris which led 46-19 at halftime. The Blue Devils will play Avoca in the Class D1 final on Saturday.
Class D2:
No. 5 ROMULUS (8-14) 52
No. 1 PRATTSBURGH (19-3) 70
Mason Putnam scored 17 of his game-high 43 points in the first quarter as Prattsburgh grabbed an early 27-12 and advanced to Saturday's D2 final. Putnam connected 15 times from the floor including a pair from 3-point land and converted 7-of-11 from the free throw line. Kris Johnson added 11 points for the Vikings. James Crowder had seven. Caleb Clements (4), Ammon Anderson (2), Ethan Covert (2) and Henry DeVoe (1) rounded out the scoring for Prattsburgh. Spencer John paced Romulus with 16 points. Daryl Morrell had 10. Camden Derby (8), Mike Kauffman (7), Max Pastone (4), Hunter Hansen (3), Luke Willower (2) and Dan Reyes (2) rounded out the scoring for Romulus. Prattsburgh will meet Belfast in the championship game.
No. 3 BELFAST (16-6) 44
No. 2 ELBA (16-6) 40