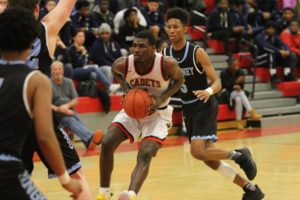 By MATT TRABOLD
TRABS KEEPS TABS 
Local Basketball Celebrity Play-alikes Currently in Section V
A couple days ago on Twitter, one of the many very talented writers Pickin' Splinters has in its arsenal in Billy Heyen put together an informational thread of tweets about notable comparisons between Rochesterians currently in Division I men's basketball and high-profile former college players based upon "similarity scores" compiled by renowned college basketball statistical archivist Ken Pomeroy. For those who do not know, Pomeroy is known in the college basketball world for his unique metrics and consequent team rankings used to rival ones like NET from the NCAA, BPI from ESPN and the now defunct RPI.
Former Aquinas Institute stud and current Siena freshman starting point guard Jalen Pickett came away with the most gleaming similarity score player comparisons out of that group of nine Rochester-bred basketball talents currently competing in the highest division of collegiate hardwood. A few of his comparisons came out to be current Dallas Maverick Dennis Smith, Jr., current 76er Markelle Fultz and current Cleveland Cavalier Cameron Payne. On top of that, former Bishop Kearney and current Temple guard Quinton Rose was compared to former Utah Jazz wing Ronnie Brewer, with former University Preparatory Charter School for Young Men and current Buffalo wing Jeenathan Williams being compared to a current wing for the Memphis Grizzlies in MarShon Brooks.
This is remarkable for the @AQAlumni https://t.co/qhuwhXk036

— Billy Heyen (@Wheyen3) January 16, 2019
That information thread of tweets inspired this column topic of comparing current Section V boys basketball players with certain members of that battalion of nine former Section V athletes currently in Division I men's basketball. These comparisons will be based upon the eye test rather than advanced metrics though. It has to be added that these are not claims that these current Section V players are just as good basketball players as these Division I athletes are right now. Those would be pretty lofty designations to thrust upon high school kids, especially with most of these current Division I guys being absolute superstars during their Section V days. The following comparisons are due to the two players being play-alikes and having similar styles, to varying degrees, on the basketball court.
The first group of play-alikes is Temple star guard Quinton Rose and Lyons senior Justice Smith. Like the 6-foot-8 Rose did a lot back in his Bishop Kearney days, the 6-foot-5 point forward Smith brings up the ball much of the time for his high school team even though he is the tallest player on the roster. Both Rose and Smith have the foot speed to play at the front of a defensive alignment to utilize their long arms to create turnovers and consequently hurt the opposition in transition. On top of effective transition attacking, both players have the ability at their respective levels of the sport to use their long legs to get to the rim in a hurry when need be nearly whenever they please in half-court offensive settings.
A second group of play-alikes is Vermont star forward Anthony Lamb and Rush-Henrietta senior Shamire Broyld. Height also plays a role in this player comparison with Lamb being listed at 6-foot-6 and Broyld being listed not very far away from that height at 6-foot-5. Both players play much taller than they stand and make up for not being the tallest frontcourt players around through impressive versatility. Similar to what Lamb did countless times as a Greece Athena Trojan, Broyld will just decide during many moments in the game to just take the reins for his team regardless of where the basketball is on the floor due to that aforementioned versatility. That trait can be displayed with this duo with grabbing a board and making the decision to be the one to dribble it down the court to speed things up a little bit or bringing a taller defender out to the perimeter, where they are not as comfortable defending, due to being coordinated enough to hit jumpers.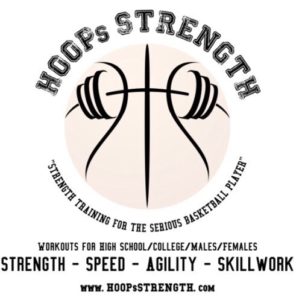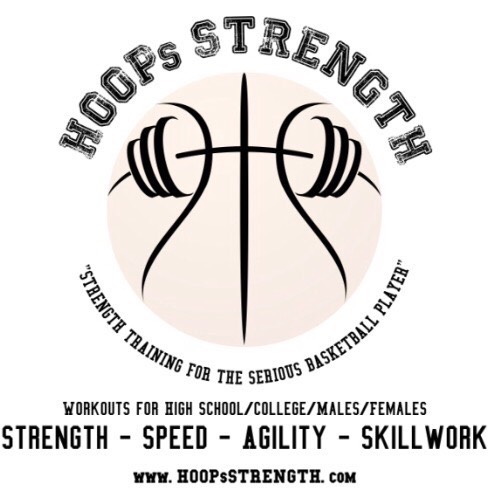 SLAP YOUR PEEPERS ON THIS FIVER
Pittsford Sutherland at Greece Athena—Fri., Jan. 18, 6:45 PM 
Irondequoit top option Patrick Thomas might not have played too much Wednesday night due to sustaining an ankle injury, but you cannot really diminish Greece Athena's victory over those Eagles a couple days ago. Melvin Council, Jr. continues to show as a junior that he could easily be the best in Section V these days at scoring at will when it comes to getting inside and slashing to the basket for a contested bucket. His quick first step, long strides, especially for his position, and rangy frame make the act of him navigating through the paint for a score when his Trojans really need one almost instantaneous. That is partially what makes the mighty Greece Athena complementary backcourt duo of Melvin and fellow junior DeAndre Newsome so hard for opponents to corral. Newsome gets through a defensive front in a very different but still very effective way, as he utilizes his added quicks and 5-foot-5 stature to dip under and past defensive limbs.
.@Mendonbball, @GAHSBoysHoops, @GCSpartan_Hoops, @WebWarriorBball, @PenfieldBball, Monroe all get basketball wins on packed night https://t.co/5bqMq9iWZ8

— 13WHAM (@13WHAM) January 17, 2019
With Greece Athena frontcourt players Austin Brown, the lengthy, suffocating Johnny Salone and especially Isaiah Brock known for playing bigger than they stand, Pittsford Sutherland is going to have to exploit its superior actual physical and literal size to reign supreme in this one. 6-foot-6 senior captain Kevin Ryan is weaving another impressive scholastic basketball season, but there have been a few stretches over his four-year varsity career up to this point that have seen him be a little more consistent and dominant than he has been this go-through. A possible reason for that is the program not having quite as much roster clout or depth this campaign as it possessed the other seasons Ryan suited up for Pittsford Sutherland. Another Knight that has shown to be reliable at times and will be the tallest player on the floor for at least some time on Friday night against Greece Athena is 6-foot-6 Conner Fitzsimmons.
Fairport at Hilton—Fri., Jan. 18, 7:15 PM
A very late 11-0 run by Gates-Chili Wednesday night resulted in just the second loss of this season for Hilton, but the team is still undoubtedly a top three candidate to win the Class AA sectional crown this year. In the fourth quarter of that very recent battle, it appeared as though the speed of those Spartans, with Gates-Chili this season being maybe the speediest team overall currently in the section, finally proved too much for the Cadets to keep answering back to like they did throughout the ballgame. Luckily for Hilton with this matchup coming up next, not very many, if any, people that follow Section V boys basketball would confidently say that Fairport has more team speed than Gates-Chili this year. When a definite third option that can be leaned upon behind Tah'Jae Hill and Mitchell Carr emerges within this Hilton group, it goes from a top three Class AA team to a top three team in these parts regardless of classification. This roster has the depth to find that role quickly, whether it be 6-foot-3 Najier Daniels, starting true point guard Noah Malta or one of the perimeter offense role players Colin Burkis or Jack Gombatto.
Do not look now, but Fairport finds itself at this point in a winning streak of three games, including victories against a pair of teams currently in at least the top five of their classification's standings in Churchville and Rush-Henrietta. Scott Fitch and his staff presently have at their disposal some intriguing size pieces, including 6-foot-5 junior Stefan Milinkovic. Milinkovic has added a good amount of wrinkles to his offensive repertoire from varsity seasons past, including a legitimate perimeter jumper. A Fitch-coached club is always going to be a genuine horse in the race, but this next stretch of five ballgames for these Red Raiders, with games against Hilton, McQuaid and still undefeated Pittsford Mendon, will be very telling about the roster basketball talent they have to carry into postseason play here soon.
Spencerport at Webster Thomas—Fri., Jan. 18, 7:15 PM
Webster Thomas has come back down to earth a little bit since beating mighty Irondequoit by double figures. The Titans are dealing with a winless span of three consecutive games right now. In their defense though, two of those defeats came by the hands of definitely favored sides in Gates-Chili and Fairport. The most recent leg of that losing streak came Wednesday night versus a rival Webster Schroeder team that was without the services of notable sophomore Ky'Mere Meeks. Despite Webster Schroeder arguably having the superior roster on paper between the two this season, many people in the Section V boys basketball world expected the host Titans to win that crosstown tussle due to better performance in terms of record through the first seven weeks of this campaign. Webster Thomas junior superstar Andrew Mason has been on varsity since he was a freshman, and now it is another varsity underclassman in sophomore guard Tyler Williams that looks like the top sidekick to Mason and Dannie Palmer for these Titans due to his tricky dribbling and passing skills.
In this matchup, Spencerport will be looking to bounce back after losing by 25 points against Churchville last time out, its first opponent of note in five ballgames. Gino Pellett has passed a polished marksman in fellow junior guard Ben Reding as the top scorer for these Rangers. Pellett has been seen so far during his junior campaign consistently scoring the rock from deep and on transition drives. 6-foot-3 senior Nick Thibeau has the big frame to overpower smaller defenders here and there, but he also has the body fluidity to pull off convincing hesitation moves off the dribble. One of the many reasons 6-foot-3 Patrick Uebelacker is in the triple figures for points on the season so far as a sophomore that begins most contests off the bench is because he has the basketball mind to get to the charity stripe more than most players his age.
Greece Olympia at Greece Odyssey—Fri., Jan. 18, 7:15 PM
Just because this game does not include Greece Athena does not mean it is not a great crosstown matchup in the town of Greece. Both sides have thoroughly proven themselves at times this year and have a roster sporting multiple high-profile players when looking at the section as a whole these days. Because of what happened Wednesday night for Greece Odyssey, the Leopards are where the discussion of this all-Greece game should begin. Until foul trouble set in, Jim Guzielek's club had a solid lead on Pittsford Mendon in the second quarter two days ago. Oh yeah, Pittsford Mendon also happens to be a juggernaut this year. It was a more than valiant home effort by the team currently atop the small schools poll of the Pickin' Splinters Top 10 against an undefeated squad from the large schools poll from there. Junior Presten Mathis has turned into one of the big guns for Greece Odyssey this season with added playing time. Mathis is a burly linebacker of a guard with all of the skills of a more finesse player. Korey Canton is another junior who has become a true rotation member for this program this season. He gives Guzielek and his staff three perimeter threats to lean on alongside the more established Jaden Hartsfield and Ray Colbert.
On Wednesday night, Greece Olympia played in another meeting of teams both from the town of Greece as it handily dispatched of Greece Arcadia by 31 points. 6-foot-3 sophomore Collin James has pulled off the tough task up to this point this season of surpassing the scoring numbers of senior starting point guard Kris Perez and being close to the scoring numbers of 6-foot-5 senior captain guard Jeff Jung Jr. James does a productive job absorbing and welcoming contact for his advantage next to the hoop. Junior Ehnoc Tossah has put together scoring exploits from time to time here in his first varsity season at Greece Olympia, but where he really shines is on the defensive end, including defense of the on-ball variety.
Bishop Kearney at East High—Sat., Jan. 19, 8:45 PM
There is an impending snowstorm reportedly coming to Rochester this weekend that is supposedly going to dump two inches of snow an hour upon the area for stretches over the next few days starting Saturday afternoon, but this incredibly anticipated nightcap of the 2019 Rochester Area Players Showcase needs to be referenced just in case weather patterns shift and the event is still able to happen as originally planned. Bishop Kearney will be looking to get its season back on track after sustaining a pretty surprising loss on Wednesday night at Penfield. While the Patriots did a good job most of the time in that one properly getting the ball to the other side of the floor past the press of these Kings, Bishop Kearney had some difficulties in the first half smoothly breaking the Penfield press and getting clean shots off. 6-foot-5 junior Antwan Williams was one of the Kings to find some success against that particular opposing defensive front two days ago, as he forcefully kept attacking the inside to at least get some free throws out of the deal.
A strong case can be made that East High and Bishop Kearney are the two teams in this section with the most sheer basketball talent and excitement on paper. Granted, presently 13-0 East High has a lot more to show for it in its record at the moment than 6-7 Bishop Kearney. What has made these Eagles even scarier of late is that the top true point guard for them in Maurice Coney, who has recently been working back into his former workload after a sizable injury hiatus, is starting to score more and more like last go-through. Over the past couple years, Chaz Washington has gained local notoriety for his on-ball defense and veteran go-to guy status for this team when times get tough, but he has also been helping out in the facilitating department as Maurice has been getting worked back in incrementally.
The @KearneyBoys program sure is fun to watch. • @kidtrell_4 @GentileDana pic.twitter.com/sJLjYS0NDJ

— Matt Trabold (@TrabsMatt) December 20, 2018
SECTION V IN DIVISION I UPDATE 
Nahziah Carter—So., Washington (Bishop Kearney) 
Two ballgames after recording a career-high eighteen points on 7-of-9 shooting from the field against Utah, Nahziah Carter had another second half to remember with what he unleashed Thursday night on his collegiate home floor versus Stanford. After an offensive first half against the Cardinal of two points, Carter really came alive in the second twenty-minute span to end the contest with thirteen points on 6-of-7 shooting from the field with two blocked shots off the bench. That pair of blocked shots came before halftime, with one being an absolute soaring slap of the rock against a major NBA Draft prospect from Stanford in KZ Okpala. The memory of that rejection may very well have been on the mind of Okpala when he made the business decision of eventually recoiling his arms back towards his body on a dunking drive by Nahziah after halftime.
Tracked down the big block from earlier in the game pic.twitter.com/fUWbSTwKuy

— Billy Heyen (@Wheyen3) January 18, 2019
Dontay Caruthers—Sr., Buffalo (East High)
There is now no question. Buffalo basketball fans are currently getting a chance to watch a caliber of Caruthers offensively that last consistently did his thing to this extent for the Bulls last season before fracturing a foot. Dontay has now strung together a trio of contests in a row scoring in double figures, with the opponents being Toledo, Western Michigan and Miami (OH), after starting his senior campaign solely scoring in single figures for the first seven outings of the present go-around. With Dontay Caruthers, you are always going to get a heaping helping of defensive production and prowess to accompany any points scored on the offensive side of the ball. To pair with the 12-of-21 shooting from the field over that span of a threesome of most recent performances, Caruthers came away with a combined fourteen rebounds and eight steals.
A block on one end leads to a dunk on the other by Dontay Caruthers #UBHornsUP pic.twitter.com/eYxMqDFYbR

— Maxwell Kravatz (@MKravatz) January 16, 2019
Anthony Lamb—Jr., Vermont (Greece Athena)
In the two games his Catamounts have played in since this past Saturday, Lamb went for a whopping combined 49 points against Hartford and New Hampshire. Those numbers include a double-double last weekend of 21 points on 8-of-13 shooting from the field and 5-of-6 shooting from the charity stripe, twelve rebounds and two steals against those Hawks. In addition, that duo of outings had a cumulative stat line with twenty rebounds and five blocked shots. Anthony is currently averaging almost three rebounds an outing more than his rebounding average from his sophomore campaign. At 2.3 blocked shots an outing, the former Trojan locally is tied for No. 28 in the country at the moment in shot-blocking at 6-foot-6.