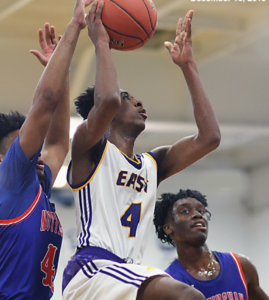 By WOLVERIDGE LANGAN
ROCHESTER, N.Y. — Section V Class A teams continue to improve, as five of the six teams ranked in the New York States Sportswriters Association (NYSSWA) poll climbing this week, with both Pittsford Mendon and East High securing positions among the top 10.
The Pittsford Mendon Vikings (8-0) moved up one spot from their previous ranking. Dominant wins over Batavia, 91-48, and Brockport, 90-53, garnered Mendon the No. 4 NYWWSA Class A spot this week. Seniors Michael Harrington (19.6 ppg) and Dan Cook (18.7 ppg) lead an offense that averages 80.63 ppg. The Vikings undefeated record will be tested against a ranked Greece Odyssey team next on January 16th.
The East Eagles (12-0) jumped two spots from No. 11 last week after a strong win over divisional opponent Monroe 75-65. East (No. 9 NYWWSA Class A), which has not been held below 75 points in any game this season, came in at No. 1 in the Pickin' Splinters Top 10 Poll for large schools. Zechariah Harris Scott (21.75 ppg, 3rd in RCAC Lower) and the Eagles will face Early College, Tuesday.
Section V Class A teams Northstar Christian (12-0), Greece Athena (10-2) and NE Douglass (9-2) also improved their rankings from last week. With wins over UPrep 76-74 and C.G. Finney 95-81, Northstar moved to No. 11 NYWWSA Class A. Greece Athena (No. 22 NYWSSA Class A) and NE Douglass (No. 23 NYWSSA Class A) both moved up one spot with a win over Brighton 75-49 for the Trojans and Early College 86-40 for the Panthers.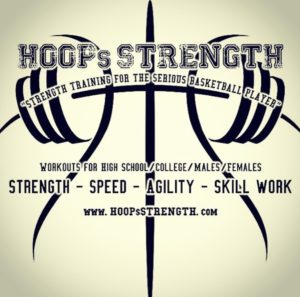 Despite victories against Hilton 68-64, and Churchville-Chili, 87-53, the Irondequoit Eagles (8-1) remained at No.16 NYWSSA Class A. An upcoming matchup with ranked opponent Greece Athena on January 16th will test the top-rated Eagles defense (48.89 points against average) against the scoring duo of Melvin Council, Jr. (18.9 ppg) and Kelvin Reaves, Jr. (17.3 ppg).
Notable Section V Class A Honorable Mentions include Monroe (7-4) and Wayne (9-2).
A 2-1 week cost the McQuaid Knights (8-3) a few places as Section V's only NYS Top 25 Class AA team. McQuaid beat Edison Tech 64-48 before falling at Park (VI) 64-71. The Knights (No. 15 NYWSSA Class AA) bounced back with a win over Liverpool 65-58 and continue their season with Wilson Magnet coming to town on January 16th.
Gates Chili (9-2), Hilton (8-1) and Fairport (8-3) all earned Honorable Mention for the week. 
Greece Odyssey (10-1) remained at No. 14 NYWSSA Class B with a tight victory over Pittsford Sutherland 68-66 last week, their sixth win in a row. Fellow Section V representative Newark (8-2) fell one spot to No. 20 NYWSSA Class B after a loss to Wayne.
Attica (8-4), Geneva (9-4) and Wellsville (8-4) were among the teams listed as Honorable Mention. 
Two previously unranked teams in Avon (10-1) and Alexander (9-2) vaulted into the Class C Top 20, with Avon returned to the ranking after a one week absence landing at No. 8 and Alexander came in at No. 20. They join Lyons (11-1) at No. 5, C.G. Finney (11-2) at No. 7, Caledonia-Mumford (11-1) at No. 11 and Marcus Whitman (10-1) at No. 12 in representing Section V.
Addison (10-1), Gananda (11-1) and Naples (9-2) received Honorable Mention. 
Movement at the top of the Class D Top 15 swapped Prattsburgh (11-0) and Avoca (11-1) after Avoca's first loss of the season to Belfast, 77-82. Prattsburgh now holds the No. 1 spot with Avoca at No. 2. Elba (9-2) moved up again, now at No. 4 NYWSSA Class D and Mount Morris (9-3) makes up the rest of the Section V teams, ranked at No. 14 NYWSSA Class D.
Notable Section V Class D Honorable Mentions include Genesee Valley (7-4), Jasper-Troupsburg (9-4) and Scio (6-2).