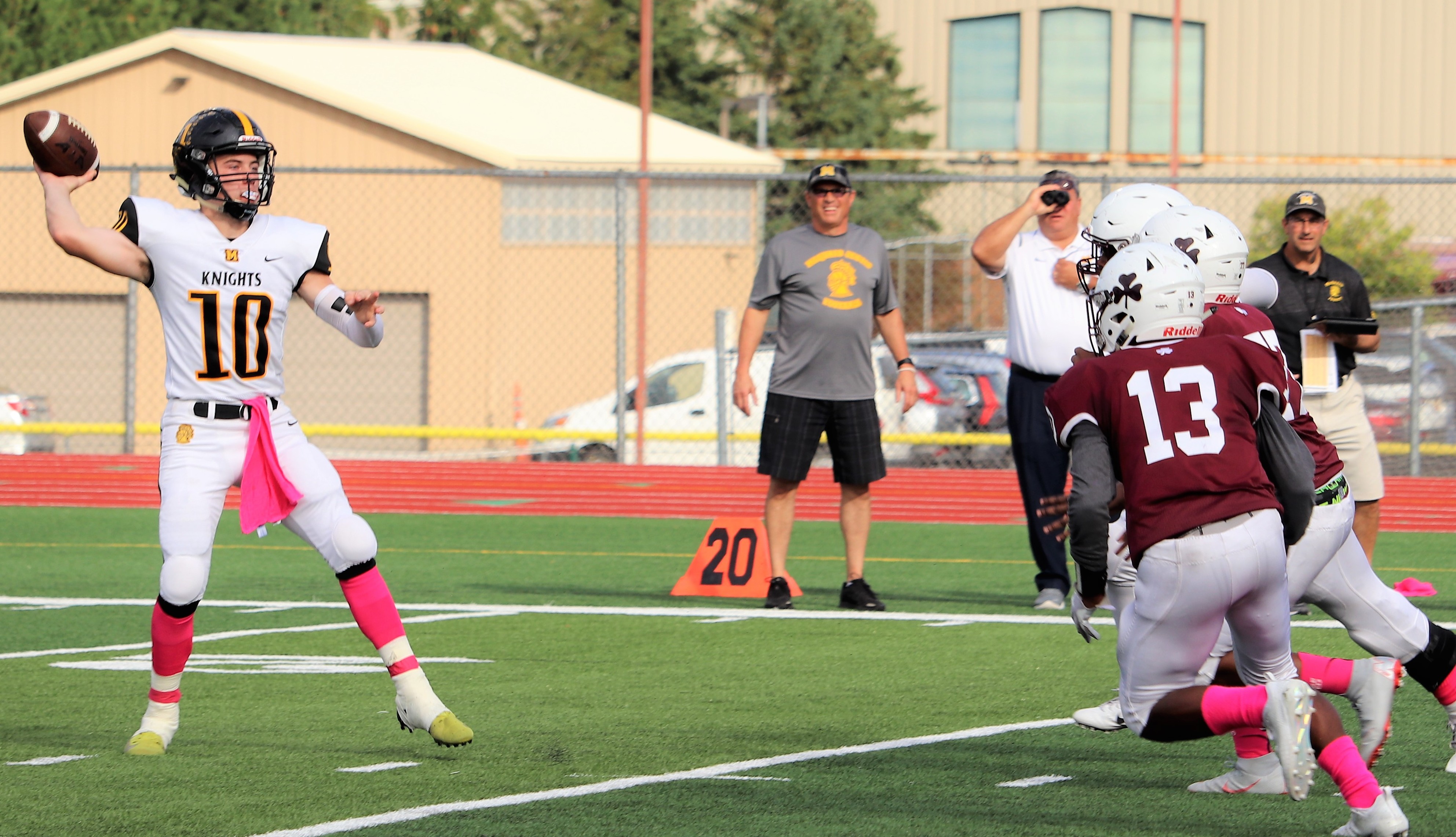 BY PAUL LIOTTI
Senior Hunter Walsh, who guided the McQuaid Jesuit Knights to a fourth-consecutive RCAC title and the Class AA Sectional finals, was named the conference's Player of the Year according to the recently released honors list.
East's co-coaches Steve Flagler and James Vann, who guided the Eagles back to the top of the City School heap, were named Coach of the Year.
Also earning accolades were:
Co-Offensive Most Valuable Player: Freddie Brock (East) and Desi Floyd (Wilson)
Defensive Most Valuable Player: Seven McGee (East)
Special Teams Player of the Year: Maurice Glenn (Leadership)
Co-Linemen of the Year: Bobby Searight (East) and Connor Zamiara (McQuaid)
In all, 33 players were named all conference from both sides of the ball:
McQuaid: nine (9)
East: seven (7)
Wilson: six (6)
Edison: five (5)
Leadership: three (3)
Monroe: three (3)
The list was dominated by juniors and seniors, but five underclassmen also made the list.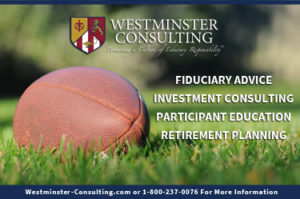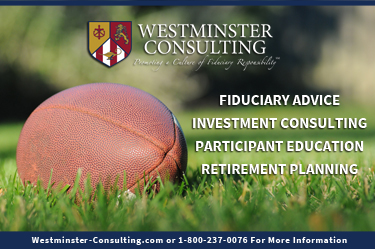 East sophomores Seven McGee, who recommitted to Oregon last month, earned the nod at safety; Anthony Gilbert at quarterback; and Mike Maxwell as a wide receiver. Leadership sophomore Mohamed Hussein was named as a defensive back, while Monroe freshman Raykim Chenier was one of five linebackers named.
For a complete list of award winners, see below:
RCAC Final Standings
Div
1
McQuaid Jesuit
4-0
2
East
5-1
3
Wilson
3-2
4
Edison/SWW
2-2
5
Monroe
1-3
6
Leadership/NE/NW
0-5
| | |
| --- | --- |
| Player of the Year | School |
| Hunter Walsh | McQuaid |
| Co-Offensive Most Valuable Player | School |
| Freddie Brock | East |
| Desi Floyd | Wilson |
| Defensive Most Valuable Player | School |
| Seven McGee | East |
| Special Teams Player of the Year | School |
| Maurice Glenn | Leadership |
| Co-Linemen of the Year | School |
| Bobby Searight | East |
| Connor Zamiara | McQuaid |
| Coach of the Year | School |
| Steve Flagler/James Vann | East |
| | | | |
| --- | --- | --- | --- |
| Offense | School | GR | Pos |
| Hunter Walsh | McQuaid | 12 | QB |
| Anthony Gilbert | East | 10 | QB |
| Desi Floyd | Wilson | 12 | RB |
| Mark Passero | McQuaid | 12 | RB |
| Freddie Brock | East | 11 | RB/WR |
| Michael Cathey | Edison | 11 | RB |
| Tyquil Glasgow | Monroe | 12 | WR |
| Ben Beauchamp | McQuaid | 12 | WR |
| Ricky Gamble | Wilson | 12 | WR |
| Maurice Glenn | Leadership | 12 | WR |
| Mike Maxwell | East | 10 | WR |
| Connor Zamiara | McQuaid | 12 | TE |
| Gabe Gelke | McQuaid | 12 | OL |
| Jothan Denegal | Edison | 11 | OL |
| Kobe Boston | Wilson (Early College) | 11 | OL |
| Mikquon Williams | Wilson (Early College) | 12 | OL |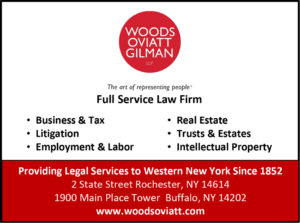 | | | | |
| --- | --- | --- | --- |
| Defense | School | GR | Pos |
| Ryan O'Mara | McQuaid | 12 | DE |
| Syr'dontaivyerr Seay | Edison | 12 | DE |
| Quinn Bergeron | McQuaid | 11 | DL |
| Joel Rodriguez | Monroe | 11 | DL |
| Jalen Hayes | Leadership | 11 | DT |
| Bobby Searight | East | 12 | DT |
| Ja'kye Williams | East | 12 | DT |
| Jervon Johnson | Wilson | 12 | LB |
| Deljon Johnson | East | 12 | LB |
| Mike Maloney | McQuaid | 12 | LB |
| Jakari Clark | Edison | 11 | LB |
| Raykim Chenier | Monroe | 9 | LB |
| Nasir King | Wilson | 12 | CB |
| Andrew Passero | McQuaid | 11 | DB |
| Mohamed Hussein | Leadership | 10 | DB |
| Omar Jarvis | Edison | 11 | S |
| Seven McGee | East | 10 | S |