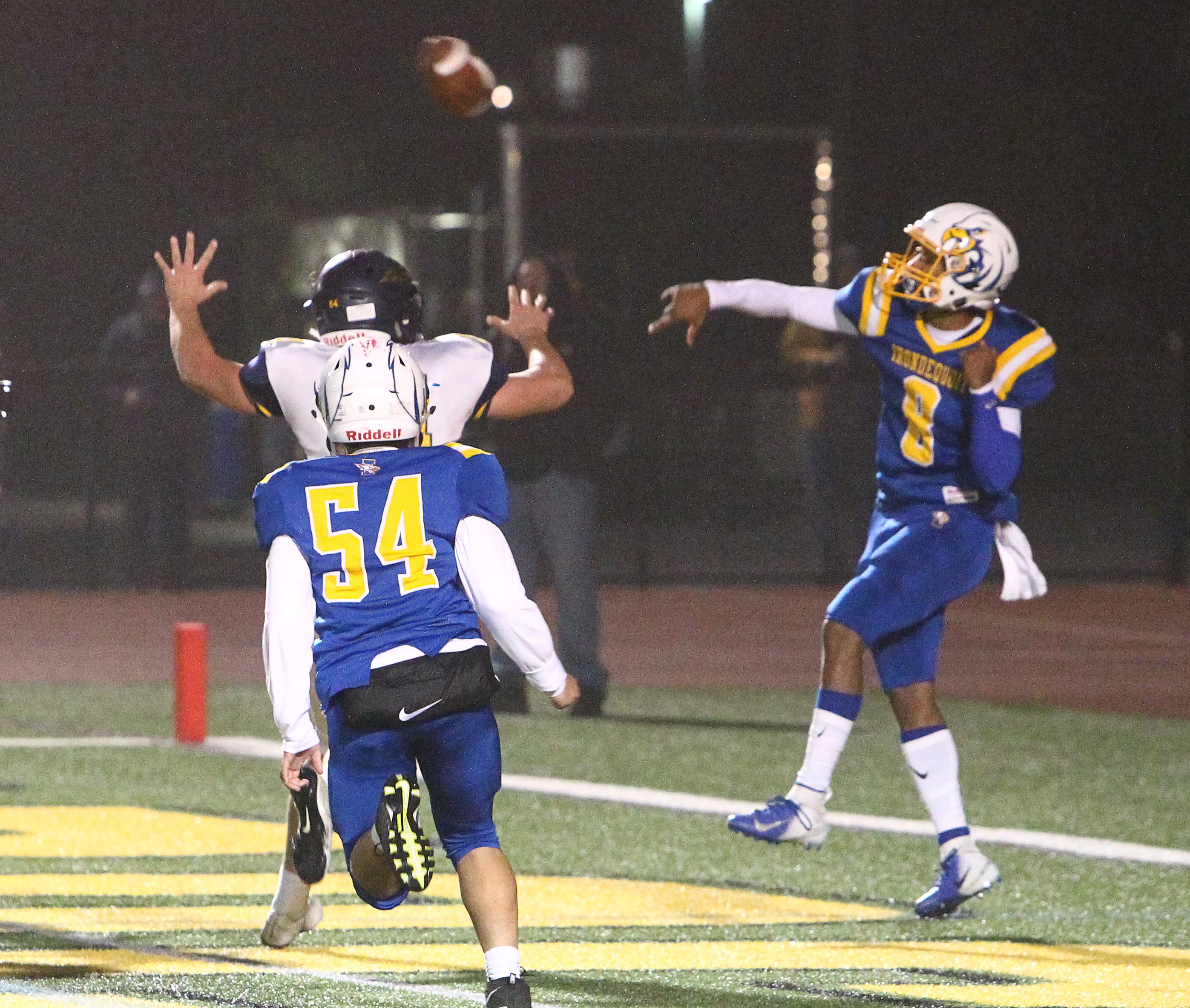 BY PAUL LIOTTI
Irondequoit was Monroe County's top team in terms of advancing, blazing through the regular season and sectional playoffs unscathed to win Class A. The Eagles, who rose as high as ranked third in the state in Class A by the New York State Sportswriters Association (NYSSWA), placed eight players on the first team led by June, a repeat Player of the Year and a three-time first teamer. June led the Eagles in rushing (844 yards), completed 50 percent of his passes for another 1,118 yards, and accounted for 35 touchdowns.
"I have a great coaching staff and great kids around me and when that happens it makes it a lot easier," IQ head coach Dan Fichter said. "My staff was top-notch."
June was joined on the first team by seven IQ teammates, including Jaden Turner (Sr. RB), Patrick Thomas IV (Sr. WR), and a host of senior defenders: James Clements (LB), Nick Serce (DL/OL), Liam Jones (DL). Cameron Martin (DE), Quinn Simonson (WR/LB).
Eastridge placed seven players on first team, including Austin Shaeffer (Jr. OL), Brandon Lappetito (Sr. LB), Isaiah Rivera (Sr. CB), Jalen Rose Hannah (Jr. WR), Jordan Capers (Sr. DB/WR), Keaton Suhr (Sr. OL/DL), Matthew Brantley (Jr. RB).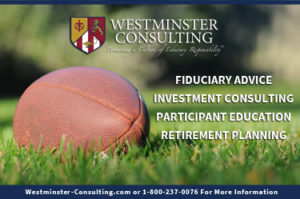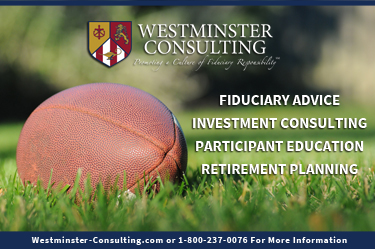 Greece Arcadia, which rolled to a 5-0 start this season, had five players named to the first team: Alex Testa (Sr. DE), Jaquan Davis (Jr. LB), K'myn Crumity (Jr. RB), Nick Kalke (Sr. DL), Robert Consalvo (Jr. OL) and Shakim Harris (Jr. SS)
Brockport had four players, but also had the only two-way player make first team. Tyler Davies (Jr. was named as the Division's top punter and kicker, while teammates Ishmail Hannah (Sr. OL), Jose Solis (Jr. WR), Kyle Palka (Sr. QB) also earned first-team nominations.
Ammon Jordan (Sr. RB/WR), Ryan Watson (Sr. QB) and Sam Tourangeau (So. LB) represented Brighton, while Johnny Salone (Sr. DE), Kelvin Reaves, Jr. (Sr. WR) did the same for Greece Athena.
Tourangeau was the only sophomore named to the first team.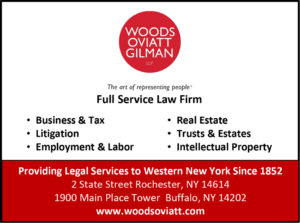 For a complete list of award winners, see below:
Division III Final Standings
Div
1
Irondequoit
5-0
2
Eastridge
3-1
3
Arcadia
3-1
4
Brockport
2-3
T5
Athena
1-4
T5
Brighton
1-3
T5
Spencerport
1-4
| | |
| --- | --- |
| Player of the Year | School |
| Frederick June, Jr | Irondequoit |
| Coach of the Year | School |
| Dan Fichter | Irondequoit |
| | | | |
| --- | --- | --- | --- |
| First Team | School | GR | Pos |
| Frederick June, Jr | Irondequoit | 12 | QB |
| Kyle Palka | Brockport | 12 | QB |
| Ryan Watson | Brighton | 12 | QB |
| Jaden Turner | Irondequoit | 12 | RB |
| Matthew Brantley | Eastridge | 11 | RB |
| K'myn Crumity | Arcadia | 11 | RB |
| Ammon Jordan | Brighton | 12 | RB/WR |
| Jalen Rose Hannah | Eastridge | 11 | WR |
| Jose Solis | Brockport | 11 | WR |
| Kelvin Reaves | Athena | 12 | WR |
| Patrick Thomas IV | Irondequoit | 12 | WR/FS |
| Quinn Simonson | Irondequoit | 12 | WR/LB |
| Austin Shaeffer | Eastridge | 11 | OL |
| Robert Consalvo | Arcadia | 11 | OL |
| Ishmail Hannah | Brockport | 12 | OL |
| Nick Serce | Irondequoit | 12 | OL/DL |
| Liam Jones | Irondequoit | 12 | OL/DL |
| Keaton Suhr | Eastridge | 12 | OL/DL |
| Cameron Martin | Irondequoit | 12 | DE |
| Alex Testa | Arcadia | 12 | DE |
| Johnny Salone | Athena | 12 | DE |
| Nick Kalke | Arcadia | 12 | DL |
| James Clements | Irondequoit | 12 | LB |
| Brandon Lappetito | Eastridge | 12 | LB |
| Jaquan Davis | Arcadia | 11 | LB |
| Sam Tourangeau | Brighton | 10 | LB |
| Isaiah Rivera | Eastridge | 12 | CB |
| Jordan Capers | Eastridge | 12 | DB/WR |
| Shakim Harris | Arcadia | 11 | SS |
| Tyler Davies | Brockport | 11 | K |
| Tyler Davies | Brockport | 11 | P |
| | | | |
| --- | --- | --- | --- |
| Second Team | School | GR | Pos |
| Brian Shonitsky | Arcadia | 9 | QB |
| Reggie Boykins | Spencerport | 12 | RB |
| Tony Arnold | Eastridge | 11 | WR |
| Thomas Tan | Irondequoit | 12 | C |
| Greg Wren | Irondequoit | 11 | OL |
| Dan Davis | Brockport | 11 | OL |
| Dom Polizzi | Brockport | 12 | OL |
| Frank Antinetto | Spencerport | 12 | OL/DL |
| Jayson Russell | Athena | 12 | OL |
| Sean Dowdell | Brockport | 11 | OL |
| Tyshawn Breedy | Irondequoit | 11 | OL |
| Avery Bowens | Eastridge | 12 | DE |
| Casey Amato | Arcadia | 11 | DE |
| Ronnie Garrow III | Irondequoit | 10 | DL |
| Sam O'Hora | Brighton | 11 | DL |
| Liam Smith | Irondequoit | 12 | LB |
| JaRon Frith | Irondequoit | 12 | LB |
| Alejandro Diaz | Eastridge | 12 | LB |
| Noah Bowens | Eastridge | 10 | LB |
| Gabe Cantreas | Arcadia | 11 | LB |
| Aryus Crumity | Arcadia | 12 | LB |
| Najeeb Awad | Brighton | 12 | LB |
| Clayton Teeter | Brighton | 12 | LB |
| Silas Egenlauf | Spencerport | 11 | LB/TE |
| Mike Vinci | Spencerport | 11 | LB/TE |
| Purcell Brown | Irondequoit | 11 | DB |
| Jared Hardies | Brockport | 12 | DB |
| Lorcen Miller | Athena | 12 | DB |
| Brett Bodensteiner | Spencerport | 12 | DB |